Newly crowned UFC welterweight champion Tyron Woodley is already lining himself up with some very interesting fights. After dispatching Robbie Lawler in the first round at UFC 201, 'The Chosen One' is now red-hot property in the UFC market. Challenges have come in left and right, but perhaps the most intriguing potential fights have come from Woodley's post-fight interview with Stephen Thompson.
'Wonderboy' issued a challenge to the new 170-pound boss just moments after his devastating knockout against Lawler, but it wasn't a bout with Thompson that Woodley would acknowledge. Calling out former champion Georges St-Pierre and also Nick Diaz, 'The Chosen One' admitted he's looking for the 'money fights' now. In quite the common theme, Woodley joins champions such as Conor McGregor, Dominick Cruz and Michael Bisping who have all reached outside their divisional rankings recently in search of big fights.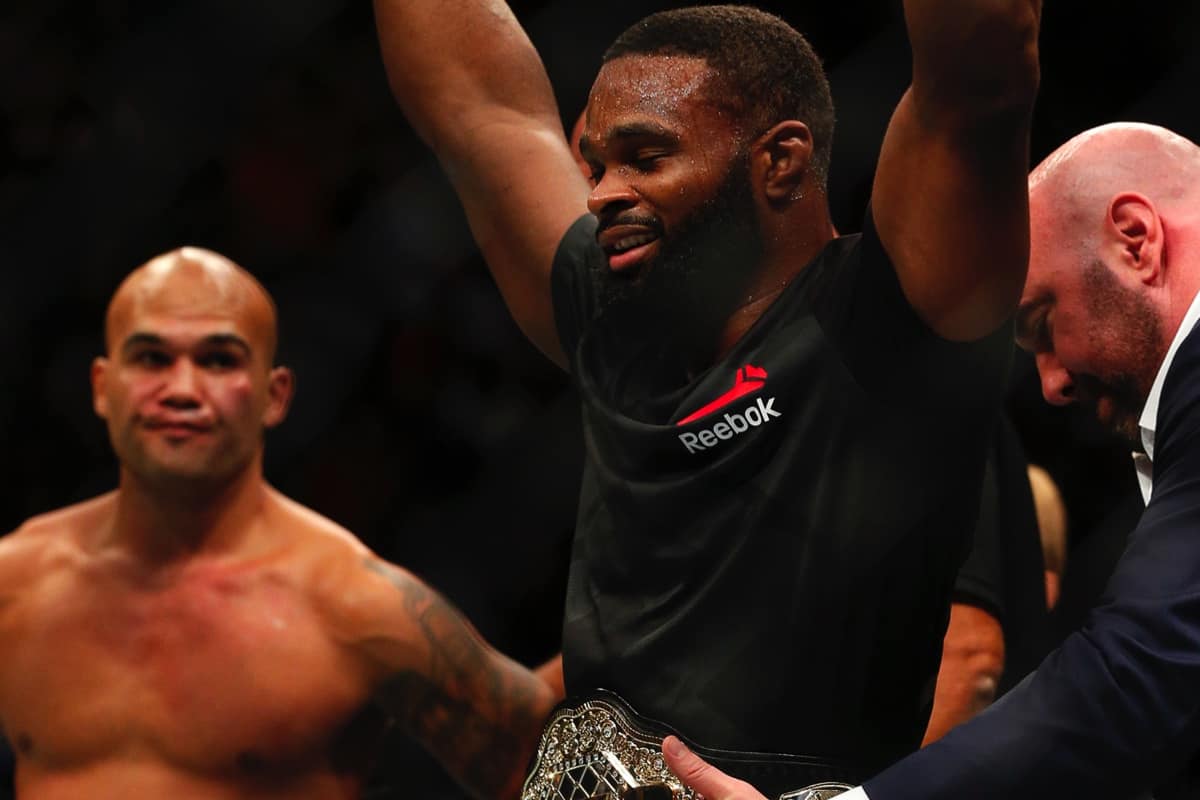 In terms of Woodley wanting to fight 'GSP,' there are a lot of questions that arise. Will St-Pierre even return and, if so, should he receive an immediate title shot? His last fight, a narrow win over Johny Hendricks at UFC 167, was now three years ago. The time has passed quickly, and UFC president Dana White recently stated in an interview that 'Rush' would 'never fight again."
Of course the word of White is by no means gospel, and St-Pierre has pondered the idea of a comeback pretty much since the moment he vacated the belt. With USADA (United States Anti Doping Agency) now running the show, perhaps 'GSP' will be happy to compete again.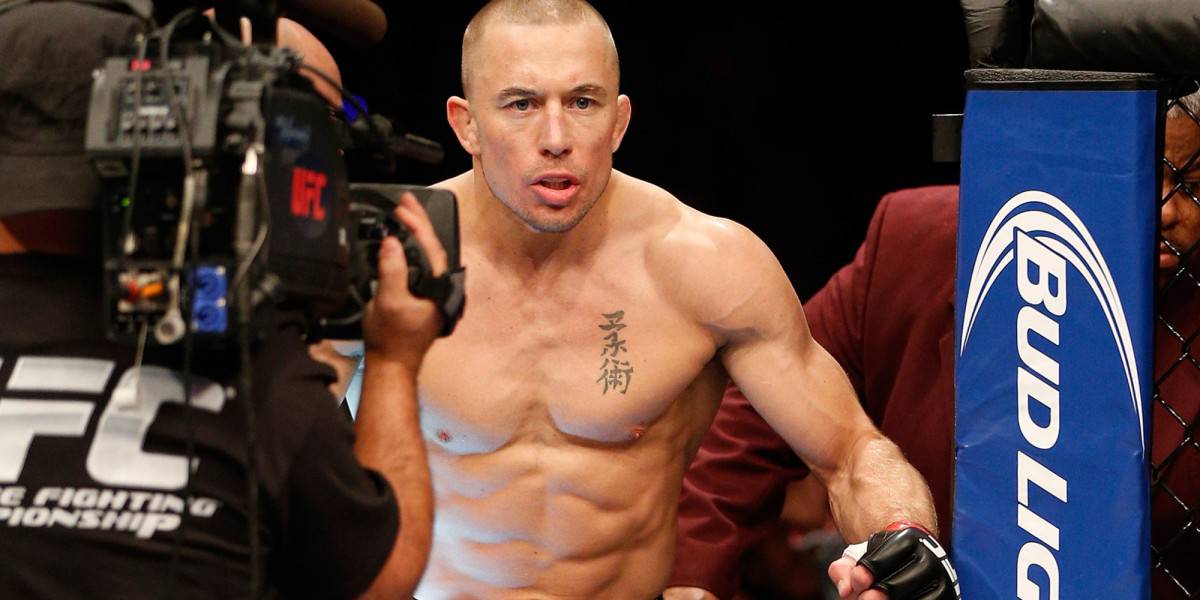 Responding to MMAFighting.com's Ariel Helwani, St-Pierre confirmed today that he wants to fight Woodley. Although no solid date has ever been nailed down for 'Rush' to return, the clock is ultimately ticking for the ex-poster boy of the UFC. Many consider the Canadian star as the greatest welterweight to ever live, and he is constantly in the top end of the pound-for-pound argument.
Would you be keen to see St-Pierre come back to the UFC, or has the game passed him by?