Georges St-Pierre reveals Khabib Nurmagomedov was set to call him out for 2020 fight in UFC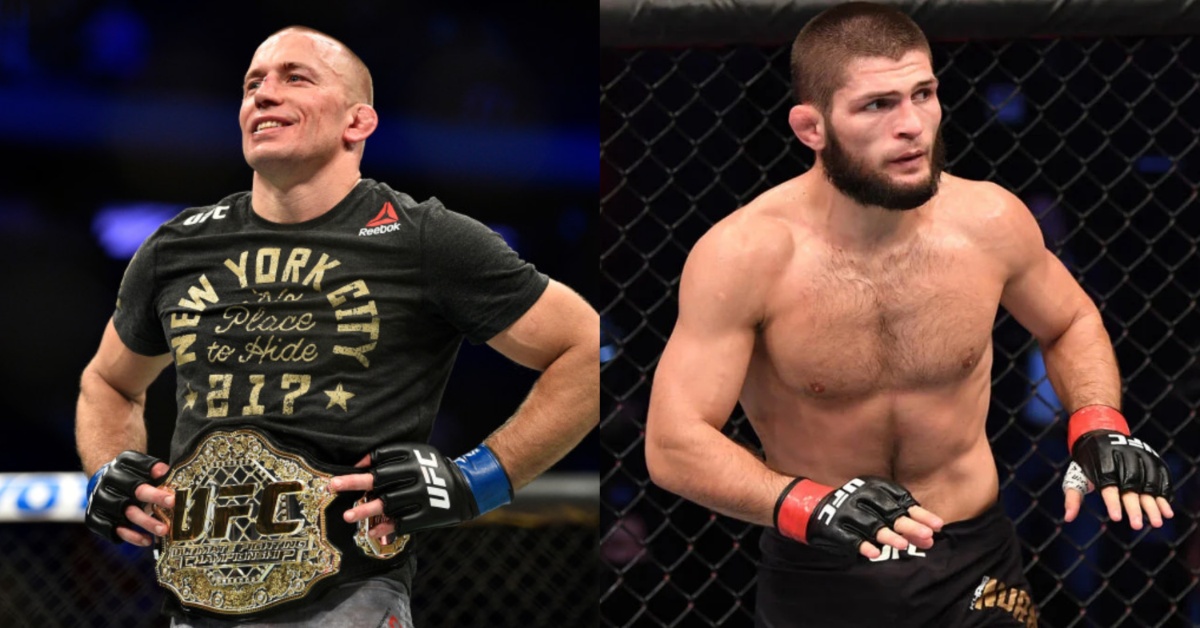 Former UFC champion, Georges St-Pierre reveals more details of the formerly proposed Khabib Nurmagomedov fight.
Following his fight with Justin Gaethje, Nurmagomedov chocked the MMA world when he announced his retirement. UFC president Dana White clambered to keep the Dagestani star from calling it quits, revealing the he would pursue making a fight between St-Pierre and Nurmagomedov. The latter's late father, Abdulmanap, has always been a great admirer of St-Pierre.
While the mouth-watering matchup was pushed for, following Nurmagomedov's announcement, St-Pierre revealed that 'The Eagle' had actually planned to call out the Canadian following his win over Gaethje instead of retiring.
Georges St-Pierre revealed details
Talking on the Full Send podcast, St-Pierre revealed that he had been informed by Nurmagomedov's plan to call him out, but it never came to fruition.
"Khabib at one point, I thought it was the only fight I would comeback for," St-Pierre said. "Up to his last fight when he fought Justin Gaethje I was a commentator, French broadcasts, I was doing broadcasts. I was in Montreal, it was in COVID… I was stuck there, and I was doing the commentating."
"Everybody, including his entourage, told me 'Be ready because he's going to call you out', so I thought I was coming out of retirement", St-Pierre continued. "I had butterflies, like 'S*it'. Just when I thought I was done, they pulled me right back in… Then he won, took the mic, and retired. Nobody saw that coming, even his own people. They didn't know that, I knew some people in his camp telling me that he was going to call me out." (H/T BJPenn.com)
St-Pierre is now happily retied and has ruled out the possibility of a return, but was rumoured to face boxing legend, Oscar De La Hoya, but that bout fell through and shows no sign of being reignited.
Who would have won, Georges St-Pierre of Khabib Nurmagomedov?