Georges St-Pierre gives guidance to Paddy Pimblett on poor performances in fights: "I try not to repeat the same mistakes."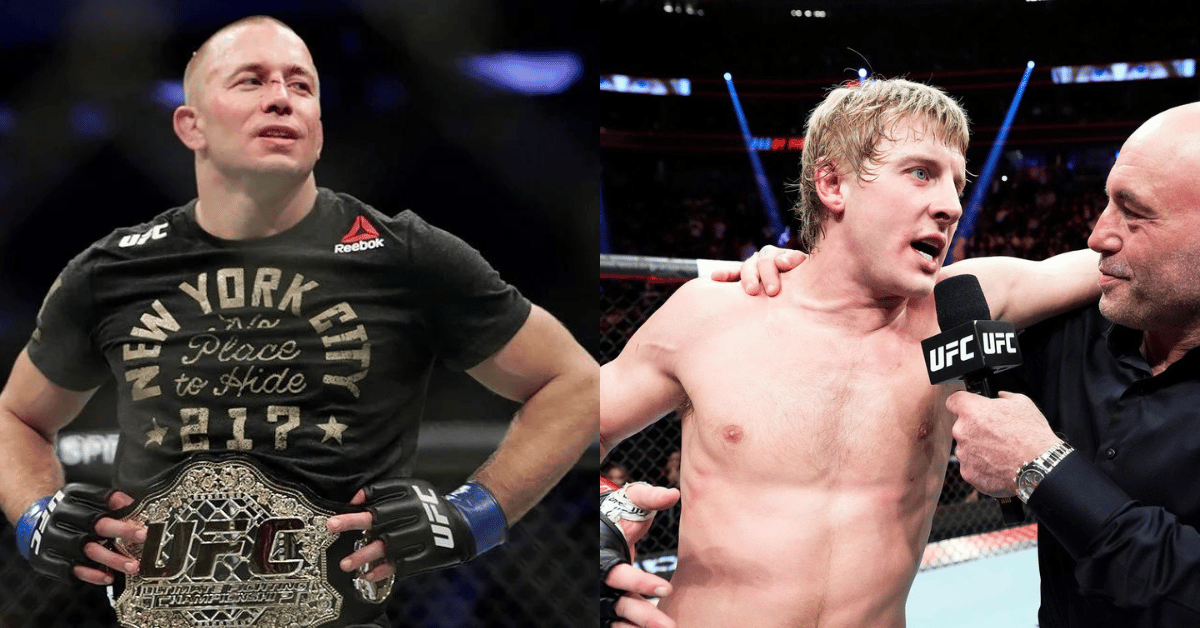 All-time MMA great Georges St-Pierre recently sat down with UFC lightweight fighter 'The Baddy' Paddy Pimblett. On his podcast, the two discussed a ton of various topics including moving on from a poor performance in the octagon.
Liverpool's Paddy Pimblett asked 'Rush' St-Pierre about how to handle criticism after a bad fight. Georges St-Pierre offered him some comfort by saying explaining that all great fighters have some bad fights here and there. St-Pierre reminded him of his Johny Hendricks title match which was a close decision. The Quebec-born fighter explained:
"All the greatest fighters have fights that some people say they lost … Everybody, Jon Jones, even Khabib against Gleison Tibau. Every single guy, everybody, even the best fighter has a fight that they are not proud of."
Georges St-Pierre offers advice to 'The Baddy' Paddy Pimblett
The former welterweight and middleweight world champion St-Pierre explained that sometimes professional athletes just have an off day. He said:
"Every day is different. Some days you wake up and things just doesn't go your way. People forget that fighting is the same thing. It's not always the best fighter that wins the fight, it's the fighter that fights the best in the fight. And maybe that night it was just not your night. Things didn't go your way."
Then, Georges St-Pierre talked through his process to Pimblett to avoid this happening again in the future. He continued:
"What I suggest to you, what I did in my case when I had some performances that I wasn't too proud of. I take a note of all the things that I did before the fight, and how I got ready for that fight. I try to make an assessment of what should I have done differently. And I try not to repeat the same mistakes."
'The Baddy' Paddy Pimblett is coming off of a contentious decision win against the unranked Jared Gordon at UFC 282.
See the full interview below: