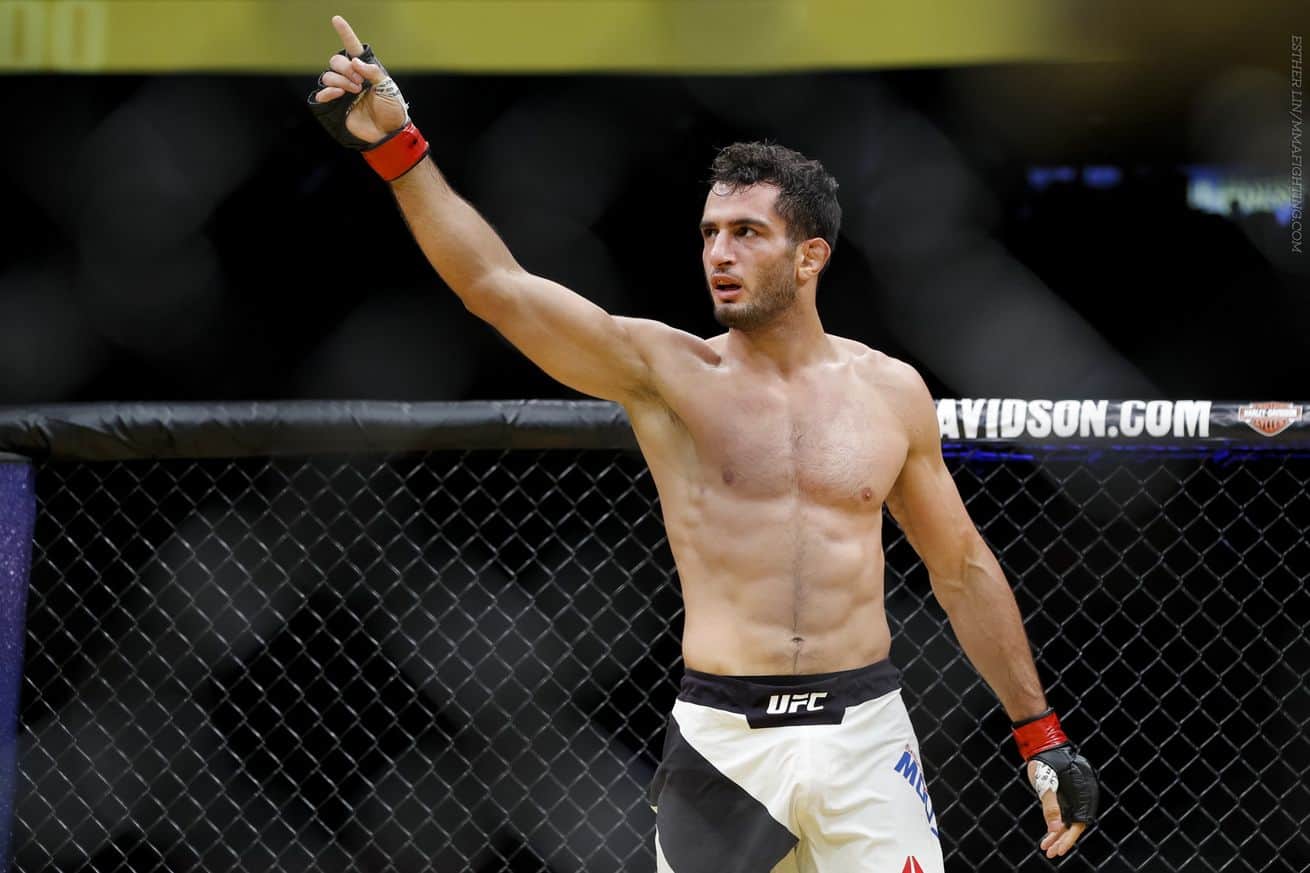 No. 5-ranked UFC middleweight contender Gegard Mousasi will make a quick turnaround when he rematches Uriah Hall on Nov. 19 in Belfast after just fighting former champion Vitor Belfort at Oct. 8's UFC 204 in Manchester, England.
Mousasi scored an impressive second round knockout over Belfort, but "The Dreamcatcher" feels as if "The Phenom" is a different man now a days. In fact, Mousasi says that Belfort has 'mental issues' due to his use infamous use of the now banned testosterone-replacement-therapy (TRT):
"I think with Vitor, he has a lot of mental issues. If you take TRT, that's testosterone," he said. "You're going to be aggressive and be confident. You feel more manly and whatever you feel. I think if he hits you, then he swarms on you with punches and kicks. But, I didn't give him that chance. He landed one punch in the beginning but with him I think it's a lot of mental stuff," Mousasi told Daily Star Sport.
Belfort was a poster boy for TRT use during 2013, a year that saw him score three straight head kick knockouts over the likes of Luke Rockhold, Michael Bisping and Dan Henderson. Since then, however, "The Phenom" has gone just 1-3, losing all three of those bouts by way of stoppage.
Mousasi added that Belfort didn't feel like the explosive knockout artist he once was:
"He wasn't the typical Vitor Belfort. But, like I said, TRT it's not just physical — mentally you're going to feel different," he added. "If you look at the mirror (when you're on TRT) you're going to feel better. These are factors with him. He came in to fight and he was looking for the opportunity to land that big punch or that kick to finish the fight, but I think he wasn't very sure of himself."
Do you agree with Mousasi's comments?