Frankie Edgar Picks Jose Aldo To Beat Conor McGregor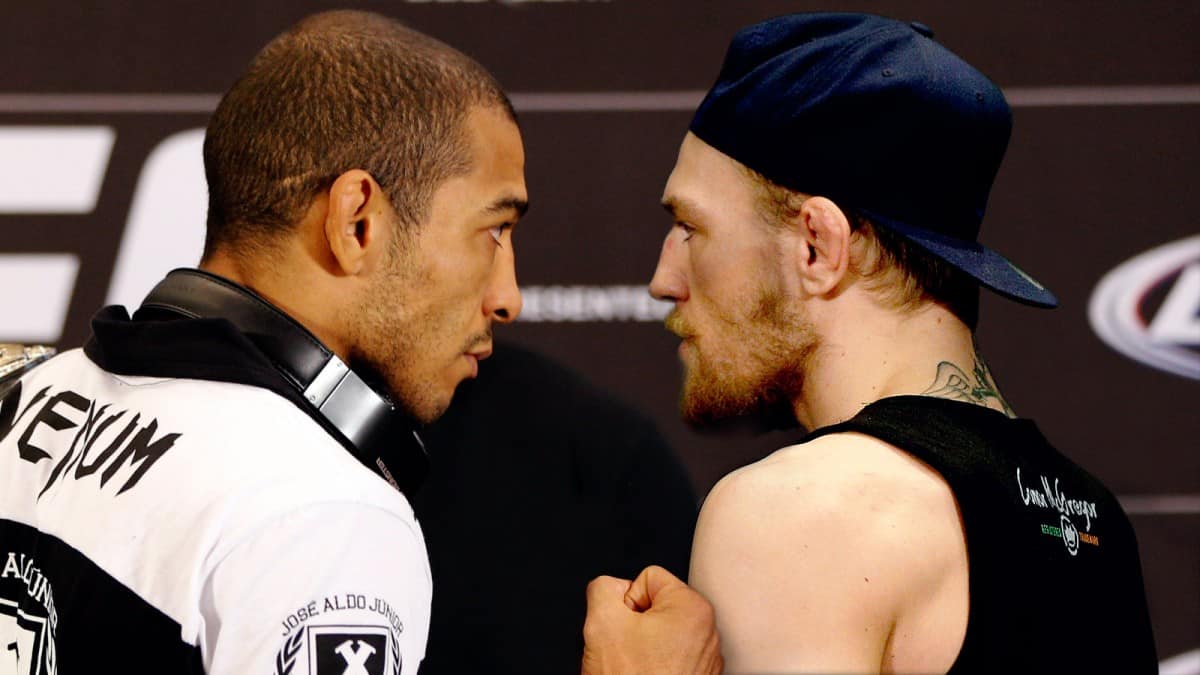 UFC 189 is set to go down on July 11th, with another stacked double championship card. The featherweight main attraction features the Brazilian champ Jose Aldo, against his fierce rival and pride of Ireland Conor McGregor. Robbie Lawler will defend his title against Rory MacDonald in the co-main event.
Given the fact that Urijah Faber and Frankie Edgar are fighting this weekend (Saturday May 16th, 2015) we could have the next contender to the winner of Aldo vs McGregor primed and ready to go. Talking with The Daily Star, 'The Answer' makes his pick for 'Scarface' vs 'The Notorious':
"Conor has never met anyone as strong as Aldo.  I'm going to go with the champ in this one. But good luck to McGregor. He got the fight. He's beaten people in devastating fashion and he's got this fight and that's all that matters. Whether he deserves it or not, that's in the past. He has it on July 11. It's what he does with it that counts."
Well Edgar has certainly experienced Aldo's power, back when they put on a 'FOTN' performance at UFC 156. Edgar came out on the wrong side of that decision, but says he wants to avenge that loss after facing 'The California Kid' at UFC Fight Night 66:
"I want the belt. Aldo has beaten me before and I'd like to be the one to take the belt from him."
The winner of Aldo vs McGregor will certainly not be short of a possible contender from this weekend's action, but are there many others from the somewhat cleaned out division? Luckily there's still time for some title material to emerge, but a win for the Brazilian will surely see him go down as one of the all-time greats.
In a bout that pits two former champions against each other, Edgar vs Faber is extremely anticipated. The two are renowned for putting on thrilling shows, so it'll be fun to watch them duke it out in Manilla. Perhaps 'The Answer' can get past Faber, but do you think he'd fare well against Conor McGregor or in a rematch with Jose Aldo?
Check out this awesome fan-made UFC 189 promo: