Colby Covington claims arch rival Jon Jones blocked him from competing on same card at UFC 295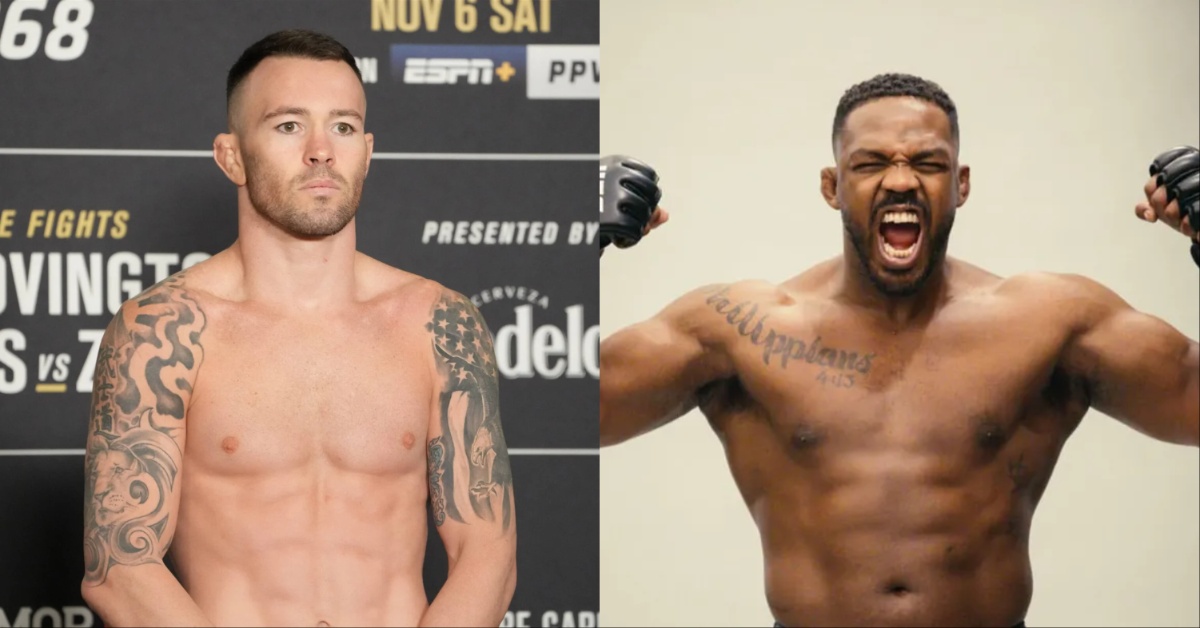 Former UFC interim welterweight champion, Colby Covington, claims that Jon Jones refuses to share the upcoming UFC 295 card in New York.
During his time with the promotion, it's safe to say that Covington has made some enemies. From his trash talk and social media outlets, the 35-year-old has taken aim at countless other fighter, media members, managers and even UFC President, Dana white.
One person who has taken a particular disliking of Covington is reigning UFC heavyweight champion, Jones. the pair were once roommates at one point during their time wrestling at Iowa Central Community College.
Covington has been a vocal critic of Jones and also made accusations about the 36-year-old during their time in further education. Covington levied claims that Jones had 'he (Jones) just started doing steroids' and that 'he'd be throwing people through windows' when Jones would lose his temper.
Jones would brush these claims of by labelling Covington a 'habitual liar'.
Jon Jones allegedly blocks Colby Covington from UFC 295
Covington is slated to take on Leon Edwards for the 170lb title, but months after the UFC announced that this was the matchup they were targeting – no date has been set.
Talking to Michael Bisping, Covington claimed that Jones blocked him form being on the UFC 295 card in New York, one of the few remaining PPV cards of the year that the bout could realistically be on.
"A little birdie told me, Michael [Bisping], that he (Jones) went backstage with the suits and the big dogs of the UFC and said, hey, he refuses to share a card with me," Covington said. "So, they're gonna give him what he wants. They don't want to ruin their New York show, and they're still hoping he shows up. But they need a backup plan. He's not reliable. I'm the ultimate company man." (H/T MMAFighting)
Covington continued, claiming that he knew things abut Jones' that he probably would not want revealed.
"Is Jon Jones going to be willing to share a card with his former college roommate who knows all his dirty secrets, all the dirty skeletons in his closet. I bet that he's going over to the UFC right now and he's telling them, 'Yo, I'm not sharing a card with Colby. I will refuse to fight here," Covington said.
Do you think Colby Covington is telling the truth?