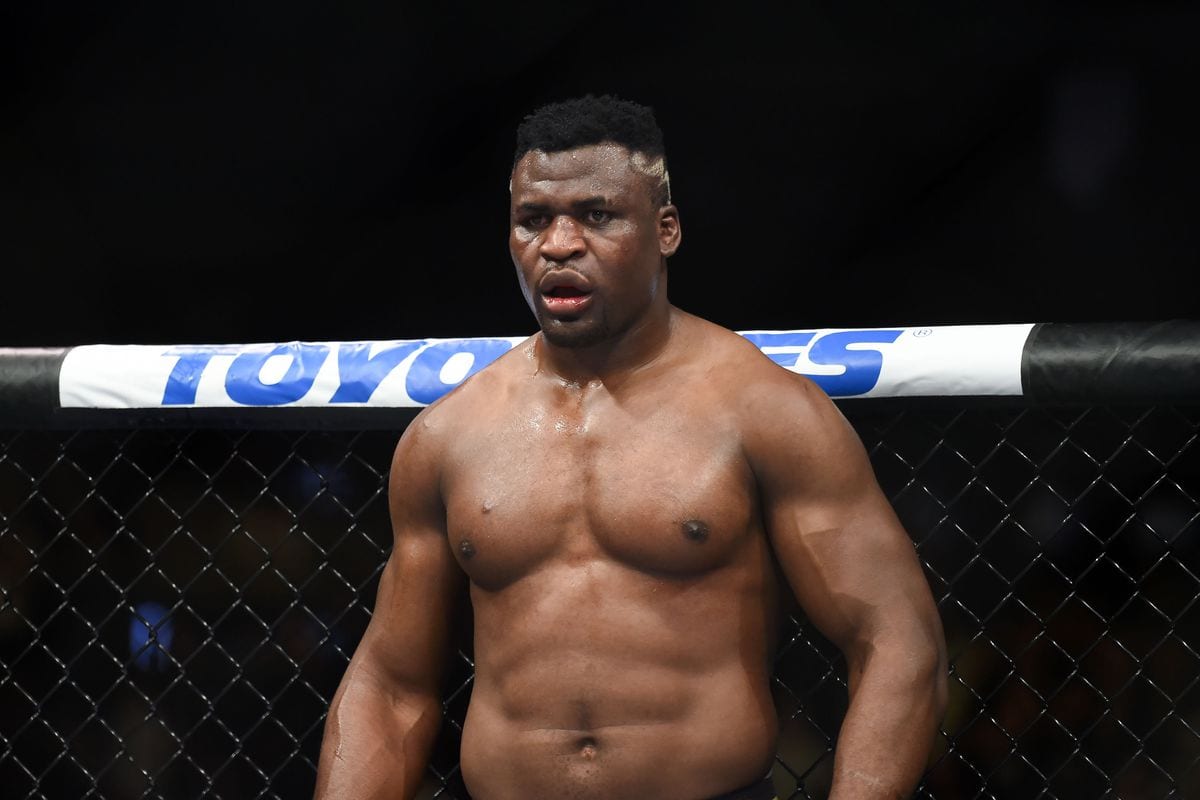 Francis Ngannou issues a heartfelt message to all of his fans who have stuck by his side through his recent rough patch. The former title contender had a career-defining moment in his latest fight that got him back to his winning ways.
The downfall all started at the UFC 220 PPV (pay-per-view) event at TD Garden in Boston, Massachusetts. Then-UFC heavyweight champion Stipe Miocic successfully retained his title in the main event by scoring a dominant decision win over Ngannou.
In the fight, Ngannou was gassed after the first round and lost in a lopsided fashion. Following the fight, Ngannou made it known that this fight was a major learning experience for him. However, that wasn't true as he had an odd experience in his next fight.
Moving along to the UFC 226 pay-per-view event at the T-Mobile Arena in Las Vegas, Nevada, Derrick Lewis was able to pick up a unanimous decision win over the former title contender.
As seen in the headliner of UFC Beijing, Ngannou TKO'd Curtis Blaydes in 44 seconds in the first round of this heavyweight slugfest. The event went down Saturday (November 24, 2018) at Cadillac Arena in Beijing, China. UFC's streaming service, UFC Fight Pass, aired the entire show.
Francis Ngannou Shows His Emotions
Following the event, after taking some time to reflect, Ngannou took to Twitter to express his gratitude.
"I finally saw the light yesterday night at UFC Beijing by overcoming my darkness which dragged me deep to the bottom," Ngannou wrote. "My fans, my family and all those people who trust and believe in me have got persecuted by haters and doubters. But they didn't give up and they kept supporting me. That's where I found strength to overcome all this."
Regarding what his next for the former title contender, but Alistair Overeem did drop a teaser about what his next fight could be, which is a rematch between them.

"I wanna thank every single one of you, who once trusted me and who kept supporting me. Who stayed beside me and who didn't stumble. I'm grateful to have any of you known. Unknown by my side and in my life since this is all my life. Thank you China and particularly Beijing for welcoming us. For all the love and energy you guys put in. It was an honor for me to perform for you guys such an amazing people and a great crowd. #TheRedemption."
The predator is back…
Thank you everyone for the support????????????. #ufcbeijing #theredemption #thepredator pic.twitter.com/8u5uUGSgQW

— Francis Ngannou (@francis_ngannou) November 25, 2018