Francis Ngannou claps back at the UFC after a cheap shot by the broadcast at UFC Vegas 78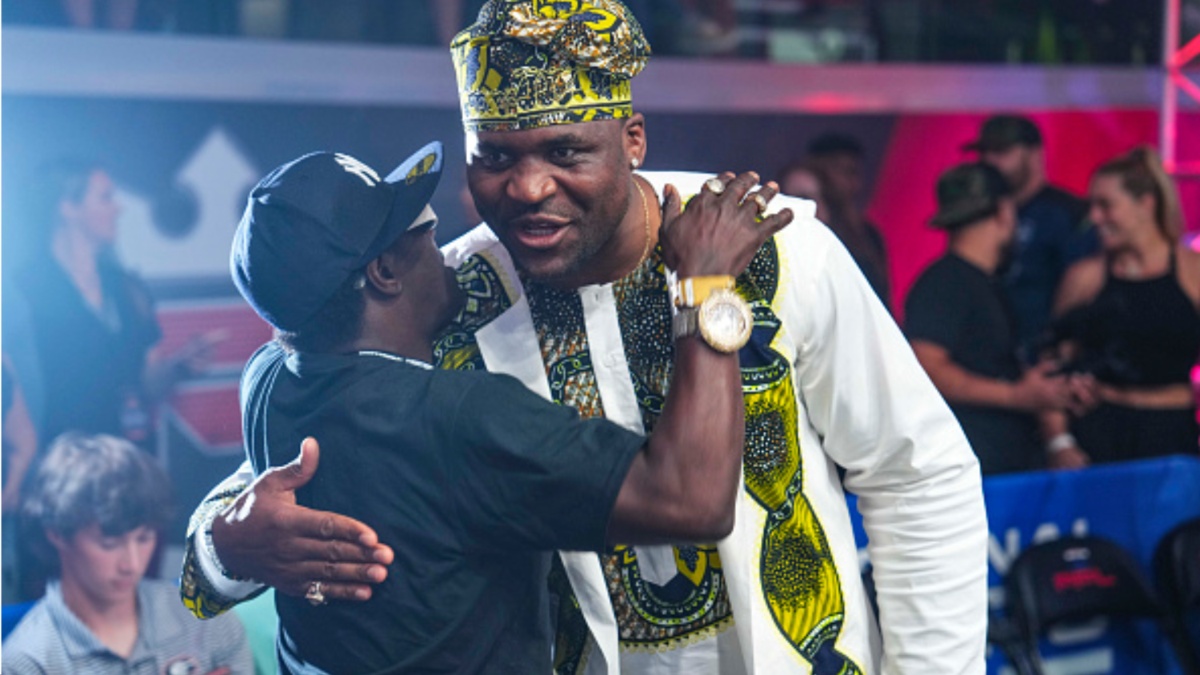 At UFC Vegas 78, a blatant cheap shot was made by the UFC broadcast directed right at former heavyweight champion Francis Ngannou. The slight may have gone unnoticed by the majority of fans, but those who did catch it were more than outraged.
As rising middleweight contender Tafon Nchuckwi made his walk to the octagon to take on AJ Dobson, fight fans were served blatant, misleading propaganda.
Right there in the dead center of the lower end of the screen, it could be seen plain as day: "Only Cameroonian fighter in UFC history." This is not only a lie, but an obvious dig at Francis Ngannou. What makes matters even worse, is Ngannou wasn't even the first Cameroonian to compete in the UFC. Meaning Dana White and crew made a deliberate dig at not only Ngannou but an innocent third party as well.
Francis Ngannou claps back at the UFC on Twitter
Francis Ngannou would not stand for the insult and lies. Obviously angered, Ngannou still held his composure with his response on social media. "Thierry Sokoudjou was the first Cameroonian in the UFC," Ngannou would say on Twitter, posting a picture of the fighter in question. "I was second. Don't let them lie and erase history!"
So, the UFC not only dissed Ngannou, but they also insulted the legacy of an innocent third party as well. For what? Anger because Francis Ngannou decided to test his value in free agency and got rewarded for doing so?
A low blow like that coming from a company as big as the UFC is honestly appalling. However, everybody is human. And when you have humans doing anything, sometimes emotions and pride can reign supreme and influence the mind to do crazy things.
While it's not yet been confirmed if this was just a mere accident by the UFC broadcast team, or something maliciously done and executed by Dana White as sort of an "inside joke", the effect still remains.
Hundreds of thousands, if not millions of people could have seen that graphic displayed on the screen during Nchukwi's walkout. Now, most of those people will believe Nchukwi is in fact the only Cameroonian fighter in UFC history, and this is unfair to the legacy of Francis Ngannou and Thierry Sokoudjou.
What are your thoughts on what transpired during Nchukwi's walkout?