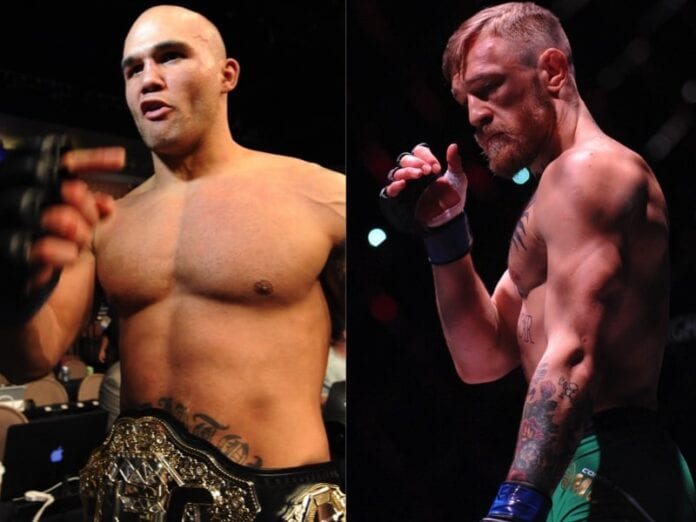 In less than two weeks, surging UFC featherweight champion Conor McGregor will attempt to become the first simultaneous two-weight belt holder when he squares off with similarly dominant lightweight champion Rafael dos Anjos in the main event of March 5's UFC 196 from Las Vegas, Nevada.
And while that may seem like a momentous challenge in and of itself, 'The Notorious' has actually set his sights on the next weight class up without even defending his featherweight belt or winning the lightweight strap, constantly aiming for a shot at a third UFC championship against welterweight king Robbie Lawler if and when he gets past 'RDA.'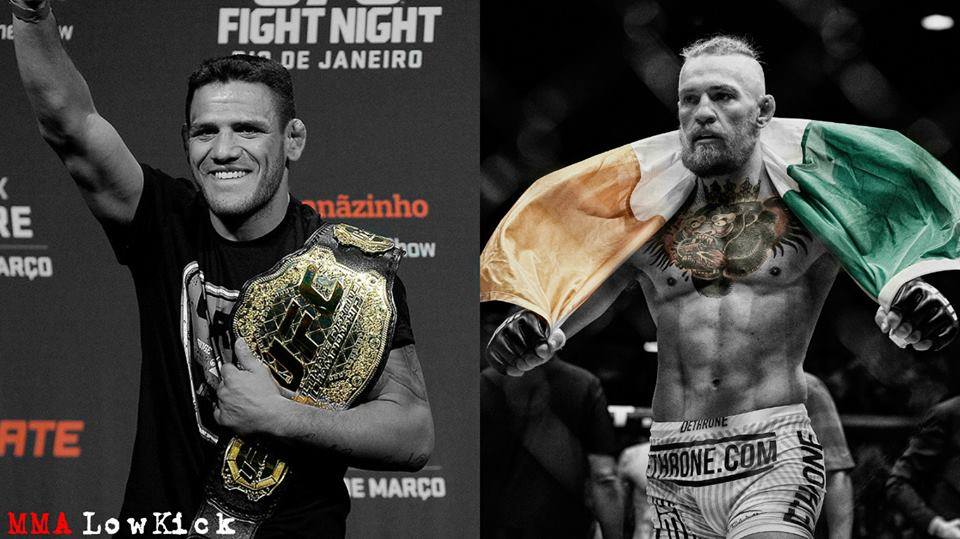 It would seem that McGregor is setting himself up to be destroyed by the resurgent former Strikeforce middleweight champion 'Ruthless,' who has defeated Carlos Condit, Rory MacDonald, Johny Hendricks, and Matt Brown in his last four fights to sit alone atop the coveted and illustrious 170-pound throne. However, the two actually match up physically a lot closer than you might think, as Lawler is 5'11" with a 74-in. reach while McGregor is 5'9″ with the exact same 74-in. reach.
Fighting Lawler for the belt would be a challenge that's simply too good to pass up, especially at the promotion's blockbuster UFC 200 card on July 9. Many will most likely be picking 'Ruthless' if it does happen, but there's at least one former fighter who thinks McGregor would handle Lawler rather easily.
During a recent discussion with Joe Rogan, former UFC heavyweight Brendan Schaub, who fell out of favor in large due to his controversial comments about the UFC's uniform sponsorship deal with Reebok, spoke up with the stance that McGregor would "f*** Lawler up" because he couldn't touch McGregor:
"I'm gonna say something crazy, Joe. Are you ready for this? I think the toughest match-up possible for McGregor in the UFC is dos Anjos. I think the easier fight for him is Robbie Lawler. Robbie's not gonna touch him. Not a chance. I think he f**ks Robbie up, and I love Robbie! Style wise he f**ks Robbie up."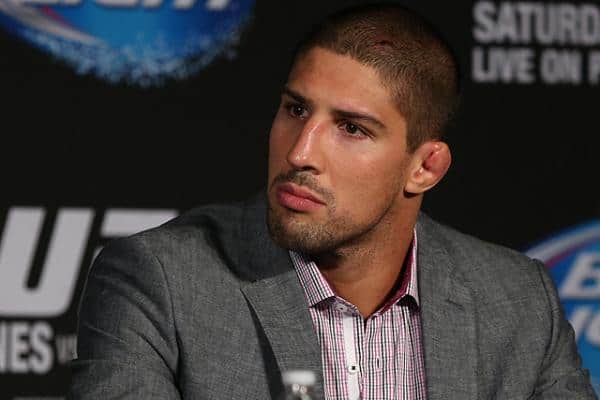 Those are quite the bold words from Schaub, who, since his unceremonious exit from the UFC, has not been shy about spouting off with outspoken statements surrounding topics from his relationship with Ronda Rousey to all things McGregor.
Yet he was more in line with the school of thought that McGregor was actually scared of Jose Aldo heading into their awaited showdown at last year's UFC 194, so now it appears that he's jumped aboard the 'Notorious' hype train after he shockingly knocked Aldo out in 13 seconds.
There's no denying that McGregor has taken the UFC and MMA as a whole by storm like no other athlete ever has, and he truly might make history if he finishes an extremely difficult opponent in dos Anjos at UFC 196. However, without a title defense and work still to be done at both featherweight and lightweight, predicting that he would destroy a steamrolling champion like Lawler with ease might be a sensational and outlandish statement at this point.

What do you think? Do you agree with Schaub's assessment that McGregor would become a three-weight class champion with ease?