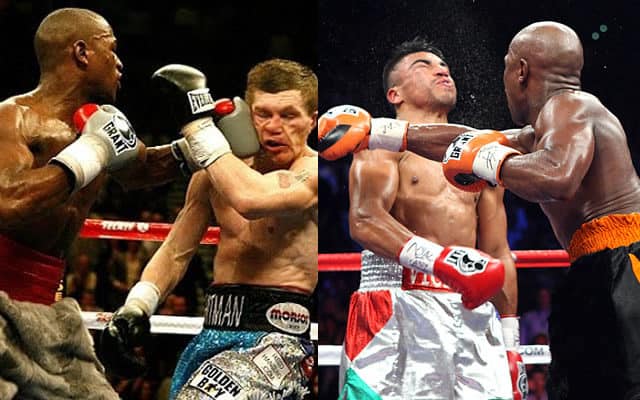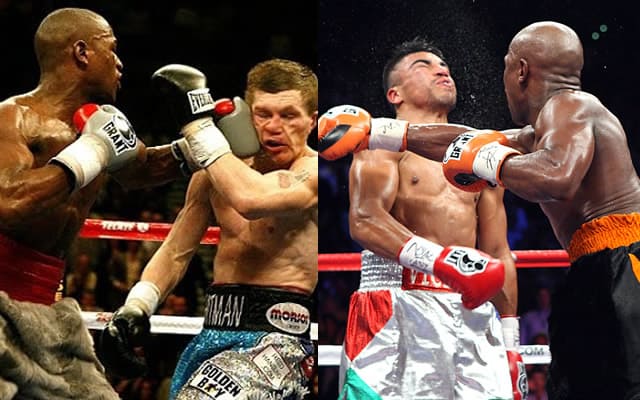 In the lead-up to boxing legend Floyd Mayweather's monumental clash with UFC lightweight champion Conor McGregor in Las Vegas on August 26th, much has been made of 'Money's' punching power, or lack thereof.
Leading the charge has been McGregor himself, who mocked the boxer's claim during their recent press tour that he would KO him by pointing out, "You haven't knocked anyone out in about 20 years!"
Of course that was an exaggeration on McGregor's part, but the reality is it has been six years since Mayweather last experienced a victory inside the distance, with his knockout ratio having noticeably diminished over the years as he's moved up in weight.
Nevertheless, Mayweather does still have 26 knockout victories to his name, and so it would be a mistake on McGregor's part to discount the chance that the five-division champion could catch him with a fight-ending punch or combination over the course of 12 rounds of boxing.
With that in mind, in this article we'll take a look back at the 10 best knockout finishes of Mayweather's long career, working in chronological order and beginning with his first ever fight as a professional boxer over 20 years ago.
Floyd Mayweather vs. Roberto Apodaca
Back in 1996 at the age of 19, Floyd Mayweather made his professional boxing debut as a super-featherweight (130lbs) against 25-year-old Mexican, Roberto Apodaca, another newcomer who would quickly discover that he was completely out of his depth against the future hall of famer.
The teenage Mayweather's all-round boxing game was on-point even back then, but it was his savvy bodywork in particular that stood out the most, and he sat Apodaca down with a left hook to the liver in the opening three-minutes of the fight..
Apodaca recovered as best he could, but early in the second round, Mayweather would go back to precisely the same spot, setting it up with a left hook to the head and then digging to the liver for the TKO finish, leaving his opponent writhing in pain on the canvas.
If you enjoyed this story, please share it on social media!