Good morning, sports fans. Open your knees and feel the breeze, sit back and smoke your pipe, cos I'm here to attack the propaganda with Team Takeover at my back, tweaking the nipples of the MMA world.
It seems only fitting that in my first lyrical rampage at LowKick – bastion of MMA news and features – I should start with the Great One. The big cheese, the dog's bollocks, the crème de la crème of the sport. Yes, I am referring to a pudgy, prematurely bald Russian man. Why waste article uno on some sniveling mediocrity? Why be content with anything less than the best? Better than all the rest? Better than anyone? Anyone I've ever met…
*Tina Turner need not apply for royalties. I'm penniless, sweetheart…*
OK, the introductions are made, the pipe is laden with Drum tobacco, so let the festivities begin. This is the point where the posters of Sherdog, MMALinker and all the other Mixed Martial Arts cesspools of stupidity need to remain silent, while the adults speak. Because the subject I plan to spit my prose all lyrical like upon, is the very subject that these thousands of dribbling infants have been whining over across every large MMA forum for the past two years: Fedor and the UFC.
Yes, Fedor, his legacy, and the looming, sinister presence of the UFC – our beloved American organization that supposedly has the best interests of the sport's worldwide growth in mind, with every event, every press release and every new conquest… yet, despite their well-being and benevolence for all things MMA, they (for some strange reason) make it their modus operandi to downgrade and attack the legacy of the finest professional fighter to ever lace up the gloves in mixed grappling and striking combat; Fedor "The Last Emperor" Emelianenko.
And that is criminal.
UFC President dDana White, continually makes ludicrous claims that Fedor is NOT p4p material, nor is he a top 5 heavyweight. Worse, he mindlessly spat out this misinformation PRIOR to Fedor's first ever loss, after a decade of dominance! When his own "top heavyweights" have not faced each other to prove their greatness, and nor have they beaten dangerous fighters that by consensus are sufficiently skilled enough to make a legitimate challenge to Fedor. Yet, they STILL make absurd public statements downplaying Fedor, the UFC and Dana come off like jealous, jilted lovers. It is sad that the President of the world's (sadly) largest MMA organization is such an immature man, that in the interests of public relations and UFC propaganda, he will not only insult Fedor personally on ESPN radio, but will also happily tarnish the career and legacy of this sport's best fighter.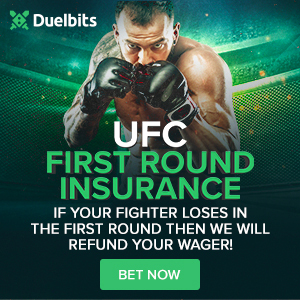 Sadder still, my friends; there are tens of thousands of fans who happily ingest and swallow all this misinformation, then spread it like truth. It's like a retard-friendly game of Chinese whispers.
Allow me, dear reader, to review the logic and context of the claim – made by Zuffa LLC, and duly repeated by an entire generation of brainwashed Americans who "train UFC" – the claim that Fedor Emelianenko, the man who imperiously stood atop the heavyweight mountain for seven long years is "ducking" the UFC.
(PS – if you have EVER even suggested that this claim is feasible, f*ck your life…)
Lets take a look at Fedor's career, where he is now, and what exactly it is that he is "ducking" compared to the men he has already fought, could potentially fight, and will definitely wage war against in the cage.
Pride Fighting Championships are considered by many to be the very pinnacle of Mixed Martial Arts (read my history of the org at http://teamtakeover.forum-express.com/mma-f1/pride-fc-in-remembrance-of-the-finest-org-1997-2007-t180.htm) Emelianenko entered the Japanese promotion after a successful introduction to MMA with Rings, as an undersized heavyweight but with a lethal combination of outstanding throws and clinch, dangerous hands and a tremendous overall submission game. He duly triumphed over the future GOAT of K-1, Semmy "High Tower" Schilt; the most lethal lanky striker to live. If only Pride knew at the time they were essentially promoting a fight between the #1 All Time Greats of two different combat sports.
Soon into his Pride career, he earned a Heavyweight title shot against the consensus Second Greatest Of All Time: Rodrigo Nogueira. Nog is a Brazilian man who not only boasts a wealth of BJJ and submission grappling wizardry, he is a man who survived having a truck run over his chest as a kid, to become a Vale Tudo world heavyweight champion. That makes Nogueira tougher than Dan Quinn believes HIMSELF to be!
Fedor spent most of the fight either throwing Nog like a rag doll, pounding his face into the mat, or even Ground'n'Pounding him from within Nogueira's guard. At the time, it was hands down THE most dangerous guard in the sport. That is what Fedor achieved, to become the Pride HW champion. No one would ever claim that title again.
Fedor defeated Nogueira again. He blew through a procession of former and future champions, from a variety of orgs. He took on and defeated K1 World Grand Prix champions, and ADCC submission grappling masters, Olympic Gold Medallist judoka's and MMA champions of Pride and the UFC. He beat the other feared heavyweight Pride had to offer, the former K-1 terminator who ran the gauntlet of fire just to earn his Superfight with Fedor; Mirko "CroCop" Filipovic, the deadliest striker as yet seen in the sport. Fedor beat him in his own domain; out-striking him, forcing him onto the backfoot, and controlling the pace of the fight.
Fedor, quite simply, could not be touched.
I could be pedantic, and run through the rest of Fedor's Pride career, but we all know it by heart; thanks to the dribbling, users on Sherdog forums, who posted their "expert analysis" of that career across the forums, explaining to each and every one of us exactly why each and every single win of Fedor's was "overrated".
Fedor defeating Nogueira again = overrated.
Fedor beating Mirko "Cro Cop" Filipovic = overrated.
Fedor being 7-0 (currently) against UFC champions = overrated.
Fedor having defeated UFC champions, Olympians, Pride champs, K-1 champions, Grand Prix winners in both K-1 and MMA (Pride), ADCC champs, Rings champs, top 10 opponents and badass motherfuckers alike = vastly, vastly overrated.
All that is overrated! Because we all know – Fedor is scared of the post-2008 UFC "New Breed of Heavyweight!!" It's a fact, sons!
Brock Lesnar, Shane Carwin, Frank Mir, Todd Duffee, Junior Dos Santos, and Cain Velasquez are the names that were thrown at each and every fan that – obviously, in their right mind – happened to support the Greatest of all Time. But hold on… tell me, these are the guys that happened to usurp the top dogs of the UFC circa 2009, yes? Well, when Fedor was first accused of avoiding the UFC after the demise of Pride (mid 2007) the three top heavyweights were Tim Sylvia (champion), Randy Couture (who then beat Tim), and Andrei Arlovski (had been champion previously).
Fedor faced TWO of that three – Sylvia and Arlovski – and – as ever, vastly undersized – he destroyed them both in a combined 3 minutes and 50 seconds. He signed to fight the third (Couture) but the fight was cancelled, due to Randy resigning with the UFC.
Ducking? The elites of the UFC are what Fedor fears? The men at the top when Pride collapsed and Fedor was left without a home, are precisely the men who LEFT the UFC willingly to prove themselves against HIM, the men whom he respectively choked into submission, and scud missled into unconsciousness in a matter of minutes…
So, that takes care of 2007 and 2008. Roll on 2009, and lo and behold, UFC fanboys have found more reasons to ooze slime. Step aside, UFC elite and Fedor victims, because the New Breed are coming through. But are they really anything special that Fedor has not faced before? Fedor, the man who beat K-1 guys on the feet, BJJ world champions from within their own guard… he should fear the NEW BREED?
Prior to the PR fiasco that even Dr Josef Goebbels could not pretend was a fight between the world's best heavyweights – Carwin vs. Lesnar – none of the New Breed had even fought each other! None had barely any top 10 wins between them! Brock was 4-1 win/loss, with his two shining triumphs being a 45yr old current light heavyweight, and a Frank Mir who last wore UFC gold proper in 2004. Carwin had more fights, but was little better; his best wins leading up to Brock were a Gonzaga whose stock is falling fast, and the aforementioned Mir.
As for Carwin vs. Brock itself, don't make me laugh. Round 1 saw the sad spectacle of Brock turning and running from his opponent's punches, cowering into a ball and praying that the referee would not stop the fight (he IS a cash cow, after all…) until Carwin prematurely gassed, and Brock managed to secure a submission on him in round 2 that resembled my 14yr old brother submitting a giant, inanimate teddy bear. Only the teddy would have been more of a challenge to secure a hold on, probably…
Best heavyweights in the world? UFC champion vs. UFC "interim heavyweight champion"? (Don't get me started on THAT can of worms)
Yes… clearly, Fedor Emelianenko – with his pinpoint accuracy striking and knockout power, his great throws, top-notch submission game, indomitable will and ceaseless endurance, is ducking the top 2 fighters of the UFC – Shane and Brock.
Only now of course, there is no "interim champ" in Shane. So now there is, theoretically, a NEW second best HW in the UFC. Great. That basically means now that the old guard is discredited, their weaknesses and flaws highlighted, there is a NEW guy that Fedor is obviously ducking! Now it's Cain! Now, while Cain is superior to the rest of the "new breed", he is hardly a monster. "Pillow hands" is one criticism he is stuck with… and I fail to see in what area of fighting he is superior to not only Fedor, but to the hulking Alistair Overeem; Strikeforce champion, and the REAL new breed of heavyweight to my mind. 6'5 of solid muscle, speed and strength, not to mention K-1 striking and ADCC level grappling. THAT is new breed.
Nogueira and "CroCop" being picked up by the UFC was the worst thing to happen to Fedor's career. After both men – far past their primes, both – were cannibalized by younger fighters who'd never fought under the glare of the Rising Sun – majority of fans were able to discredit Fedor's consensus biggest wins. But let's think in terms of context:
Is Nogueira, after such a punishing career, even 50% of the fighter he was from 2002-2006?
Is CroCop, after an even more punishing fighting life consisting of over 100 matches in K-1, amateur boxing and MMA, even 70% of what he was in 2003? Mirko is a striker; his reflexes, as with anyone else's, dull over time.
I can safely say; both men in their primes were a hell of a lot more impressive – and well rounded – than Brock Lesnar, and Shane Carwin.
Because from what Brock/Shane taught me, the UFC term "New Breed of Heavyweight" is codeword for "huge wrestlers with no cardio". And to me, that's not new breed – we had Mark Kerr in 1997.
Only Kerr also had success in ADCC too. He had legit submission skills.
I'll take a BJJ wizard with great boxing (Nogueira) and a K-1 killing machine with exceptional takedown defense, reflexes and sprawls (Mirko) any day of the week, over this fantastic, mythical new breed of heavyweight that the Zuffa UFC hype machine blathers on about… absolutely pathetic, transparent garbage, and it's a tragedy that so many fans fall for it. I'd take prime Nogueira with his insane skillset, and prime Filipovic, Pride's Croatian Sensation, any day of the week.
I'd also prefer to have those names (circa 2002-2006) on my resume, in my wins column.
Lets look at some more fun facts; for all the New Breed propaganda, does the UFC even have the best selection of Heavyweights out there? Let's compare the current UFC Heavyweight roster to Strikeforce, the org that the dastardly UFC-ducking-coward Fedor actually signed to.
UFC:
Lesnar – huge wrestler has proved to be vulnerable both to punches and submissions.
Carwin – huge wrestler, immense KO power, but slow and zero cardio.
Mir – hugely talented BJJ artist, not the sturdiest chin, far inferior overall to Fedor
Duffee – huge, unproven, could not finish Mike Russow before being KO'd
JDS – great striker (not quite prime CroCop, though) not proven on the ground
Cain – best of the bunch so far. Personally, I doubt he could KO or decision Fedor though.
Strikeforce:
Fedor
Overeem – the REAL new breed; 6'5, 250+lbs of K-1 striking, ADCC level grappling
Werdum – exceptional BJJ, most dangerous heavyweight submission artist fulltime in MMA
Silva – huge, talented striker, good grappling, and well rounded
Rogers – the least well rounded of the bunch, but huge KO power, decent brawler
Kharitonov – completely well rounded; great chin, tremendous boxing, excellent throws, good submission game.
Barnett – one of the deepest HW resumes in history; great catch/submission wrestler
Arlovski – went 3-0 in UFC before leaving to face Fedor – went 0-3 afterwards
Gracie – if he stays in MMA full time, we will be treated to the current king of BJJ
So you decide. Did Fedor REALLY duck "top competition" when he chose to decline the dictator's UFC contract, and sign with Strikeforce?
In my opinion – and that's all it is – he chose to add a huge weight to the swollen ranks of the best heavyweight roster in Mixed Martial Arts right now; the stacked Strikeforce, with its 206lbs+ murderer's row.
Wow, this ended up being a fact-laden voyage. Perhaps if I slow down my typing and switch the stimulants for depressants, next time…
In closing, comradrés, I bid you adieu. This feature is solely the opinions of myself, and – I'm pretty sure – those of the guys at my forum! But don't take the word of anyone professing to be an MMA writer as gospel; not Helwani, not Rossen, Rios and the girls, not anyone here… hell, don't even believe me.
Just do the research, and make up your own minds.
This article is dedicated to Team Takeover, and to the Greatest Professional Fighter in the short history of Mixed Martial Arts, Fedor Emelianenko.
Teamtakeover.forum-express.com – join a legit debate about MMA. I'd like to shout-out my partner Lane, his pal Pips, and all the guys at Team Takeover who see beyond the propaganda and bullshit, and who have restored my faith in the MMA fan.
The one who doesn't fall, doesn't stand up.
It's been emotional.
Fletch.
For more awesome MMA photography, please visit AllElbows.com