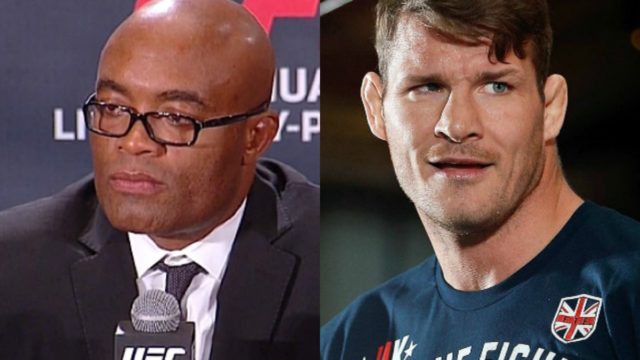 MMA fans everywhere were given an early Christmas present last week when Dana White revealed that longtime former middleweight champion Anderson Silva would return to action against Michael Bisping in the main event of February 27, 2016's UFC Fight Night 83 from the O2 World in London, England.
It's a fight that has been talked about as a potential match-up for years, but Bisping just couldn't seem to get over the hump in crucial bouts to earn a title shot when 'The Spider' was champ. He lost to Chael Sonnen in their famously close bout back at UFC on FOX 2, and he was knocked out by Vitor Belfort at 2013's UFC on FOX 7, opening the door for now-former champion Chris Weidman to make history by knocking out Silva at UFC 162.
Bisping has never got his chance at the belt, but he could certainly lock up an elusive title fight if he can beat 'The Spider' in his homeland in February. So while the odds certainly might not dictate that 'The Count' has much of a chance, he's actually been on a roll as of late, and there are also several factors in play that could mean we won't be witnessing the classically dominant Silva in their fight.
Let's take a look why.
If you enjoyed this story, please share it on social media!