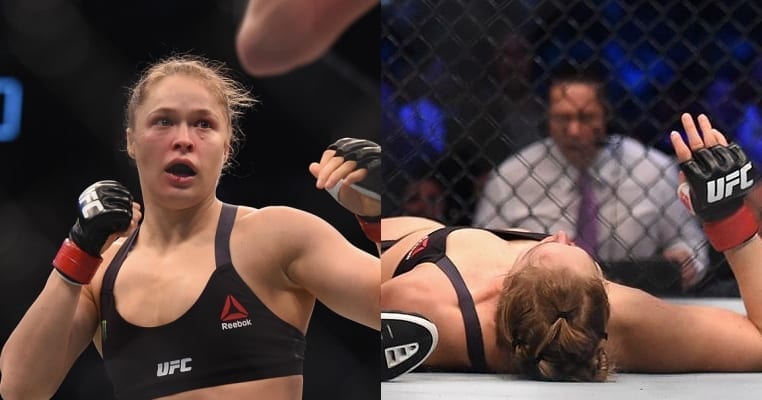 Returning at UFC 207, former women's bantamweight champion Ronda Rousey is putting a lot on the line. Against the much larger Amanda Nunes, 'Rowdy' faces a ton of interesting challenges, but perhaps the most poignant will be the battle going on in her own mind. We haven't seen Rousey compete in the UFC octagon since November of last year, one year ago almost to the day. Taking on former boxing champion Holly Holm at UFC 193, the dominant queen of the 135-pounders was expected to take home a straight forward win.
As is often the case, MMA does not transpire along the format of the betting odds, and 'The Preacher's Daughter' provided the upset of the century. Blasting Rousey with her crisp striking, evading the confused champ's attacks and grappling attempts, Holm finally put her foe down in the second frame. With her belt yanked away and her invincible aura shattered, Rousey went in to a dark place, and wouldn't emerge for some time.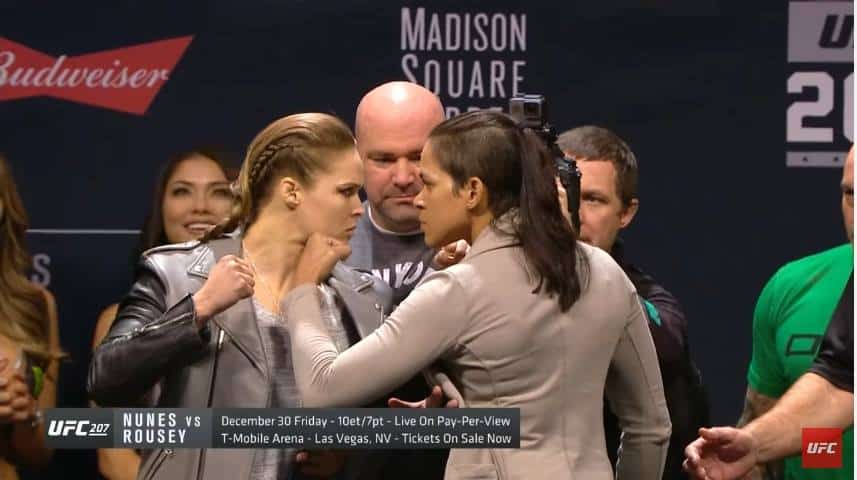 Nunes vs. Rousey
Now set for a historic chance to become the first two-time women's bantamweight champion, Rousey returns to a high pressure, high risk and potentially high reward scenario. In typical fashion of the brash ex-champ, she emerged at the UFC 205 weigh-ins for a staredown with her December 30 opponent Nunes, only to storm off the stage before the photo opportunity.
As we've come to expect from 'Rowdy,' all eyes are on her and the stakes are extremely high. For these following reasons, we feel Ronda Rousey would've been better off staying retired… 
Health
There's absolutely no denying the impact of Holly Holm's shin on Ronda Rousey's brain, and not just on the night of UFC 193. A knockout that brutal, heavy and concussive takes months, sometimes longer to get over. This isn't to say 'Rowdy' has not had enough time, but simply that going back to the arena of combat could lead to further complications, should she receive another KO blow.

Also, it wasn't just one single strike, Holm's win was a culmination of precise and painful punches throughout their bout. Coming back against another dangerous striker in Nunes could prove to be ill-advised.
Continue to page 2 for more…