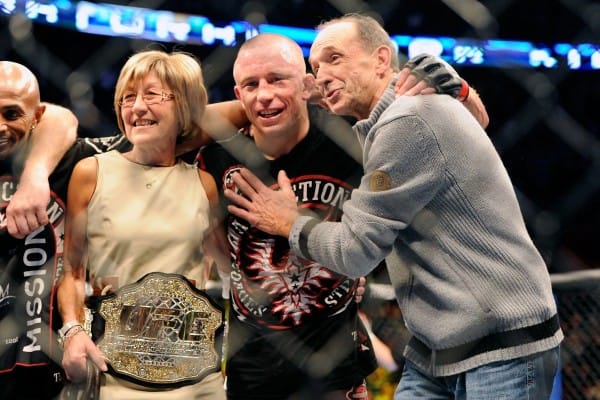 Recently, legendary former UFC welterweight champion Georges St. Pierre gave us the most concrete words about a potential return to MMA, stating that he was "beginning to get the feeling."
Those words were a step in the right direction for a move that fans have been absolutely clamoring for ever since "GSP" left the title behind after his controversial split decision win over Johny Hendricks in the main event of UFC 167.
St. Pierre has apparently stayed in the gym training throughout his absence, and while he's obviously not in the elite fight shape were used to seeing him in right now, there's also not much doubt that he could get there in relatively short order if he so desired, creating an opportunity for some absolutely massive welterweight bouts in 2016.
Here are five big reasons why he needs to do just that.