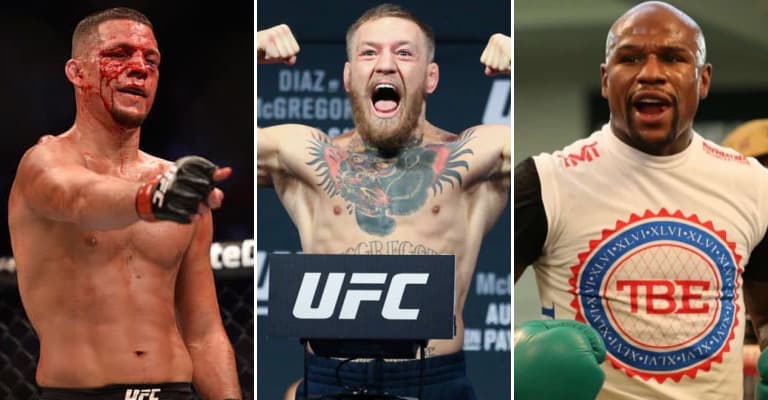 Although Conor McGregor hasn't entered the Octagon since November 2016 when he stopped Eddie Alvarez at UFC 205 to become the UFC's lightweight champion, he remains one of the hottest topics in combat sports.
Unfortunately, it's becoming because of his beleaguered inactivity in favor of flaunting his newfound wealth.
After dethroning Alvarez, McGregor campaigned for and eventually landed a boxing match against unbeaten former multi-division world champion Floyd Mayweather. The fight, which took place on Aug. 26, 2017, ended up being one of the most lucrative fights of all-time, although McGregor ended up losing via TKO in the 10th round.
Now, his fighting future is highly unclear.
Some feel the Irishman will never return to competition, but he has, at times, showed interest in doing so – if only for a farcical rematch.
With that being said, it's anyone's guess as to whether or not McGregor will return, but let's take a look at five opponents who 'should' draw the "Notorious" one back to fight again: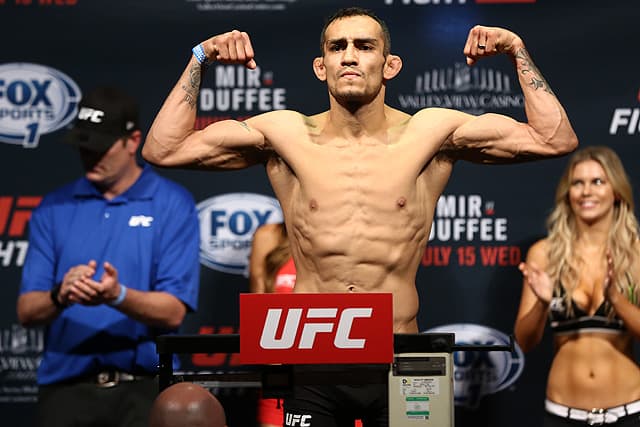 5) Tony Ferguson
At this point, Tony Ferguson is the interim lightweight champion, we think.
At UFC 223, set for April 7, 2018, from the Barclays Center in Brooklyn, New York, Ferguson will take on undefeated lightweight contender Khabib Nurmagomedov for what UFC President Dana White has labeled the true lightweight championship, although McGregor has yet to be stripped, which is where the confusion stems.
Either way, if McGregor would like to remain champion, he'll have to defend his belt eventually, and if Ferguson beats Nurmagomedov, that'll be the fight to make.
However, I don't see Ferguson being on top of McGregor's wish list when it comes to opponents.
First off, despite the fact that he's riding an incredible win streak, Ferguson hasn't transcended into a being star for whatever reason, and although a fight involving McGregor will sell regardless, he typically chases only big names and big opportunities, especially at this point.
Also, Ferguson appears to represent a bad stylistic match-up for "The Notorious." He possesses awkward and unorthodox striking, elite level grappling, and endless cardio.
Grappling and cardio have always seemed to be McGregor's Achilles' heel in the Octagon.
If and when he decides to return, McGregor may be forced to defend his title against Ferguson, but I just don't think "El Cucuy" is the type of opponent that will get the Irishman's competitive juices flowing.

If he were truly interested in being an all-time great champion, the fight certainly should, however.