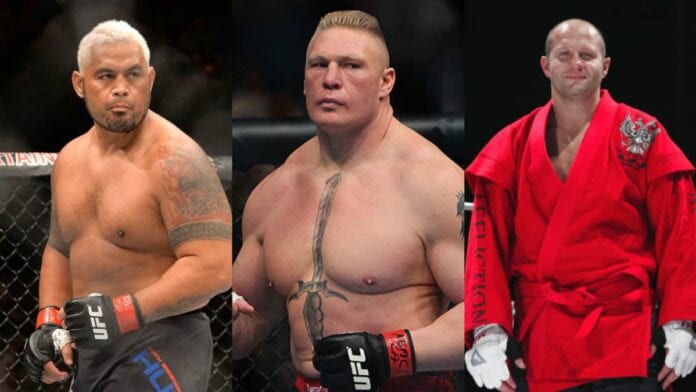 The madness of last night's (Saturday June 4, 2016) UFC 199 event has still not set in. The middleweight championship changed hands yet again as Michael Bisping knocked out Luke Rockhold in a massive upset, and then of course there were the ground breaking announcements made during the event. Conor McGregor vs. Nate Diaz 2 was confirmed for UFC 202, much to the dislike of the featherweight division, and also Brock Lesnar made a special appearance.
OH. MY. GOD. ???? #UFC200https://t.co/ffhsOYIRvz

— UFC (@ufc) June 5, 2016

The chilling promo for UFC 200 blew everyone's minds, including UFC commentator Joe Rogan. It seems that Lesnar's UFC return is quite possibly the best kept secret in the promotion's history. So what are we to make of this? According to a report on Sherdog, Lesnar's UFC return is a 'one off opportunity,' as he's still bound by contract to the WWE.
So many questions arise in the wake of this huge news, but most relevant is whom Lesnar will face in his return to fighting. Does the promotion go with a top level heavyweight, knowing that name value alone will bring in the big pay-per-view numbers at UFC 200, or do they look at a more 'winnable' fight for the 39-year old pro wrestling superstar? Although he's tied to the WWE, that's not to say the wrestling entertainment promotion wouldn't sell out his employ for the right number.
On to the five possible opponents for Brock Lesnar to fight at UFC 200…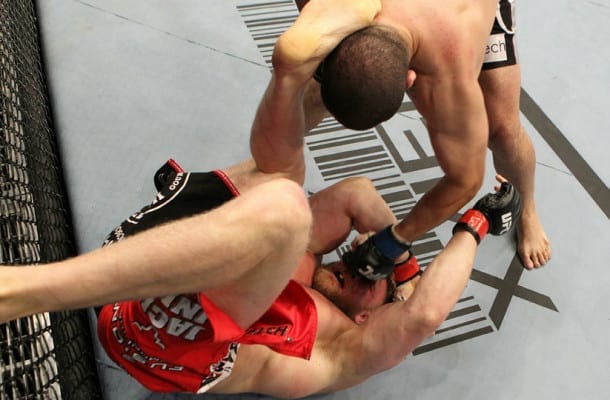 Cain Velasquez
The hard hitting Mexican heavyweight first won the belt with a brutal destruction of Brock Lesnar at UFC 121. The overmatched wrestling ace got beat down hard, eventually succumbing to a bloody barrage of punches and hammerfists at the end of round one.

The loss marked the beginning of the end for Lesnar as a fighter. After taking 14 months off for stomach surgery, the gigantic heavyweight was made to look tiny by Velasquez's beating, one that must still hurt to this day.
More on page 2…
continue…