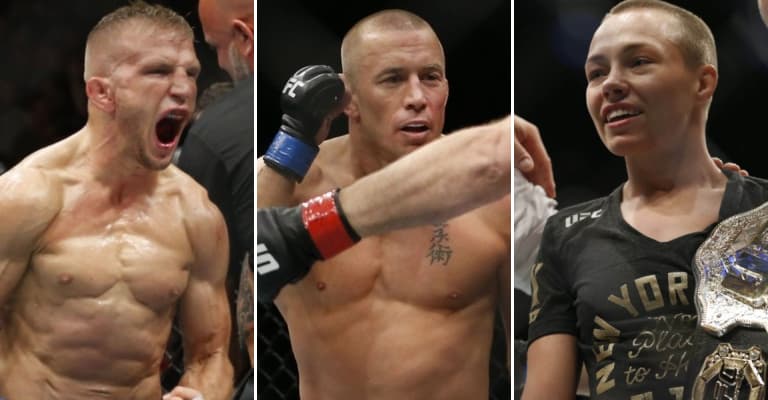 On paper, UFC 217, which took place last night (Nov. 4, 2017) live on pay-per-view (PPV) from the famed Madison Square Garden in New York City, appeared to be the strongest card of the year, and with the event now in the rearview mirror, it certainly delivered.
UFC 217 featured an incredible lineup of fights including three title fights, and when all was said and done, three new champions were crowned.
In the main event of the evening, former longtime welterweight champion Georges St. Pierre successfully returned from a four-year layoff, submitting Michael Bisping to become the middleweight champion.
TJ Dillashaw also upset bitter rival Cody Garbrandt in the co-main event, reclaiming the bantamweight title with a stoppage victory. Prior to that, Rose Namajunas stunned Joanna Jedrzejczyk with a first round knockout to steal the strawweight strap.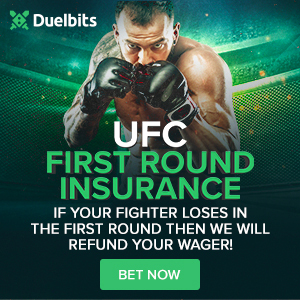 Let's now look forward at five fights to make following UFC 217: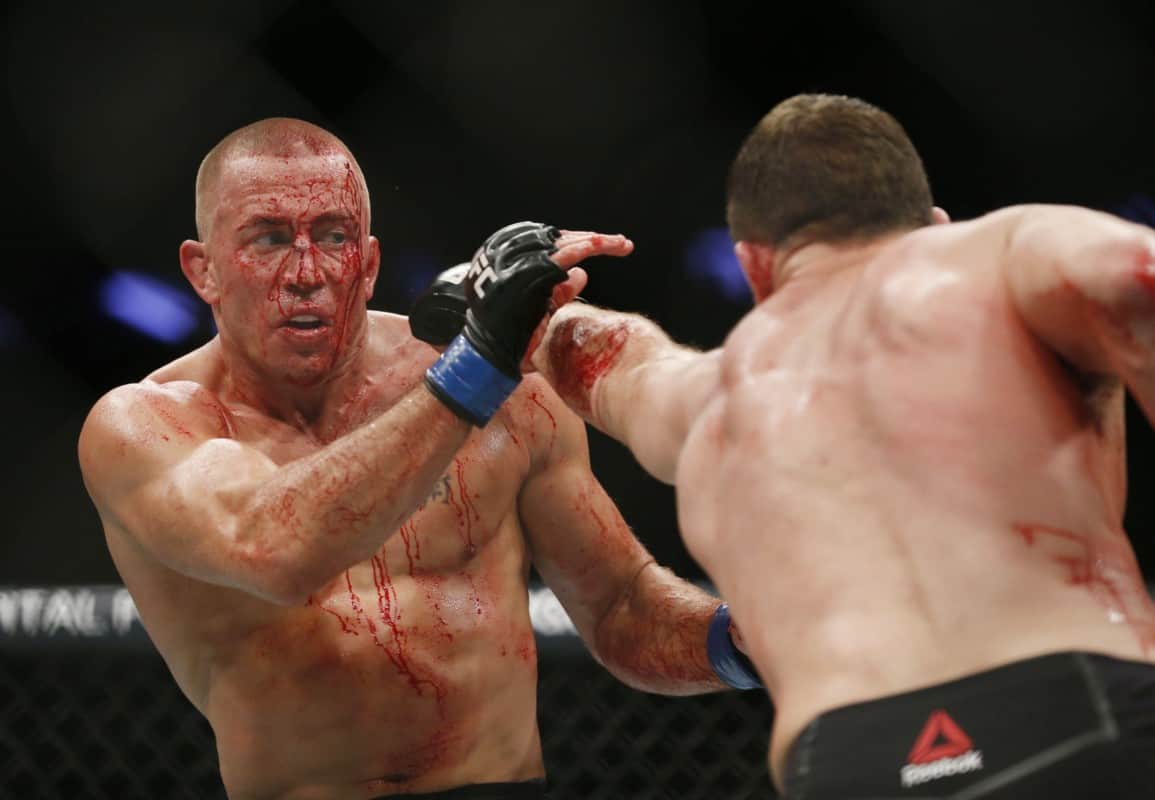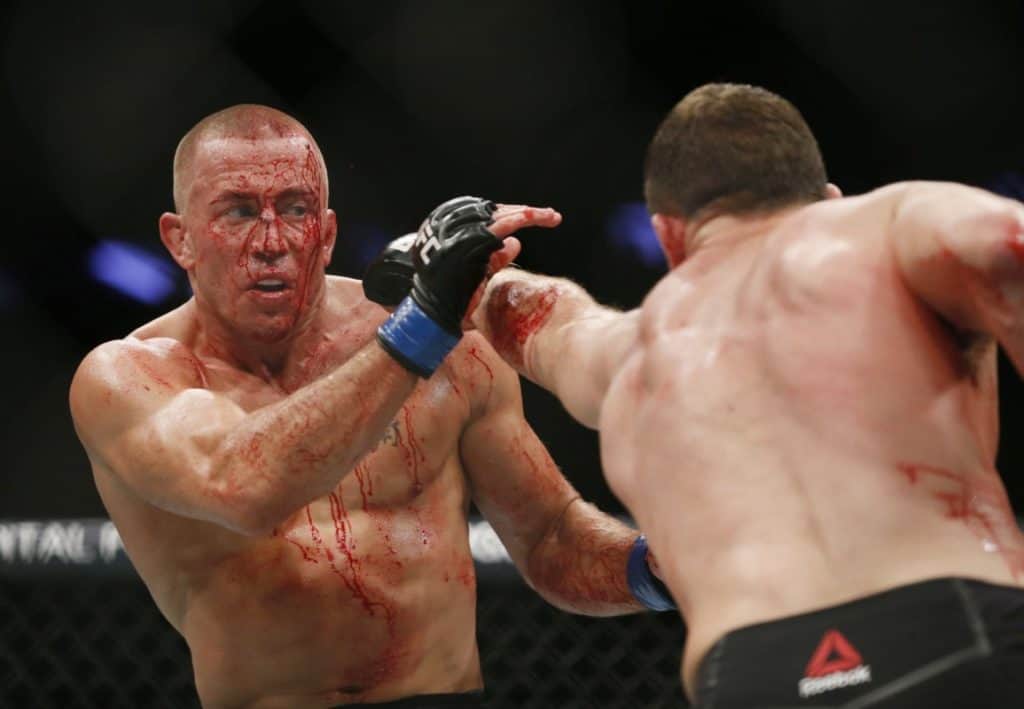 Georges St. Pierre vs. Robert Whittaker
If Georges St. Pierre is going to continue to fight, and if he's going to do so at middleweight, this is the fight that needs to take place.
Robert Whittaker, who currently holds the 185-pound interim title, has won an incredible eight-straight fights and is certainly deserving of a title shot. In fact, he likely would've received one following his win over Yoel Romero this past July, but he unfortunately suffered an injury in the bout.
At just 26-years-old, "The Reaper" holds wins over Derek Brunson, Ronaldo Souza and Romero. He's consistently improved, and he's undoubtedly the most deserving contender in the division. Whittaker would also provide the 36-year-old St. Pierre with a legitimate test to see exactly where he's at in this stage of his career.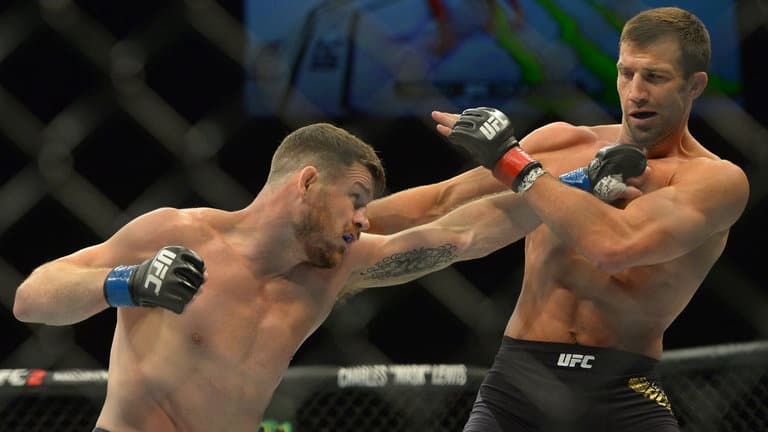 Michael Bisping vs. Luke Rockhold
At 38-years-old, Michael Bisping has just about done it all in mixed martial arts, and although he was finished by St. Pierre, he has expressed interest in continuing his career.
Still a contender in the middleweight division, Bisping should be matched up with ex-champion Luke Rockhold for a trilogy match.
The two first met in November 2014, with Rockhold scoring a submission victory over "The Count". Then, however, Bisping shocked the world at UFC 199 in 2016, brutally knocking out Rockhold to win the middleweight title on short notice.
Rockhold has since gotten back to his winning ways, beating David Branch this past September. He and Bisping clearly have unfinished business, and it's a fight that makes sense at the moment.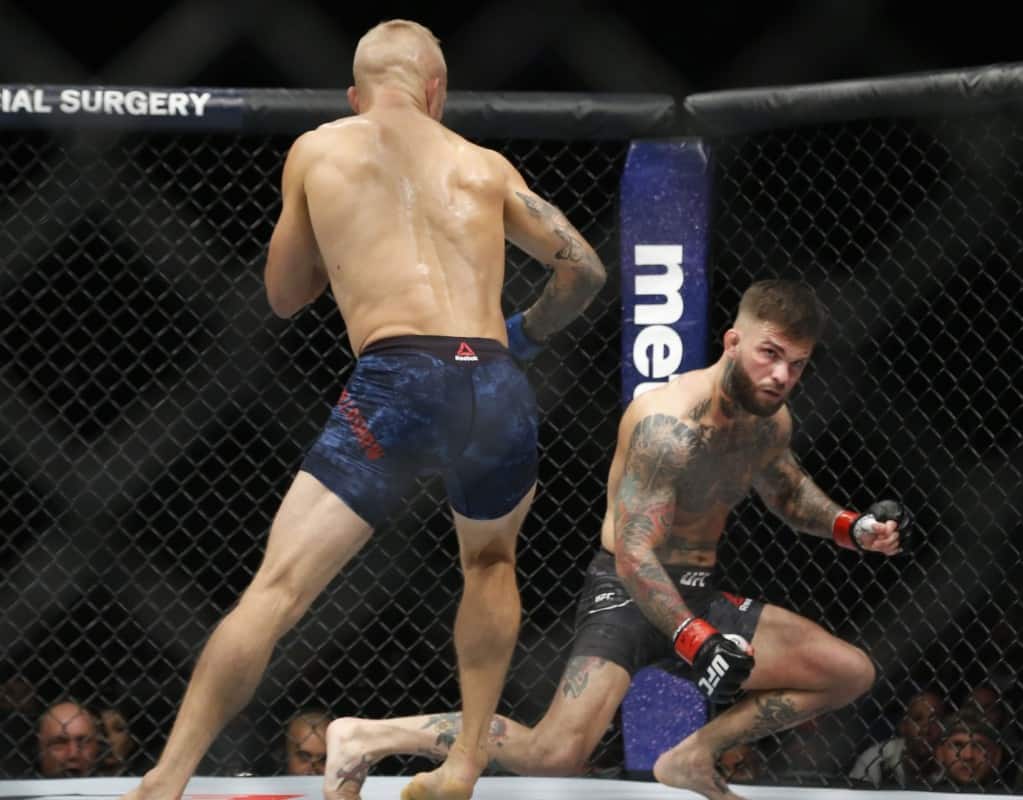 TJ Dillashaw vs. Demetrious Johnson
Although he was dropped early, TJ Dillashaw battled back and ultimately finished former teammate turned rival Cody Garbrandt.
With the bantamweight strap now back around his waist, Dillashaw has once again expressed his interest in a super fight with dominant flyweight champion Demetrious Johnson, and the time is right to make it happen.
After his bout with Garbrandt fell through this past July, Dillashaw campaigned for a fight with "Mighty Mouse." The UFC was interested as well, but Johnson, on the other hand, showed no interest.
In his post-fight interview last night, Dillashaw once again called out Johnson, even saying that he'll drop down in weight to challenge him. The bout would present an incredible stylistic matchup and at the end of the day, Johnson is in need of a legitimate challenge. Dillashaw would present that.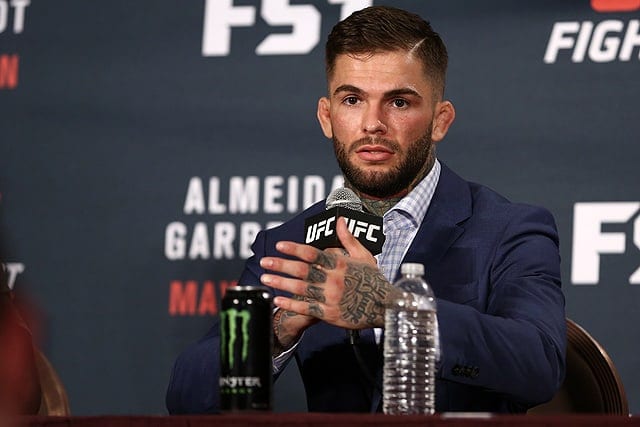 Cody Garbrandt vs. Dominick Cruz/Jimmie Rivera
Although he was caught with a big shot and finished, Cody Garbrandt is without question one of the best bantamweights in the world.
This December, ex-champion Dominick Cruz will take on red-hot contender Jimmie Rivera in what could be deemed a title eliminator bout. With Dillashaw possibly dropping down in weight, however, "No Love" should meet the winner of the bout between Cruz and Rivera.
Garbrandt took on Cruz last December, dominating him to become the bantamweight champion. Cruz also remains a top 135 pounder, and if he can rebound against Rivera, a rematch between him and Garbrandt would make sense.
Rivera has won an incredible 20 straight fights, including five-straight in the UFC. If he can continue that streak against Cruz, a bout between him and Garbrandt would be intriguing, to say the least.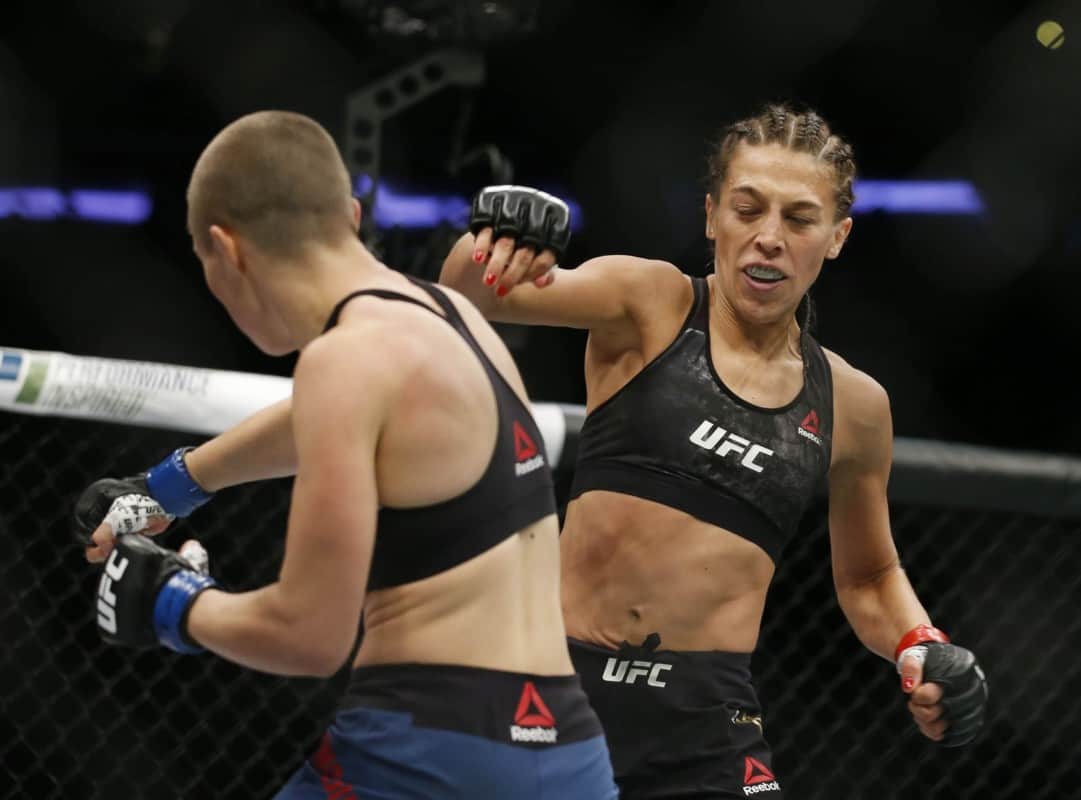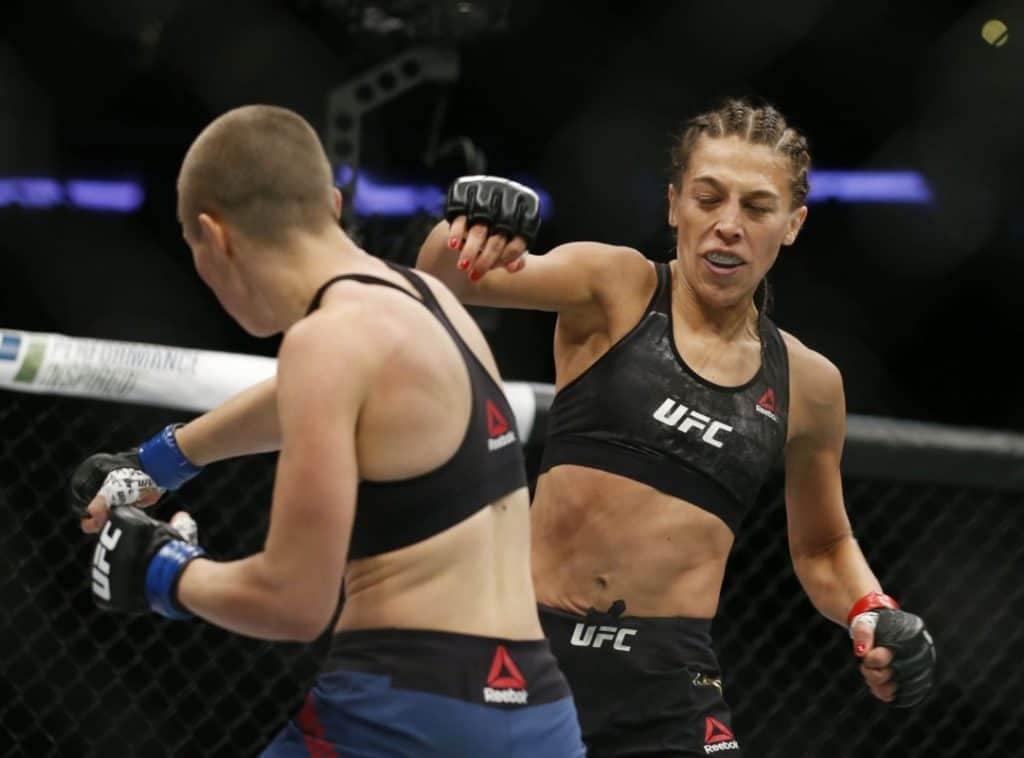 Rose Namajunas vs. Joanna Jedrzejczyk
To the surprise of many, Rose Namajunas upset Joanna Jedrzejczyk, landing a huge shot and finishing the fight in the very first round.
And while the finish and the victory was as decisive as it gets, a rematch makes sense here.
Prior to the fight, Jedrzejczyk had won 14-straight bouts, including eight-straight in the UFC. She also successfully defended her 115-pound title five times.
Namajunas and Jedrzejczyk are clearly two of the best fighters in the division, and the two should run it back moving forward.