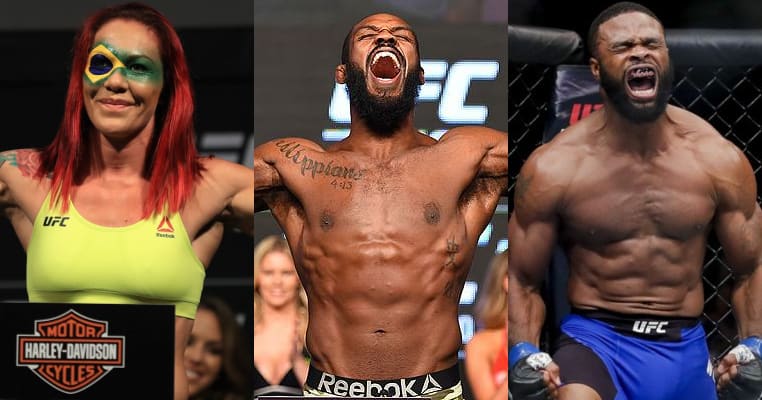 Heading into last night (July 29, 2017), UFC 214 was being billed as the biggest mixed martial arts card of the year, and it certainly lived up to the expectations that had been set for it.
In the main event of the evening, Jon Jones made a triumphant return to action to reclaim the light heavyweight title he had never technically lost with a brutal third-round stoppage victory over bitter rival Daniel Cormier.
The co-main event of the evening featured a welterweight title fight between champion Tyron Woodley and jiu-jitsu ace Demian Maia, and while the fans weren't all too pleased with the bout, Woodley retained his title via unanimous decision. Also on the main card, Cris Cyborg stopped Tonya Evinger in the third round of their featherweight title fight.
With the event now in the rearview mirror, let's take a look ahead at five fights to make after UFC 214: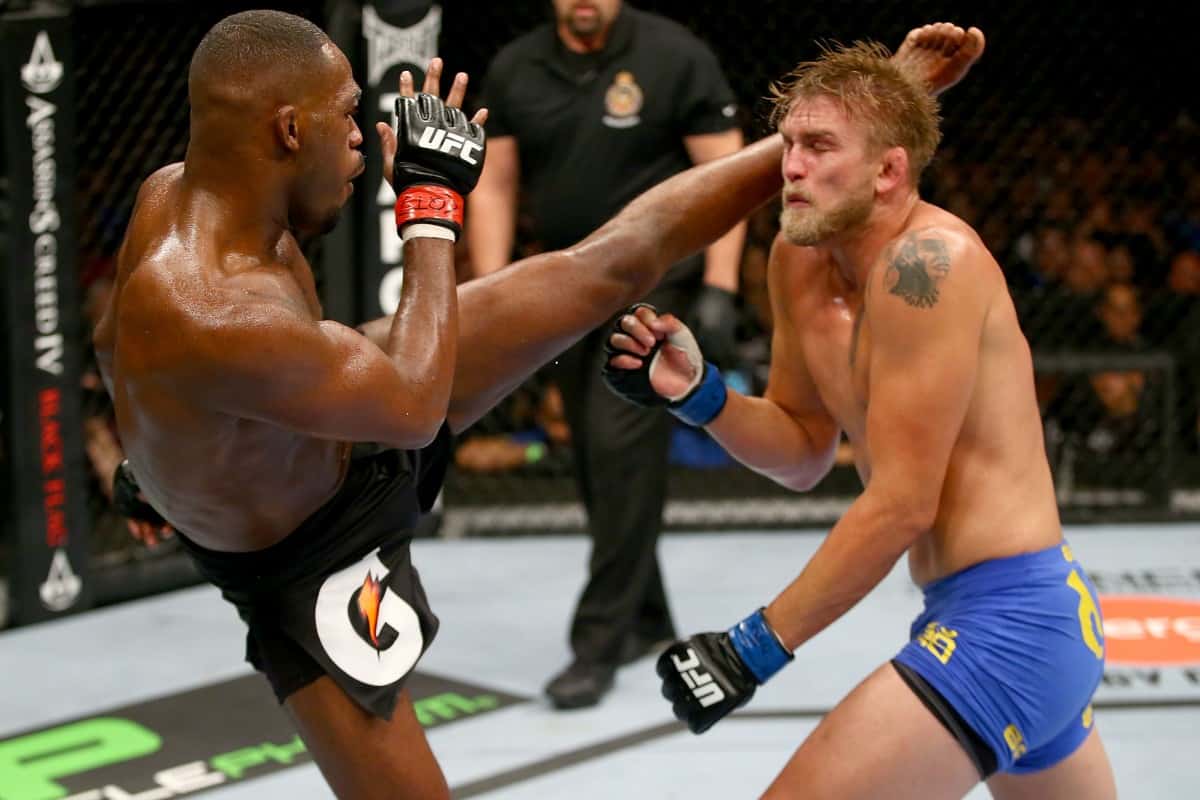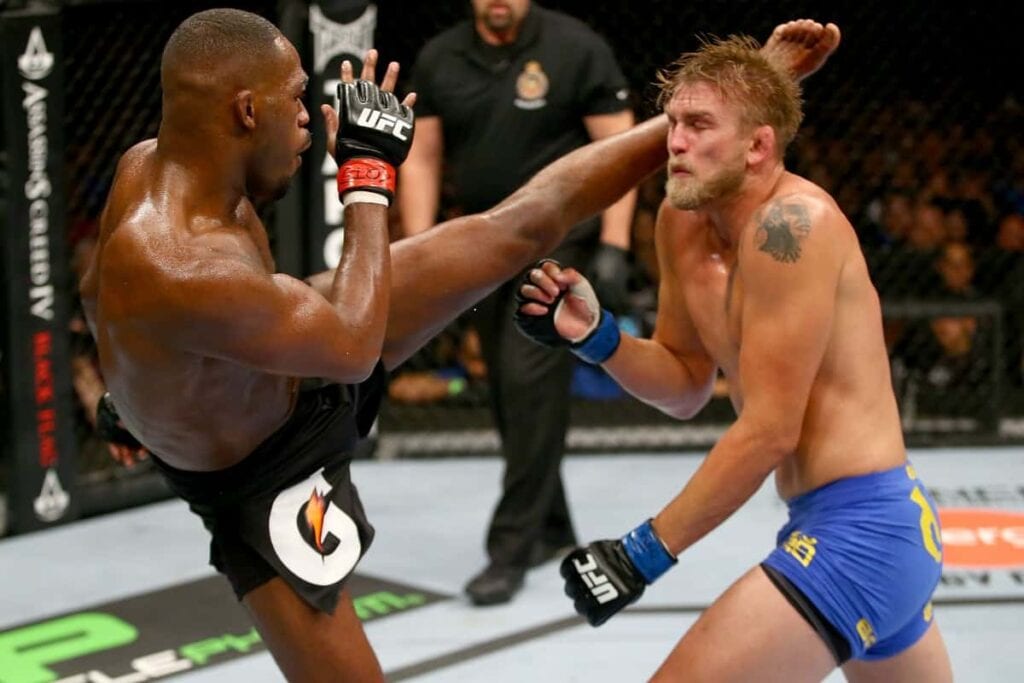 Jon Jones vs. Alexander Gustafsson II
Prior to his rematch with Cormier, Jones had only competed once over the last two-and-a-half years due to a plethora of legal and personal issues. It now appears as if those issues are behind him, however, and with the victory over Cormier, Jones can once again trek forward as the UFC light heavyweight champion.
While "Bones" has come dangerously close to cleaning out the 205-pound division, he does indeed still have some unfinished business with No. 2-ranked Alexander Gustafsson, and there's no better time than now to book the rematch between the two.
Jones and Gustafsson first met at UFC 165 in Sept. 2013 and the bout turned out to be the very best light heavyweight title fight in UFC history. "The Mauler" pushed Jones to his limits, and some still feel as if Gustafsson should've been named the victor.
Gustafsson has scored back-to-back victories over Jan Blachowicz and Glover Teixeira, and in the shallow light heavyweight division, he is undoubtedly the rightful No. 1-contender.
It's time to settle the score.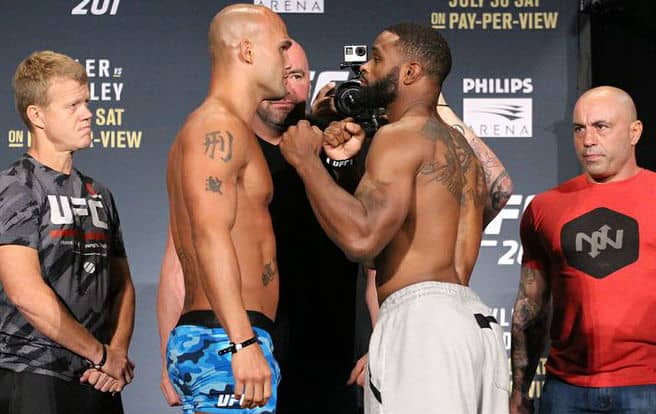 Tyron Woodley vs. Robbie Lawler II
Heading into his UFC 214 co-main event bout with Maia, Woodley was promised a fight against former longtime champion Georges St. Pierre, who's expected to return at some point later this year, if he were to indeed beat Maia.
Well, Woodley ended up beating Maia. In fact, he dominated the Brazilian by stuffing all 21 of his takedowns en route to a one-sided snoozefest of a unanimous decision victory, but the performance didn't impress UFC President Dana White, and it looks as if St. Pierre will now take on middleweight titleholder Michael Bisping.
With that being said, it seems as if the logical fight to make is a rematch between Woodley and No. 3-ranked Robbie Lawler.
The duo met last summer at UFC 201 where Woodley scored a brutal knockout victory over Lawler in the first round to steal the title. The "Ruthless" one took quite a bit of time off after the bout, but he returned last night to score a victory over Donald Cerrone in an extremely exciting affair.
With no clear-cut No. 1-contender in the welterweight division, the UFC should look to book Woodley and Lawler once more.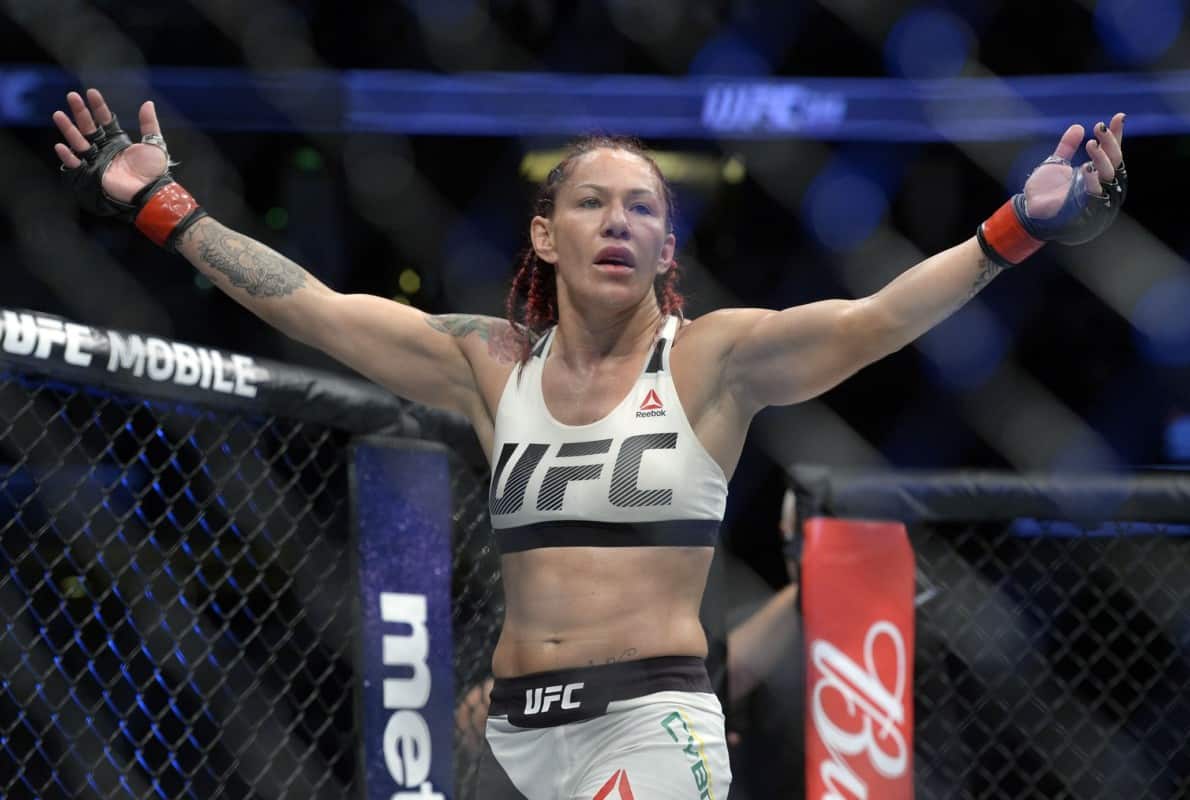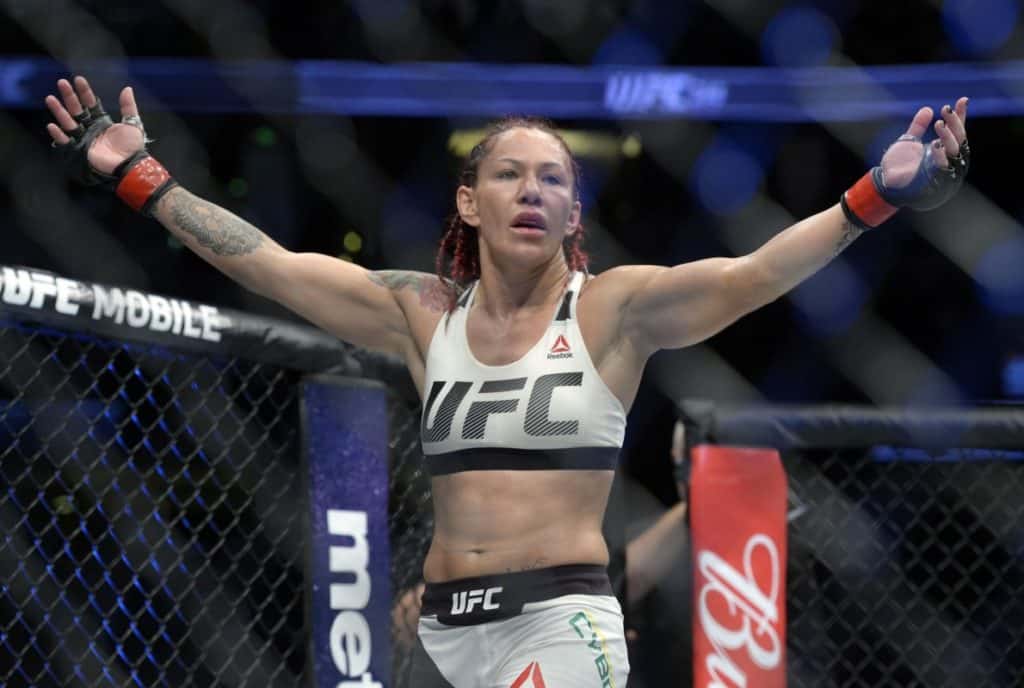 Cris Cyborg vs. Holly Holm
At long last, Cris Cyborg is the UFC featherweight champion after scoring a third-round TKO victory over Tonya Evinger to claim the vacant title.
Cyborg was originally set to take on Invicta featherweight champion Megan Anderson at UFC 214, and while that fight should still take place at some point, Anderson ultimately pulled out of the fight and her future is currently unclear.
With that being said, the UFC should look to book Cyborg against former UFC women's bantamweight champion Holly Holm.
Holm competed in the inaugural UFC women's featherweight title fight last February, but lost a controversial decision to Germaine de Randamie at UFC 208. She bounced back with an impressive stoppage victory over Bethe Correia last month, and still represents one of the best female fighters in the world. A fight with her versus Cyborg presents the best sellable name match-up, as there are few legitimate title contenders in the brand-new women's featherweight landscape.
Cyborg vs. Holm for the belt is the fight to make next.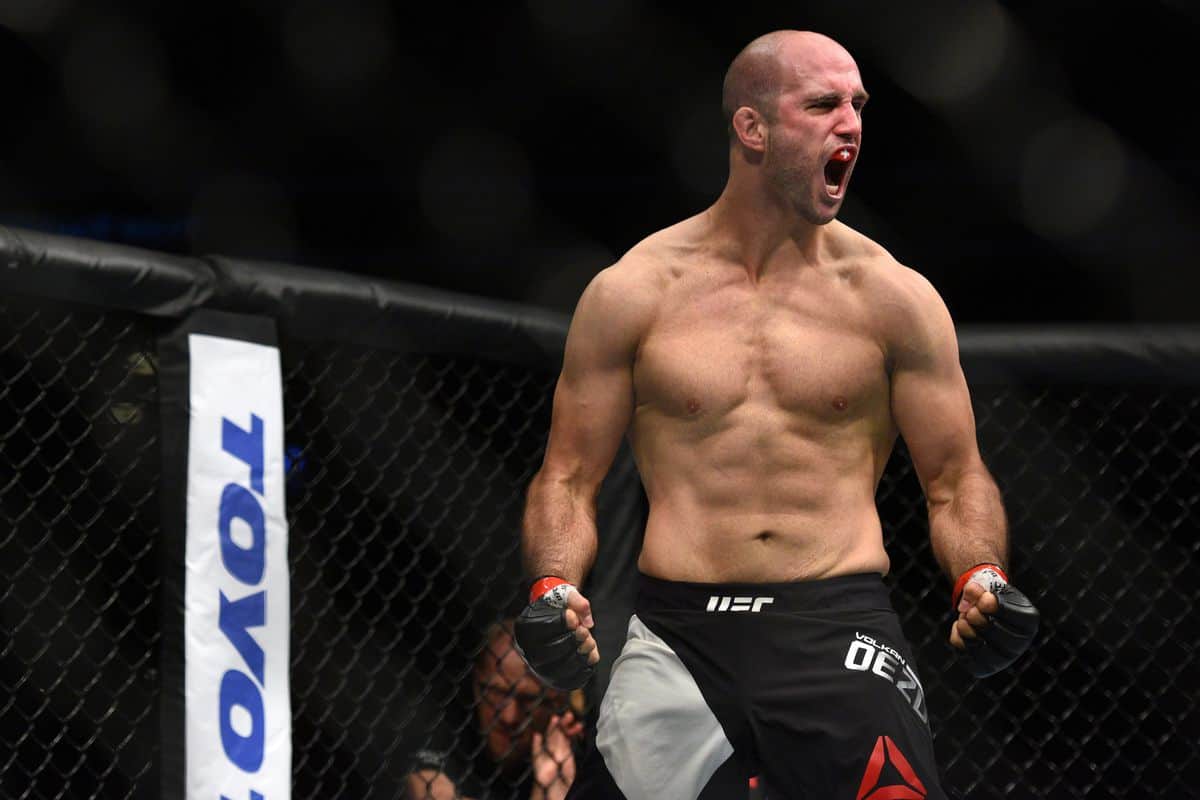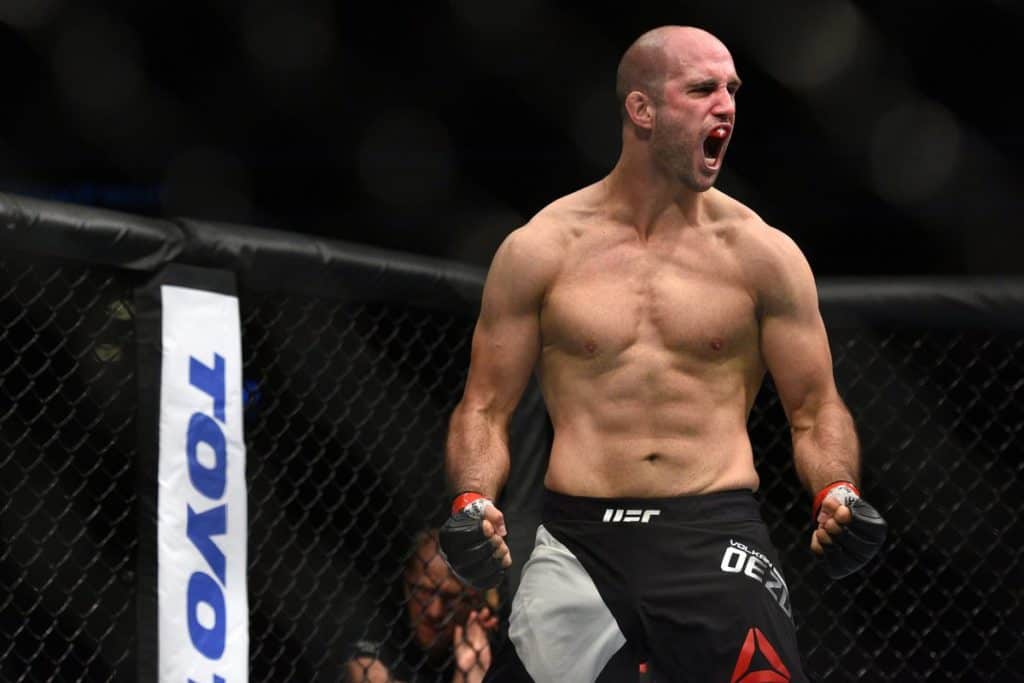 Volkan Oezdemir vs. the winner of Mauricio Rua vs. Ovince Saint Preux 
At the start of this year, Volkan Oezdemir was relatively unknown.
After UFC 214, however, he's a top light heavyweight contender with three consecutive victories. He's finished both of his previous fights in less than a minute, and stopped Jimi Manuwa in just 42 seconds last night.
Due to his name value, Oezdemir likely won't receive the next title shot, but there's not too much else out there for him.
Perhaps the winner of September's rematch between Mauricio "Shogun" Rua and Ovince Saint Preux would make sense as Oezdemir's next opponent.
"No Time" and OSP have already fought, with Oezedmir scoring a split-decision victory over Saint Preux this past February. Considering how he's starched his last two opponents, taking "No Time" to a split decision looks pretty good. If Rua is victorious, a bout between him and Oezdemir would certainly make sense, as it would pair two streaking contenders against each other.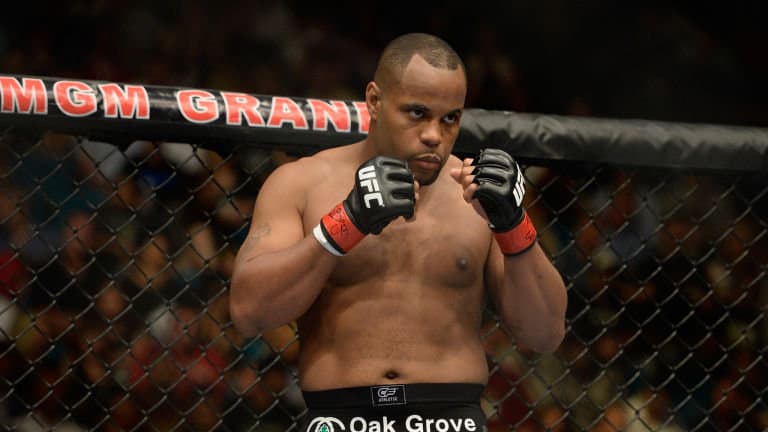 Daniel Cormier vs. Jimi Manuwa
At 38 years of age, it wouldn't be surprising to see Daniel Cormier hanging up his gloves after losing a second bout to Jon Jones, He's accomplished a tremendous amount throughout his career, and there's simply not much left for him to prove.
If he does want to stick around, however, a bout between him and Manuwa would make sense. Both men lost their respective bouts at UFC 214, but both men are still top-tier light heavyweights.
From a stylistic standpoint, the fight would be intriguing as well, as Cormier is more of a wrestler, although his striking has improved leaps and bounds over the years, while Manuwa is more of a striker.
The two have also engaged in a bit of a rivalry over social media in recent months. If Cormier does want to return to the octagon, a match-up with Manuwa would be a clear pick given their already-installed backstory.