With today being Thanksgiving, we take a look to the future with five fights we should be thankful for – and that need to happen – in 2019.
In 2018, "The Notorious" Conor McGregor made his return to the Octagon, Jon "Bones" Jones is tentatively back, and there are rumblings that Georges St-Pierre wants to fight Khabib Nurmagomedov. Life has been good for MMA fans lately, and it could get even better in 2019.
It's one thing to have high-profile fighters on your roster, and it's another thing altogether to book the big-time fights the fans want to see. To be fair, the UFC matchmakers are some of the best in the business. And more times than not they get it right.
That being said, there are times when you are left scratching your head wondering how some fights get made. Daniel Cormier's recent title defense over Derrick Lewis comes to mind. Regardless, we take a look at five fights that need to happen in 2019. The list starts here, enjoy.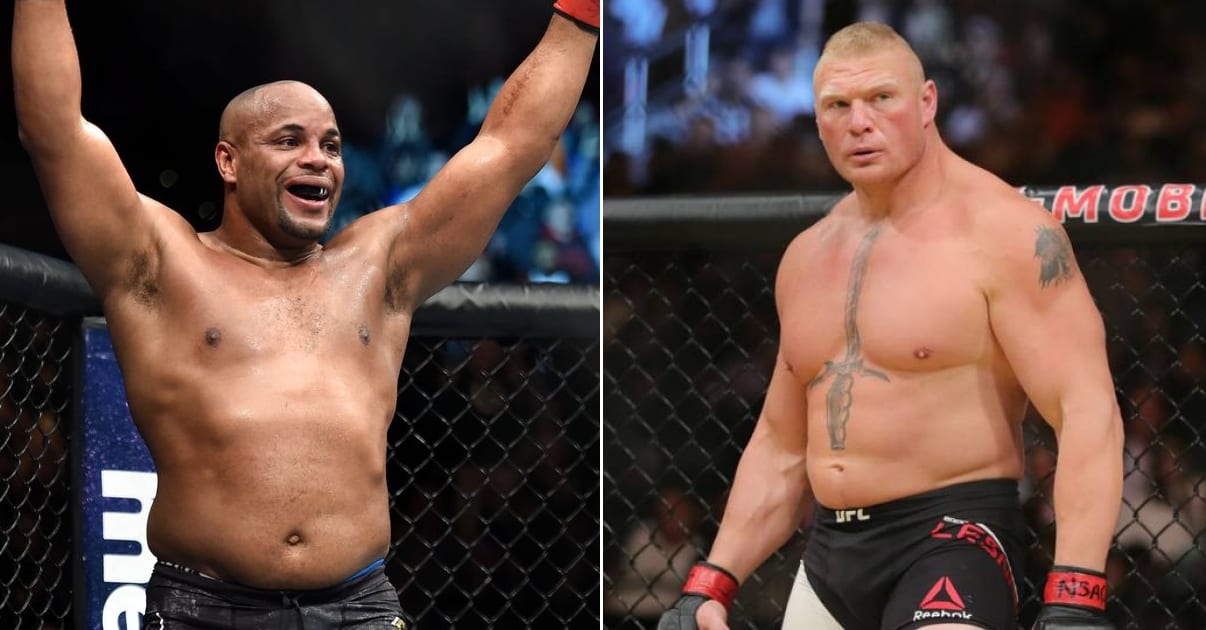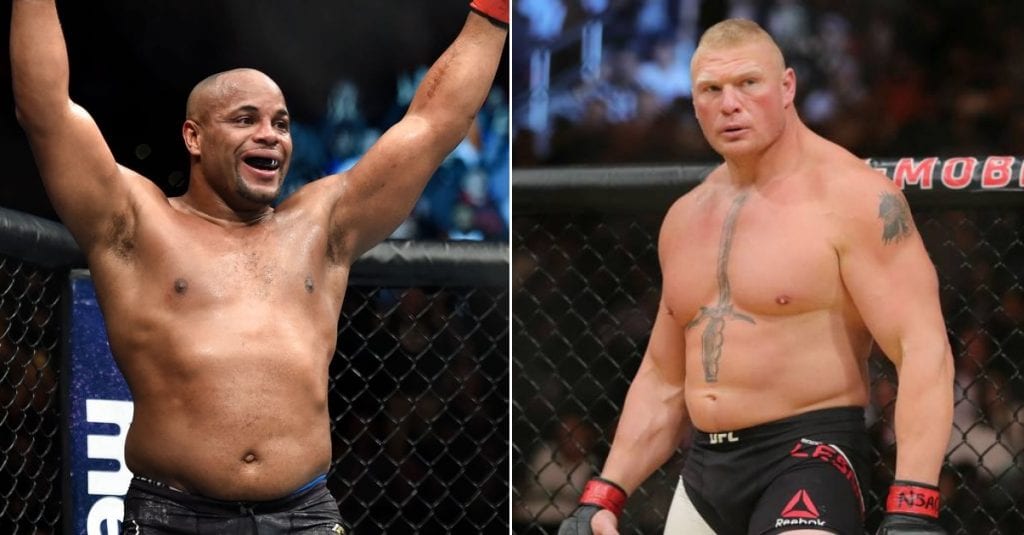 "DC" vs. Brock Lesnar
This is one of those fights I never knew I wanted to see until I did.
If Cormier does only have one fight left will it be the big payday he deserves in Lesnar? It looks that way, but in this crazy sport, you never know.
From a competitive standpoint, Lesnar probably doesn't deserve an immediate title shot upon his return to the Octagon. He is 0-2 (1 NC) in his last three fights and hasn't officially won a fight since 2010. Yes, since 2010 against Shane Carwin at UFC 116. Let that sink in.
Either way, I still believe this fight needs to happen in 2019. And with Dana White recently coming out and saying he hopes "DC" postpones retirement, this may not be the last fight Cormier finds himself in the new year.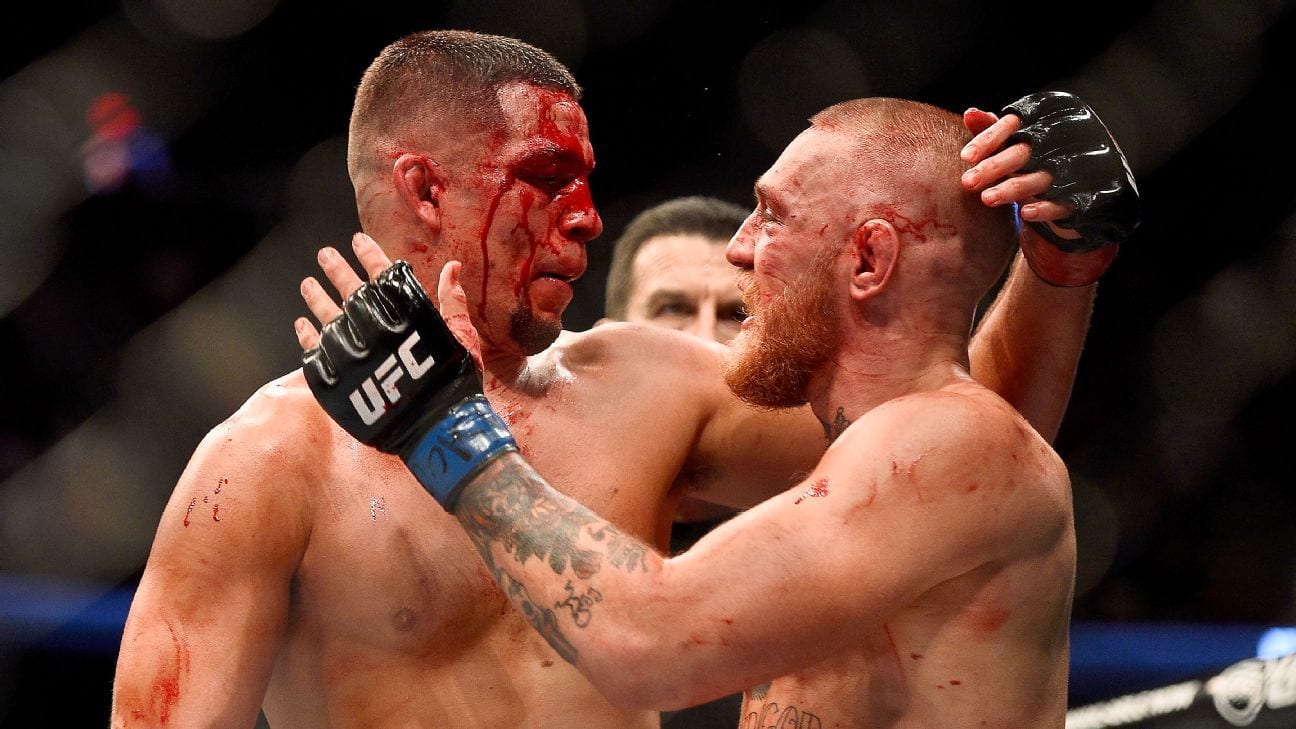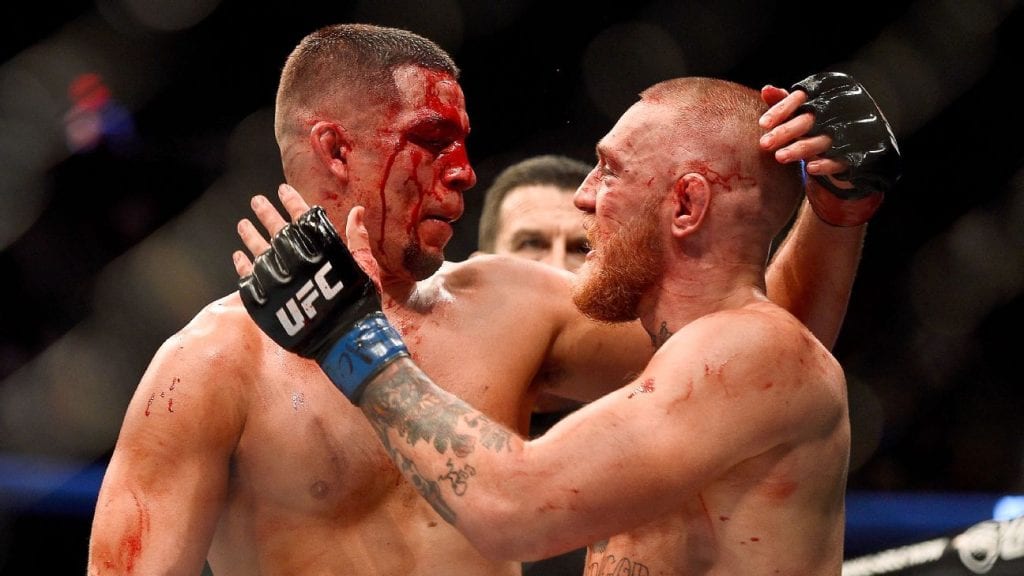 Conor McGregor vs. Nate Diaz III
I can't think of a more anticipated trilogy bout than Conor McGregor vs Nate Diaz III.
Their first two fights were instant classics and there is little doubt that a third and final bout would be epic. A McGregor/Diaz rubber match feels necessary for these fighters and their legacies. Not to mention its one of the most profitable fights the UFC can book come the new year.
Diaz is still in MMA limbo as he was set to face Dustin Poirier at UFC 230 but the fight fell through as Poirier withdrew from the contest due to an injury.
As for McGregor, the Diaz trilogy fight could be the perfect fight to take as the new year is ushered in. Besides padding the bank account, a win over Diaz could be exactly what the doctor ordered for the Irishman.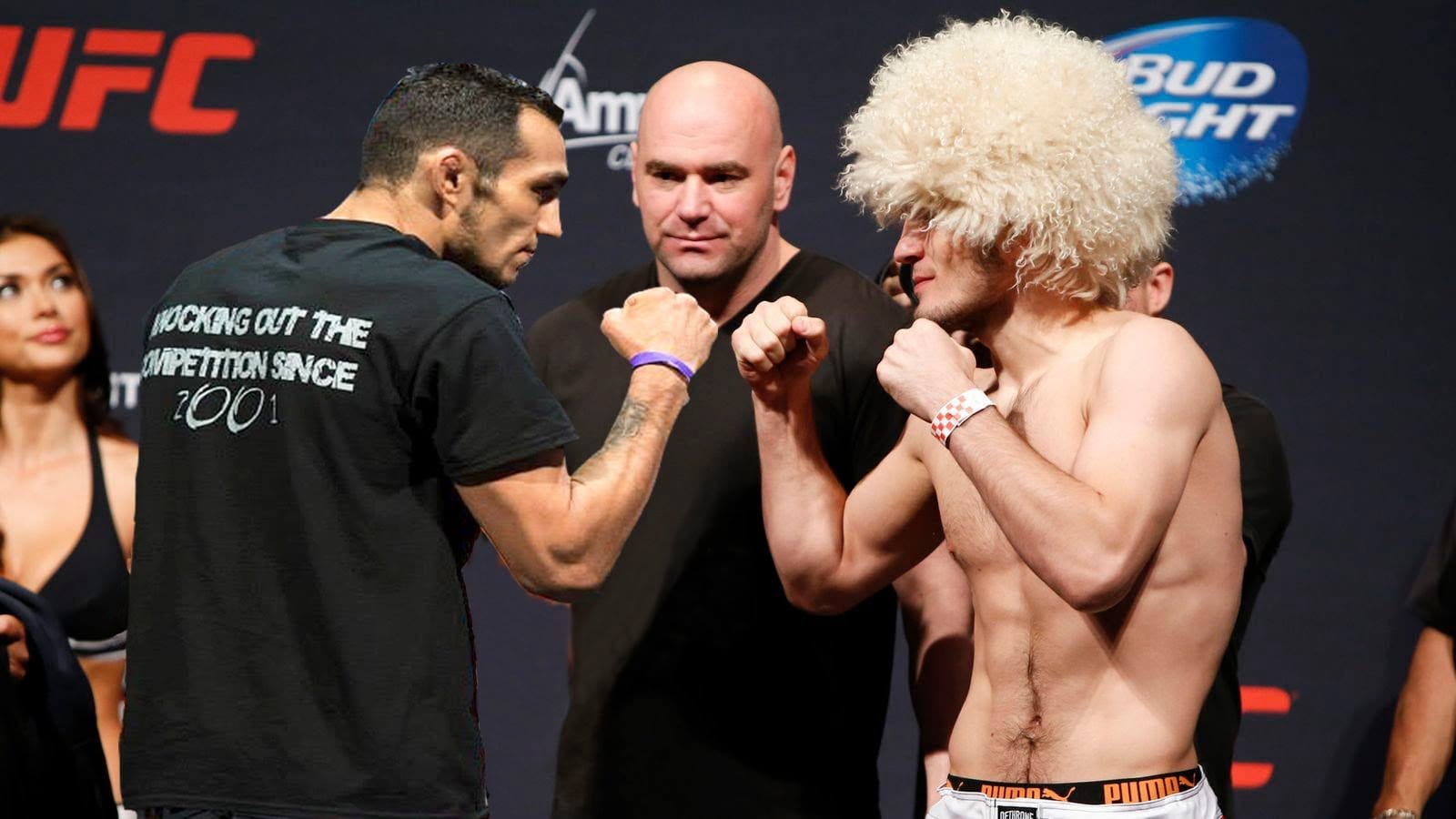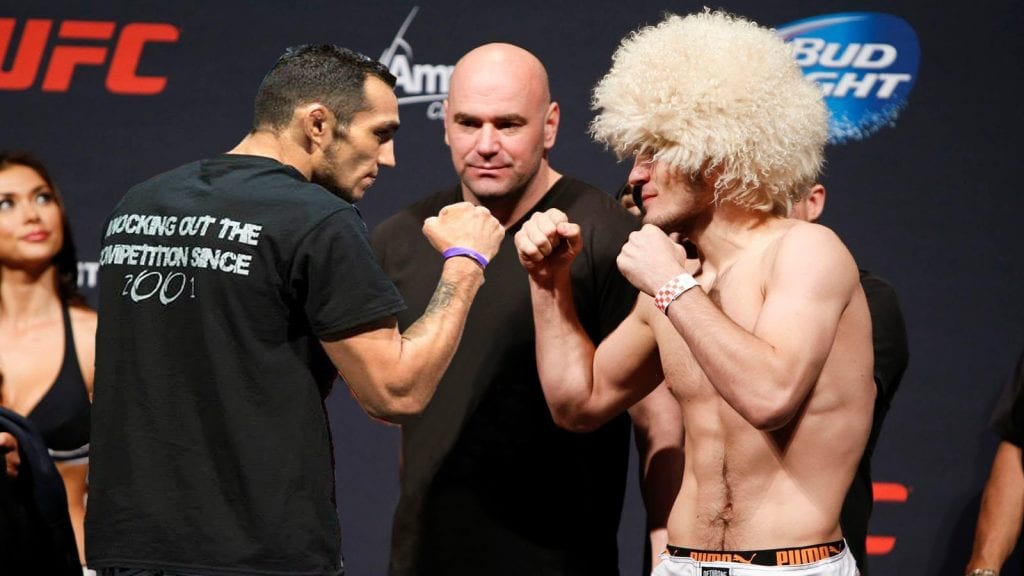 Tony Ferguson vs. Khabib Nurmagomedov
If there is one lightweight fight that needs to happen in 2019, it/s Khabib vs. Ferguson.
I'll be the first person to admit, it seems this fight is cursed. Matchmakers have tried booking this fight a staggering four times in the past. However, fate had other ideas.
But there has never been a more clear-cut No. 1 contender than Ferguson. After all, he was stripped of his interim lightweight title and returned to beat Anthony Pettis in a war at UFC 229.
Khabib, on the other hand, is coming off his most impressive beatdown of Conor McGregor. The unbeaten 30-year-old has threatened retirement as of late, but it's unlikely someone with Khabib's competitive drive could walk away from a challenge like Ferguson.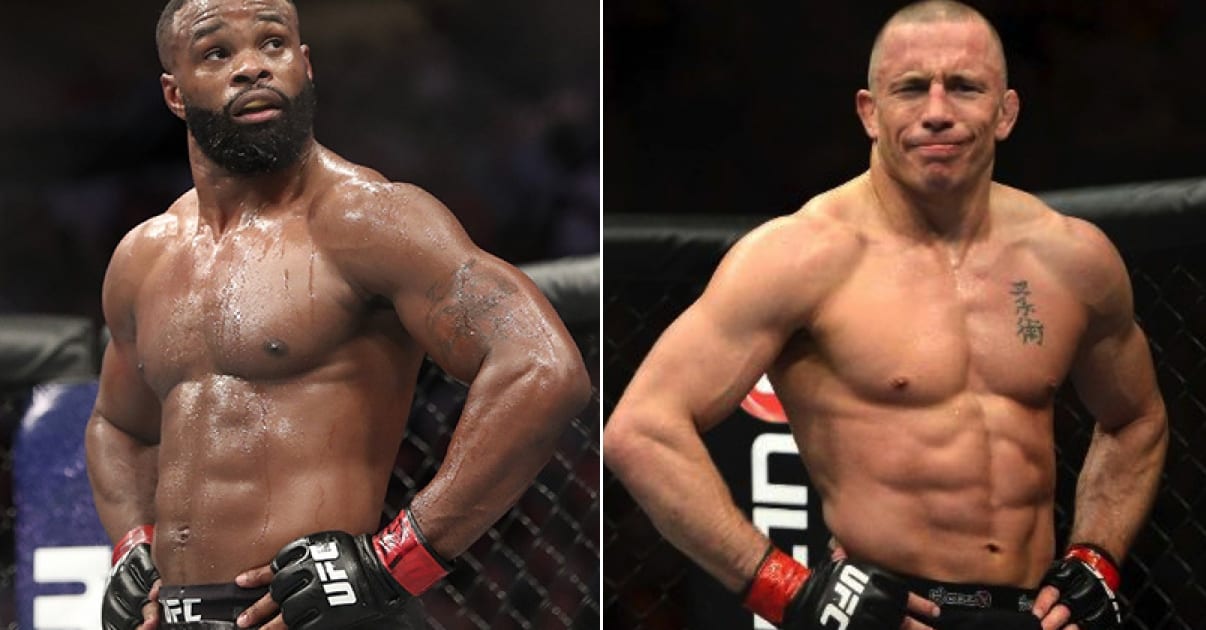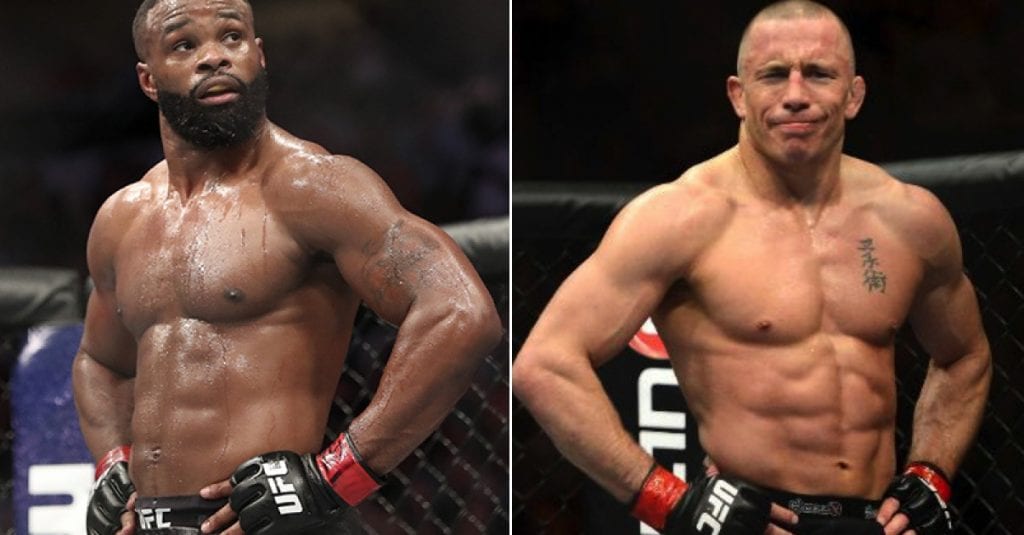 Tyron Woodley vs. Georges St-Pierre
In the era of the superfight, you would be hard-pressed to book a better welterweight fight than Woodley vs. GSP for the title.
The UFC could recognize the winner of this fight as the greatest 170-pound fighter of all time. That claim would be legitimate.
As it stands now, Woodley is not scheduled for his next title defense. However, he is not without his share of suitors. Woodley is unbeaten in his last seven fights and has defended his title four times.
St-Pierre is considered the greatest welterweight of all-time, and rightfully so. He defended the 170-pound title a ridiculous nine times and came out of retirement in 2017 to beat Michael Bisping for the middleweight strap.
It remains to be seen if GSP could be lured out of semi-retirement to fight Tyron Woodley in a potential legacy fight.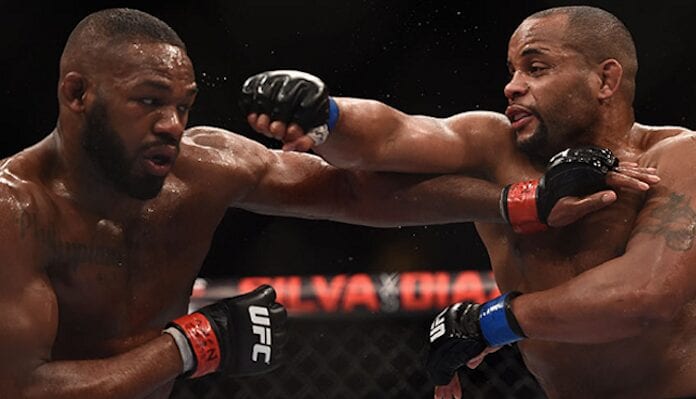 Jon Jones vs/ Daniel Cormier III
Cormier is the only fighter to make this list twice and he does so in a trilogy bout with Jon Jones, albeit with a 'big' twist.
Jones is cleared to return to the Octagon and he will tentatively do so at UFC 232 when he faces Alexander Gustafsson for the second time. But it's a third fight with "DC" that fans are clamoring for.
"Bones" is up 2-0 on Cormier. However, we all know the circumstances. That was in the light heavyweight division. Their third fight should be to settle the score once and for all in the heavyweight division.
There is our five fights we will be thankful for in the new year. Which ones are you looking forward to most?
Happy Thanksgiving from LowKickMMA!