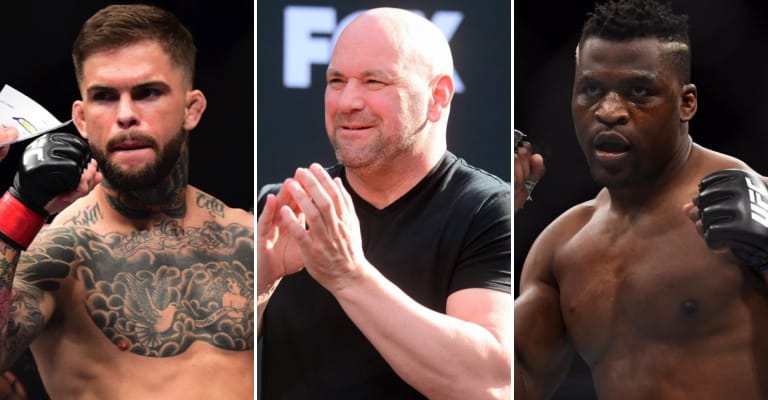 It's no secret that the UFC has had a lackluster 2017 thus far.
The promotion is set to end the year off strong, but the writing is on the wall that as a whole, 2017 will not even come close to living up to the UFC's banner year that was 2016.
The subpar numbers can be attributed to many reasons, but a lack of bankable pay-per-view (PPV) stars is certainly a big one of them.
After suffering back-to-back losses, it's unlikely that former women's bantamweight champion Ronda Rousey ever fights again. Conor McGregor has assured fans that he'll be returning to MMA after losing to Floyd Mayweather in a boxing match this past August, but it's unclear when exactly he'll return, and how much longer he'll stick around MMA after he does.
Former PPV star Georges St-Pierre is scheduled to make his return in just a few weeks after a four-year hiatus, but it remains to be seen if GSP can resonate with the PPV audiences of today, and even after his return, his future is unclear as well as he's said he would retire for good with a loss.
Clearly, the UFC is in need of more big names and more attractions. Let's take a look at five fighters the promotion should be grooming as their next big star: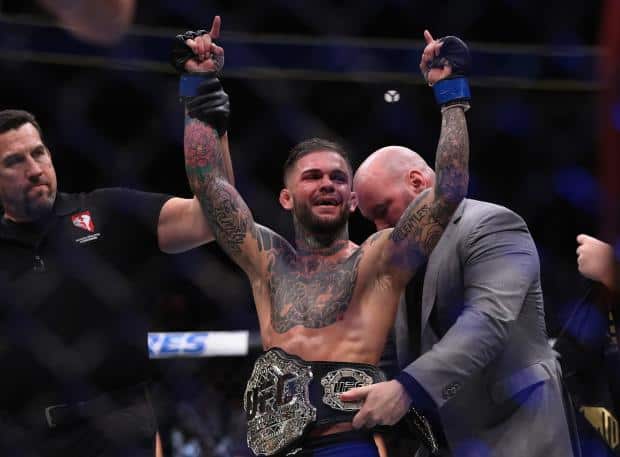 Cody Garbrandt
Recently speaking on this exact topic of discussion, Dana White had the following to say:
"Our most bankable (future) star?" White said on an episode of the Dan Le Batard Show on ESPN. "November 4 at Madison Square Garden, this kid who's the world champion, he's gonna fight. His name is Cody No Love. Very marketable guy. I think Cody No Love could be the next big star."
The UFC boss could certainly be on to something here.
Garbrandt, a staple of Urijah Faber's Team Alpha Male, is one of the most exciting young fighters in the sport. At just 26 years of age, "No Love" has amassed a perfect 11-0 record. He most recently scored a career-defining victory at last December's UFC 207, dominating the legendary Dominick Cruz to become the undisputed bantamweight champion.
Garbrandt's power is unparalleled at 135 pounds, as nine of his 11 career victories have come by way of knockout. His fighting style is entertaining, and he speaks well when given a microphone.
If he can get by bitter rival TJ Dillashaw at UFC 217 and keep racking up victories, the UFC could have a star on its hands. It'll be up to the promotion to promote him correctly, something they've been accused of not being able to do as they've focused mainly on McGregor as of late.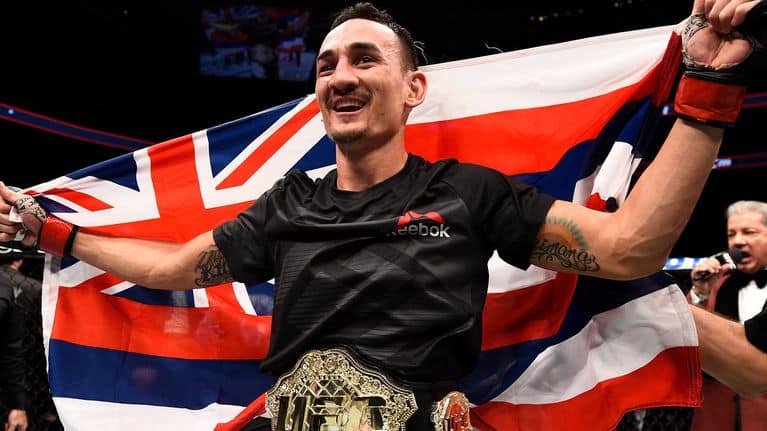 Max Holloway
Like Garbrandt, 25-year-old Max Holloway is a young champion with a ton of a potential riding an incredible winning streak.
Since dropping a decision loss to McGregor in 2013, "Blessed" has won 11 consecutive fights, most recently stopping longtime champ Jose Aldo at UFC 212 last June to become the 145-pound champion. He's currently set to defend his title for the first time against former lightweight champion Frankie Edgar at UFC 218 this December.
Throughout his winning streak, Holloway has transformed into an elite-level fighter. He's proven himself as a finisher as well, as eight of his last 11 victories have come by way of stoppage. At times, Aldo had been criticized for not going for the finish.
This cannot be said about Holloway.
Also, McGregor has been criticized for at times avoiding top contenders. In that regard, Holloway seems to be willing to take on all comers.
All of these factors combined with the fact that he has the love of his native Hawaii behind him make Holloway one fighter the UFC should seriously consider putting more focus into.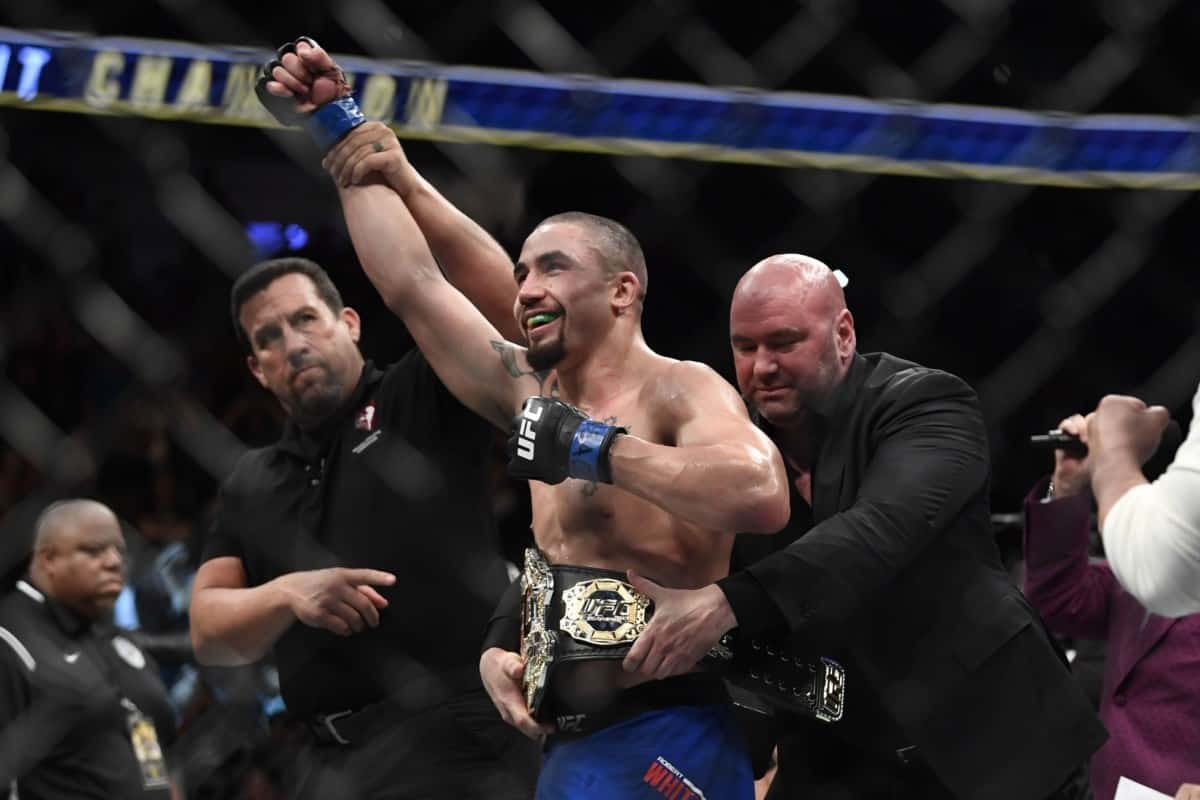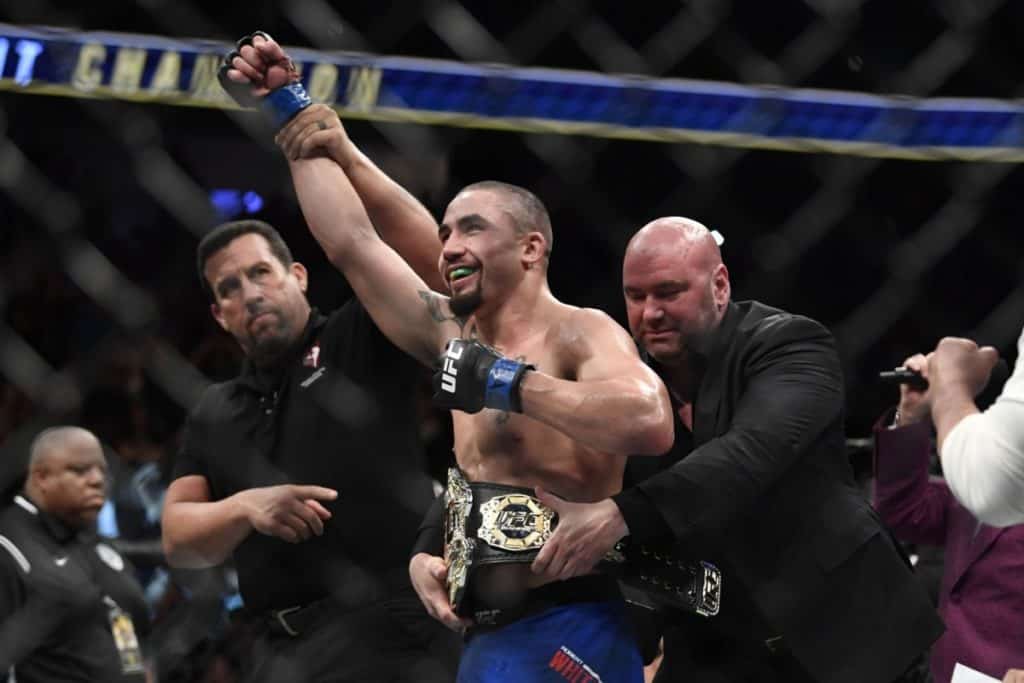 Robert Whittaker
In the crowded and somewhat stagnant middleweight division, 26-year-old Robert Whittaker has emerged as one of the very best 185-pound combatants in the world.
Riding an eight-fight winning streak that includes four finishes, Whittaker most recently scored a decision victory over the brutalizing Yoel Romero at UFC 213 this past July to become the division's interim champion. If it wasn't for an injury suffered in the bout, Whittaker, instead of Georges St-Pierre, could very well be challenging undisputed champion Michael Bisping at UFC 217 on Nov. 4.
Either way, despite the fact that both Bisping's and St. Pierre's futures after UFC 217 are unclear, someone will have to unify the titles with Whittaker sometime next year. If not, the "Reaper" could find himself promoted to undisputed champion.
He's a well-rounded fighter and exciting one to watch, and if he continues to take out the best that middleweight has to offer, Whittaker could emerge as a star in a sport in desperate need of them.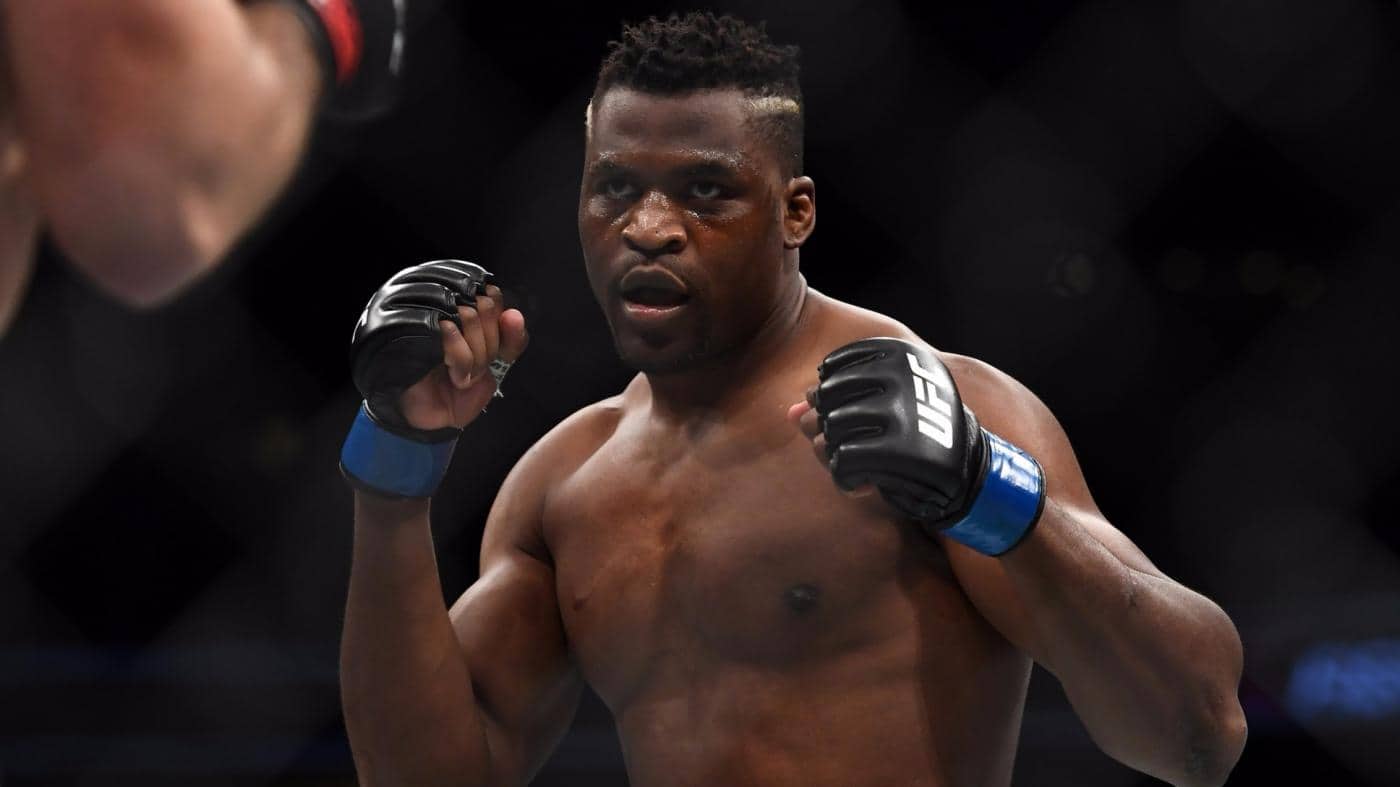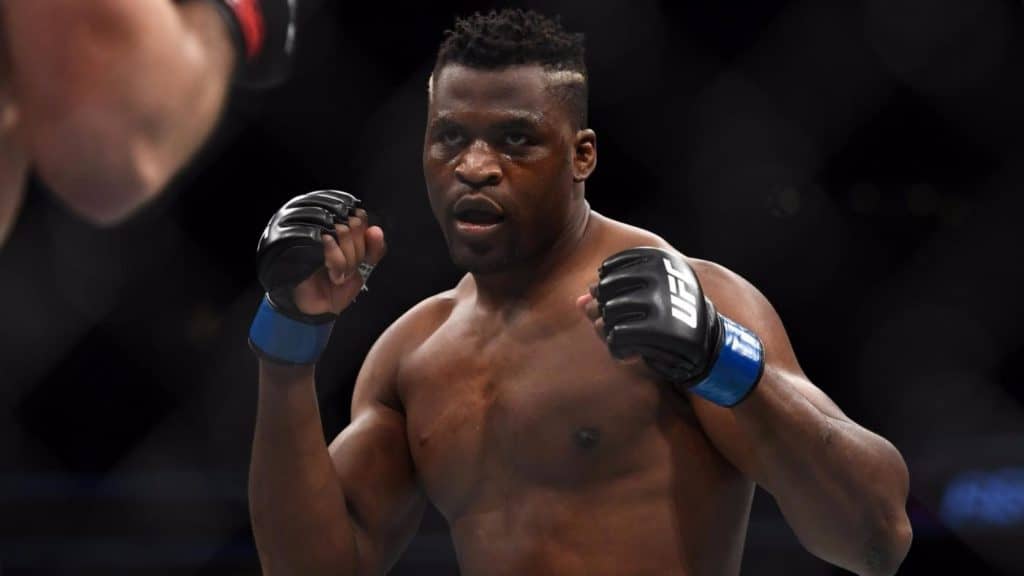 Francis Ngannou
Heavyweight champion Stipe Miocic has been nothing short of dominant in recent memory, but for one reason or another, that dominance hasn't transitioned into Miocic becoming a bonafide star.
Rising heavyweight contender Francis Ngannou, however, could very well be the UFC's next big thing. The 31-year-old Cameroonian-French fighter holds a 10-1 professional record while holding a perfect 5-0 UFC record. He's finished all five of his UFC fights, most recently destroying former champion Andrei Arlovski with a brutal first-round knockout this past January.
Now set to take on Alistair Overeem at UFC 218 in December, "The Predator" is likely one win away from securing a title shot. With a freakish physique and a fighting style based primarily on stopping his opponents, Ngannou is appealing in many ways. If he ends up with the heavyweight title strapped around his waist, that will only add to his potential star power.
The UFC will want to keep an eye on Ngannou, because fighters with the kind of freakishly devastting power that he displays don't come along often – if at all.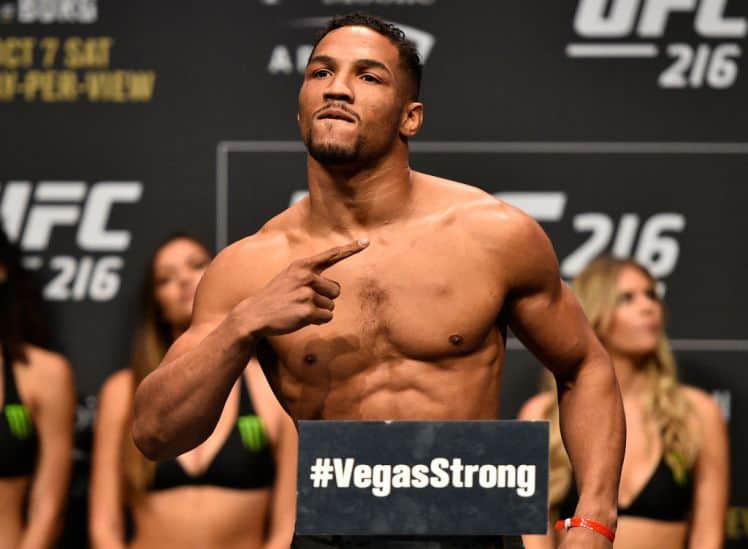 Kevin Lee
Although he came up short in his bid for the interim lightweight title against Tony Ferguson at UFC 216 last weekend, Lee's future is still very bright.
When the fight was booked, many felt as if the 25-year-old Lee wasn't ready for a fighter like Ferguson, but he proved that he was. "The Motown Phenom" has consistently improved over the years, and by competing against "El Cucuy," he proved that he deserves to be discussed amongst the top fighters.
Aside from his talent inside the cage, Lee is also a natural on the mic. His brash and outspoken personality make for must-see TV, and his outlandish style makes him all the more appealing. A move up to welterweight might be necessary, but one thing is certain, and that's the fact that Lee has all the makings of a legitimate star.
If promoted correctly, "The Motown Phenom" may very well turn out to be one of the biggest names in the sport for years to come.
Which rising stars do you want to see promoted more in a transitional era for the UFC? Are there any names you feel should have made this list?