After a long and entertaining build up, fight day is finally upon us here at LowKickMMA as UFC 202 is set to take place this evening (August 20, 2016) live on pay-per-view (PPV) from the T-Mobile Arena in Las Vegas, Nevada. The main event will feature a highly-anticipated grudge match between bitter rivals Nate Diaz and Conor McGregor.
McGregor, the reigning featherweight champion, has been obsessed with getting revenge on Diaz, who submitted the Irishman at March 2016's UFC 196, and he will get the opportunity to do just that when the Octagon door closes this evening in 'Sin City'.
Let's take a look at five crucial keys to victory for McGregor: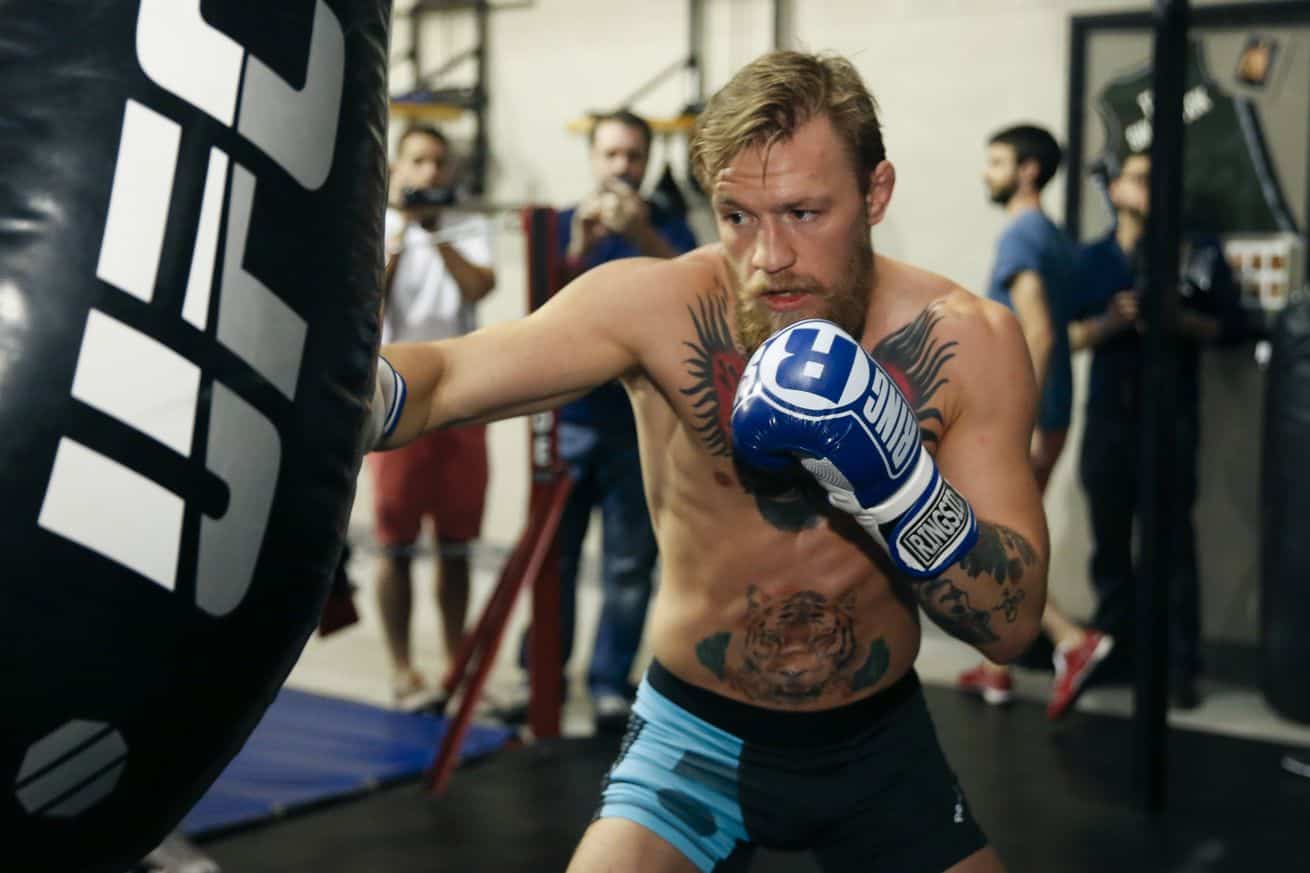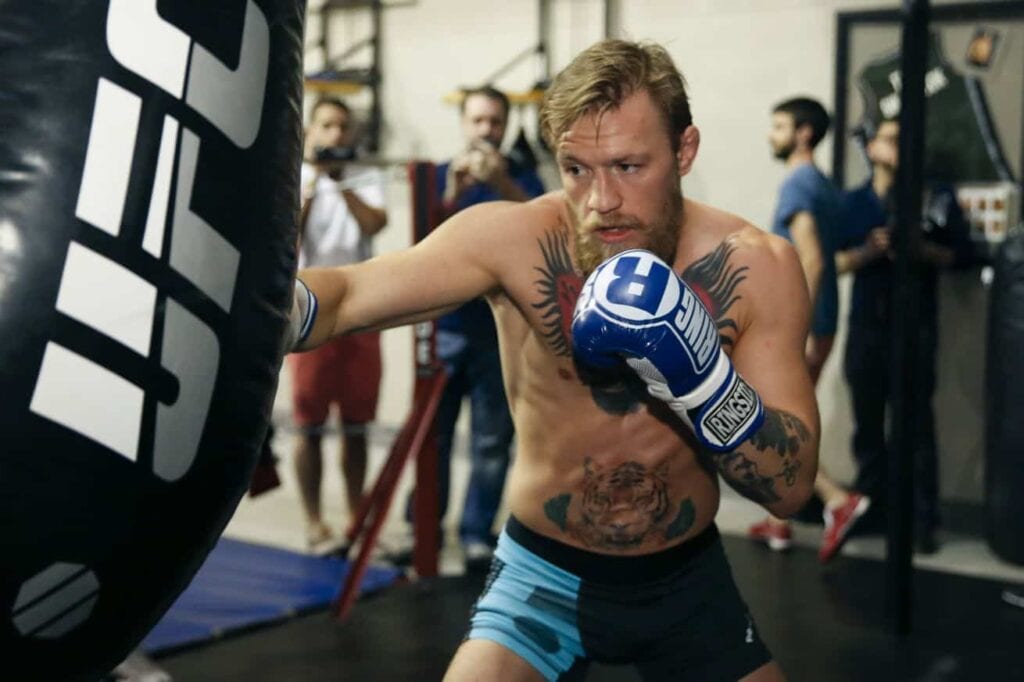 Throw More Combinations
McGregor's seven-fight win streak at 145-pounds was highlighted by the use of his brutal left hand, as he scored six stoppage victories prior to meeting Diaz. Diaz, however, isn't a featherweight, and he is , without question, the bigger man in this rivalry. Not only is he larger in size, but his durability is second to none, as he possesses a granite chin. With that being said, McGregor found himself in trouble in the first bout when he loaded up on his punches and attempted to put Diaz away early. In doing so, the Irishman only depleted his gas tank.
In the rematch, the "Notorious" one will have to throw more combinations to be successful. He'll have to pick apart Diaz over the course of the fight while conserving his energy as well.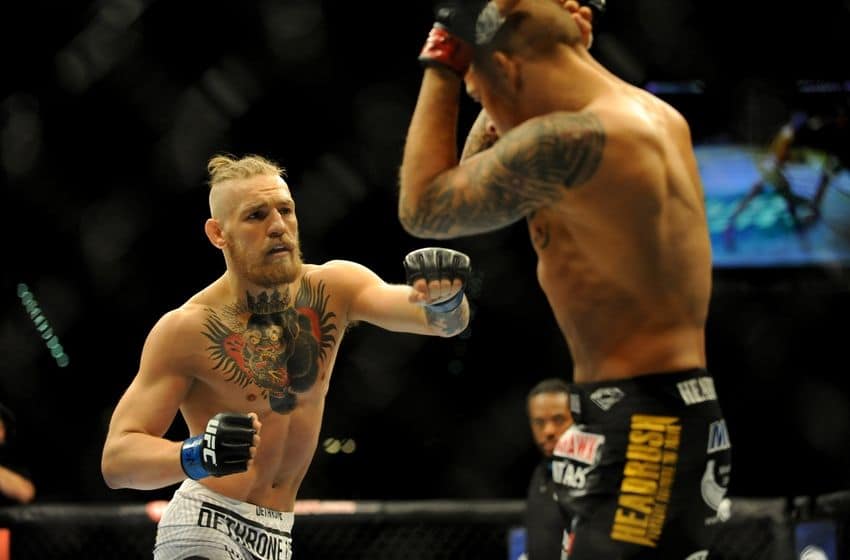 Establish The Jab
Not only was McGregor constantly looking for the knockout in the first bout, but he was also too dependent on his left hand. Diaz, despite typically eating a lot of shots, is a very technically sound boxer, and his defense is usually on point. Because of that, McGregor will have to mix it up and that begins with establishing the jab. The "Notorious" one should look to find his range, and begin peppering Diaz with his jab before throwing the left hand behind it to hopefully catch the Stockton native. If McGregor once again attempts to lead with his left, Diaz will likely see it coming and swat it away.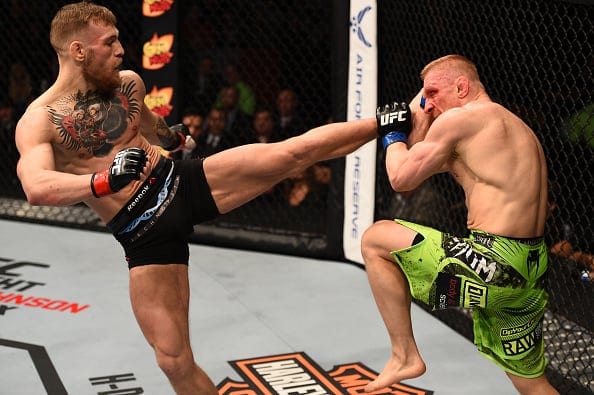 Throw More Leg Kicks
Both Nate and Nick Diaz have always fought with a somewhat wide stance with most of their weight on their front foot. Because of this, the Diaz brothers have always been susceptible to leg kicks, and we have seen Nate have issues in the past when his lead leg was attacked. McGregor happens to be a very strong kicker, and he should look to batter Diaz's leg. In doing so, the "Notorious" one could hinder the movement of Diaz while also slowing him down as the fight drags on. If McGregor can indeed chip away at Diaz from the ground up, other striking opportunities may very well present themselves.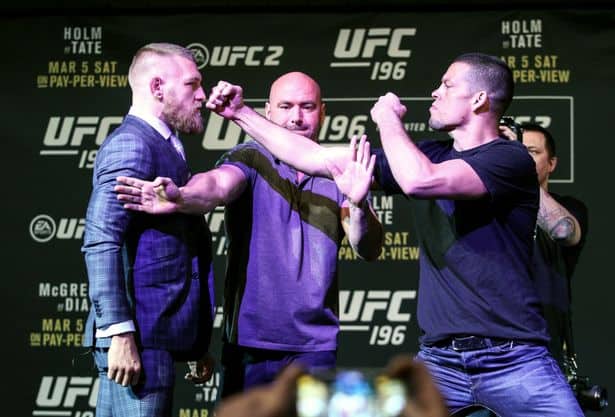 Get Inside
When fighting at featherweight, McGregor is almost always the larger, taller, and longer fighter. Against Diaz, however, he is at a disadvantage when it comes to height and reach. Because of that, the Irishman will need to get inside on the Stockton native and look to land often. On the contrary, McGregor will have to be careful in doing so, as he likely doesn't want to engage in a clinch battle with the larger Diaz, but he will need to stick and move and explode inside in order to tag the Stockton Bad Boy.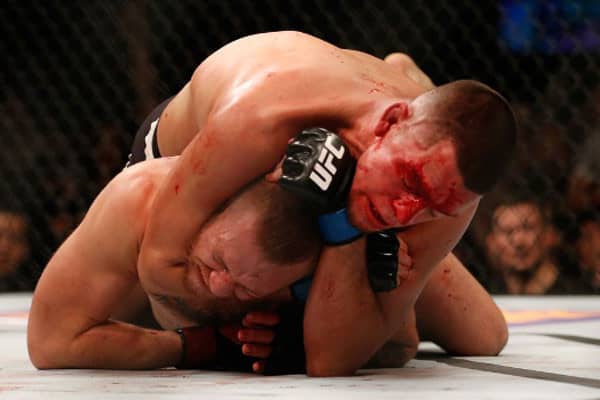 Avoid The Takedown
Aside from making sure his striking is well versed and on point, McGregor should look to avoid the takedown at all costs. Despite saying that he 'dominated' Diaz on the ground at UFC 196 prior to falling into a rear-naked-choke, McGregor is at a significant disadvantage when it comes to the grappling department. Diaz is a longtime Brazilian Jiu-jitsu black belt and his submission game is simply world class. In fact, 12 of Diaz's 19 career victories have come by way of submission. If the fight ends up on the canvas, I just don't see McGregor having much success, and he could potentially end up in the same position he did last time.