Five Biggest Takeaways From UFC on FOX 23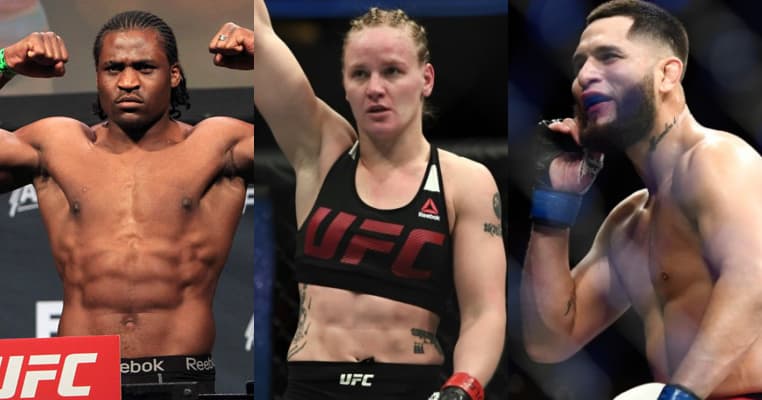 UFC on FOX 23 took place last night (Jan. 28, 2017) from the Pepsi Center in Denver, Colorado and it ended up producing an exciting night of fights.
The main event featured a pivotal bantamweight bout between Valentina Shevchenko and Julianna Pena, while the co-main event played host to a welterweight bout between Donald "Cowboy" Cerrone and Jorge Masvidal.
Earlier this week, I wrote on how I expected this card to hold major implications, and it certainly exceeded expectations.
Let's take a look at the five biggest takeaways from UFC on FOX 23: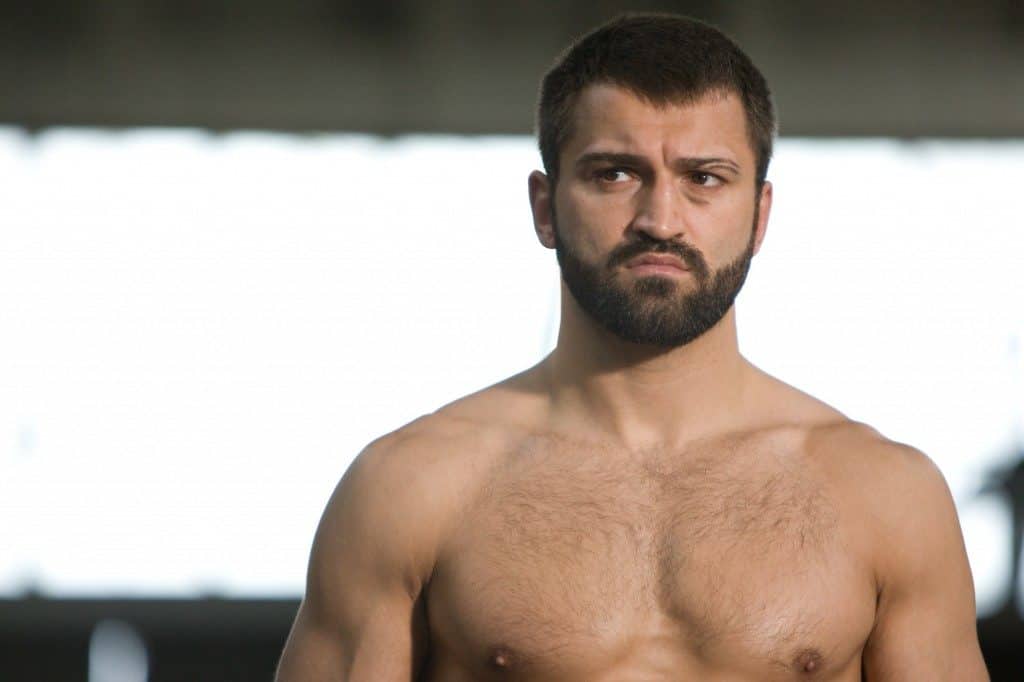 Andrei Arlovski Should Consider Retirement
Former UFC heavyweight champion Andrei "Pitbull" Arlovski experienced a resurgence during 2014 and 2015, but he has since lost four straight with all four losses coming by way of stoppage.
During 2016, Arlovski was stopped via strikes by Stipe Miocic and Alistair Overeem, and submitted by Josh Barnett. His downward spiral unfortunately continued last night, as he was knocked out by Francis Ngannou in the first round of their main card bout.
At age 37, it's clear that the former champion's best days are behind him, and he's taken a tremendous amount of damage during his career. The "Pitbull" has had trouble succeeding against the division's elite in recent memory, and it may be time for him to consider retirement to avoid suffering more unecessary damage.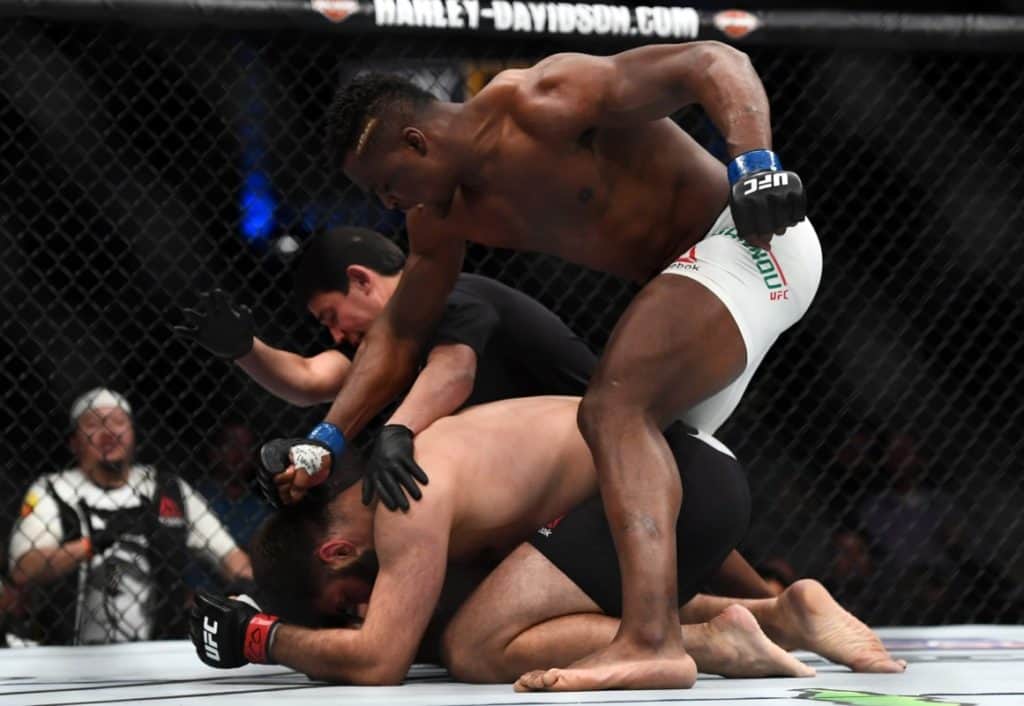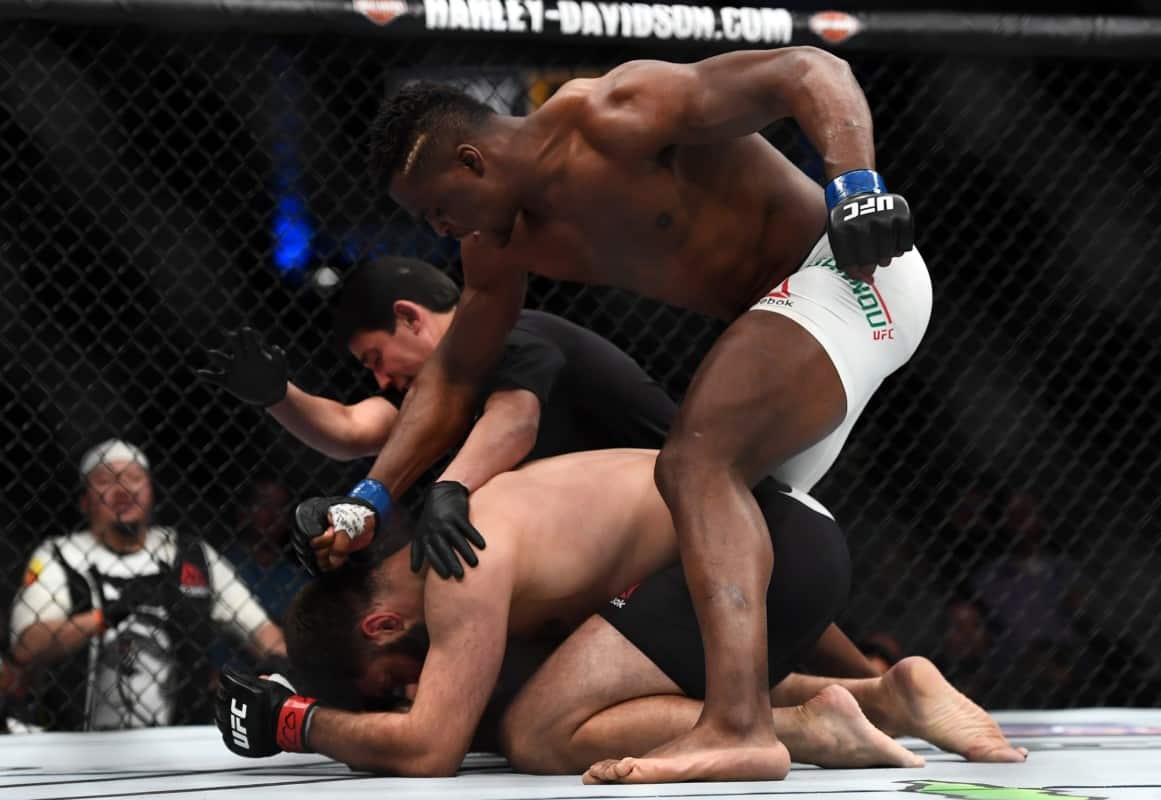 Francis Ngannou Could Be The Future Heavyweight Champ
No. 10-ranked heavyweight Francis Ngannou was labeled as a rising prospect heading into UFC on FOX 23, as he had won four straight UFC fights over the likes of Luis Henrique, Curtis Blaydes, Bojan Mihajlovic and Anthony Hamilton. All four of those victories had also come by way of stoppage.
After last night, however, Ngannou transformed himself from prospect to legitimate title contender, as he knocked out No. 7-ranked former champion Andrei Arlovski in the very first round of their main card bout. "The Predator" has now scored five straight UFC victories with five straight stoppages over increasingly difficult competition.
Ngannou likely won't receive an immediate title shot, but he has certainly earned a big bout in the division. In fact, he expressed interest in facing off with top contenders Junior Dos Santos, Alistair Overeem and Cain Velasquez after his win.
The French-born fighter clearly has a well-rounded skill set backed by tremendous athleticism and legitimate finishing ability, which could make him a champion in the near future.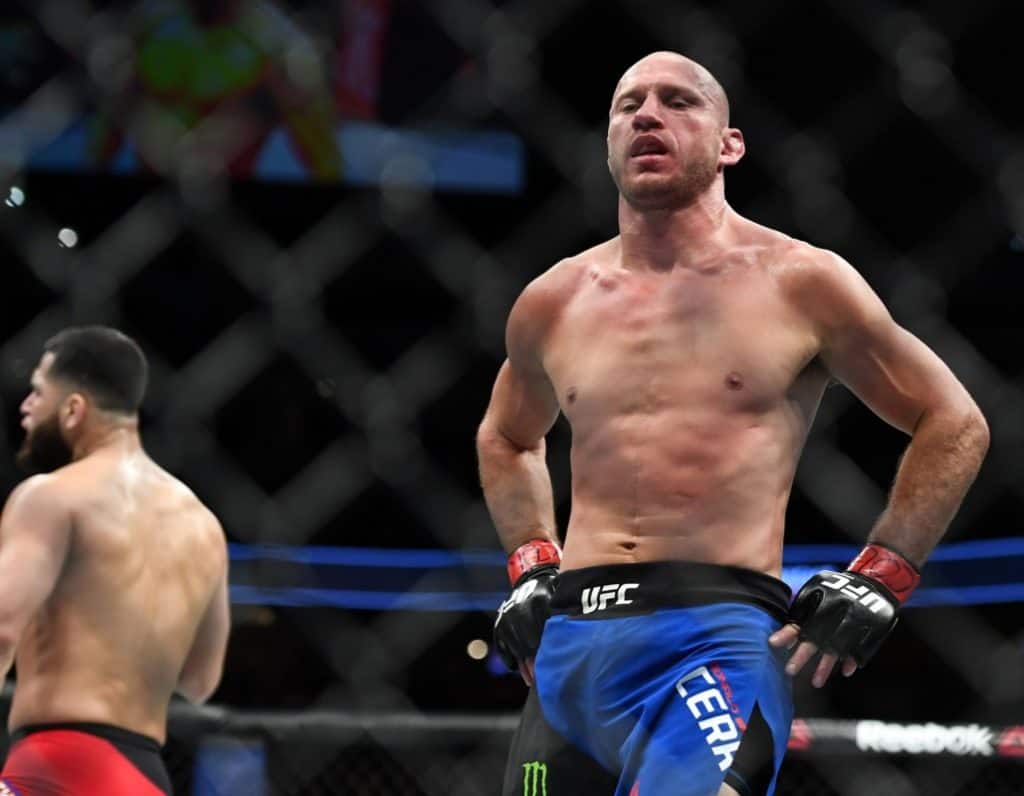 Donald Cerrone May Be A Step Below The Welterweight Elite
No. 5-ranked welterweight contender Donald "Cowboy" Cerrone entered UFC on FOX 23 on a tear, as he had won four straight fights over the likes of Alex Oliveira, Patrick Cote, Rick Story and Matt Brown since moving up to welterweight. All four of those victories had also come by way of stoppage.
Looking stronger, faster and better than ever, Cerrone seemed to be on his way towards a big fight or a title shot in his new division, but he was dominated and stopped early in the second round against No. 12-ranked Jorge Masvidal in their co-main event bout.
Masvidal certainly wasn't a top ranked fighter, but the loss proved that Cerrone may be a step below the welterweight elite at this time. His recent win streak was undoubtedly impressive, but he had yet to face a top five contender, and he may need to polish up his game before a he faces off with a fighter like Demian Maia or Robbie Lawler, who he was briefly scheduled to face at UFC 205.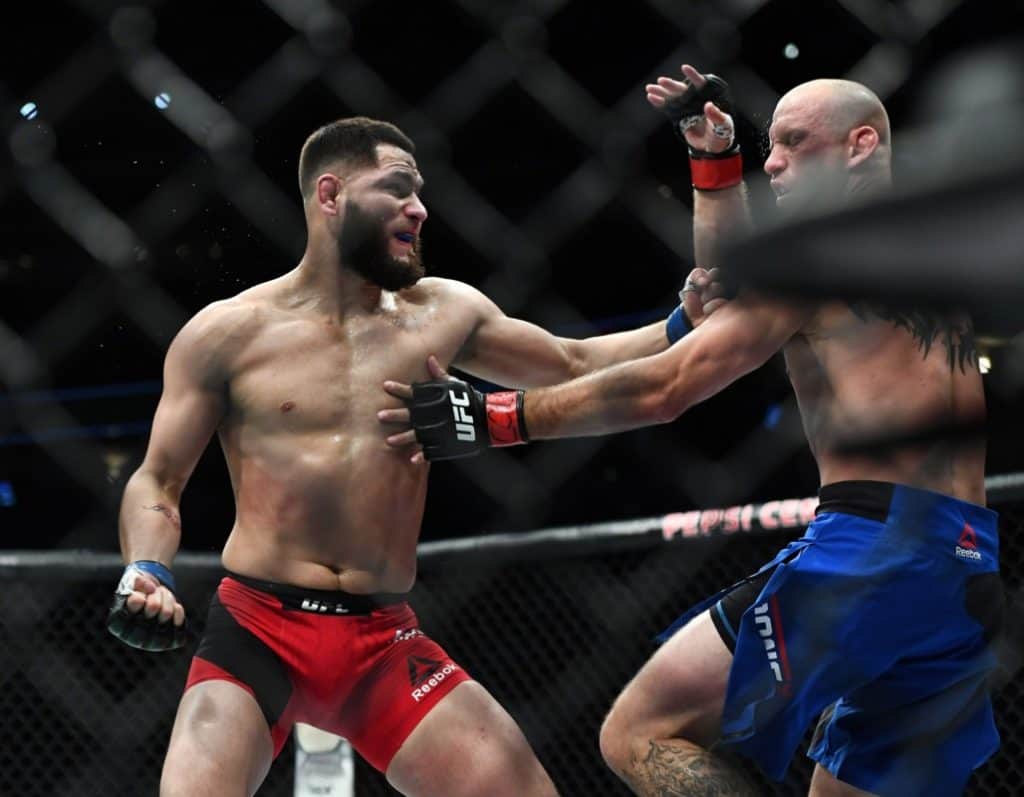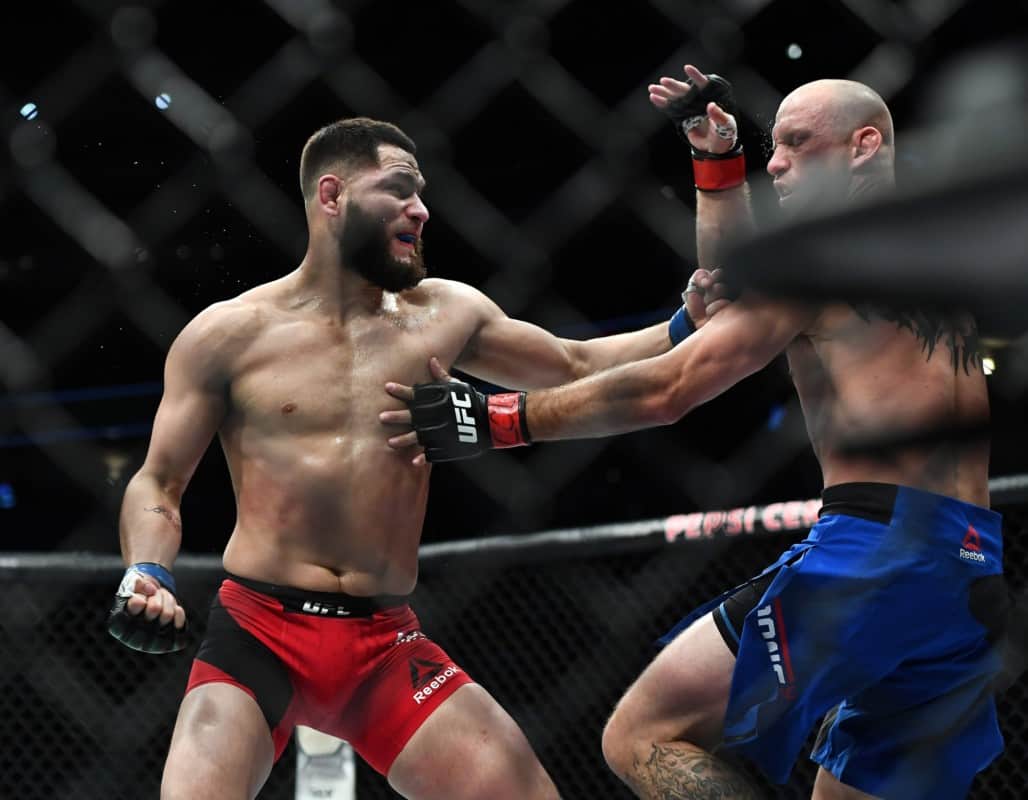 Masvidal Is Finally Fulfilling His Promise
For quite some time now Jorge "Gamebred" Masvidal has been telling anyone that would listen that he's one of the top fighters in the world, and he may finally be hitting his stride at welterweight.
Since moving up from lightweight in 2016, Masvidal has won three straight including a decision over Ross Pearson and a TKO over Jake Ellenberger. The third win in that stretch came over Cerrone last night, as "Gamebred" picked "Cowboy" apart while landing some big shots to earn the stoppage victory in the early moments of the second round.
A win over the No. 5-ranked Cerrone should certainly propel Masvidal up the rankings, and the 32-year-old should be given a blockbuster fight next. Perhaps Masvidal is finally fulfilling his promise and showing the fight world what he's been trying to tell them.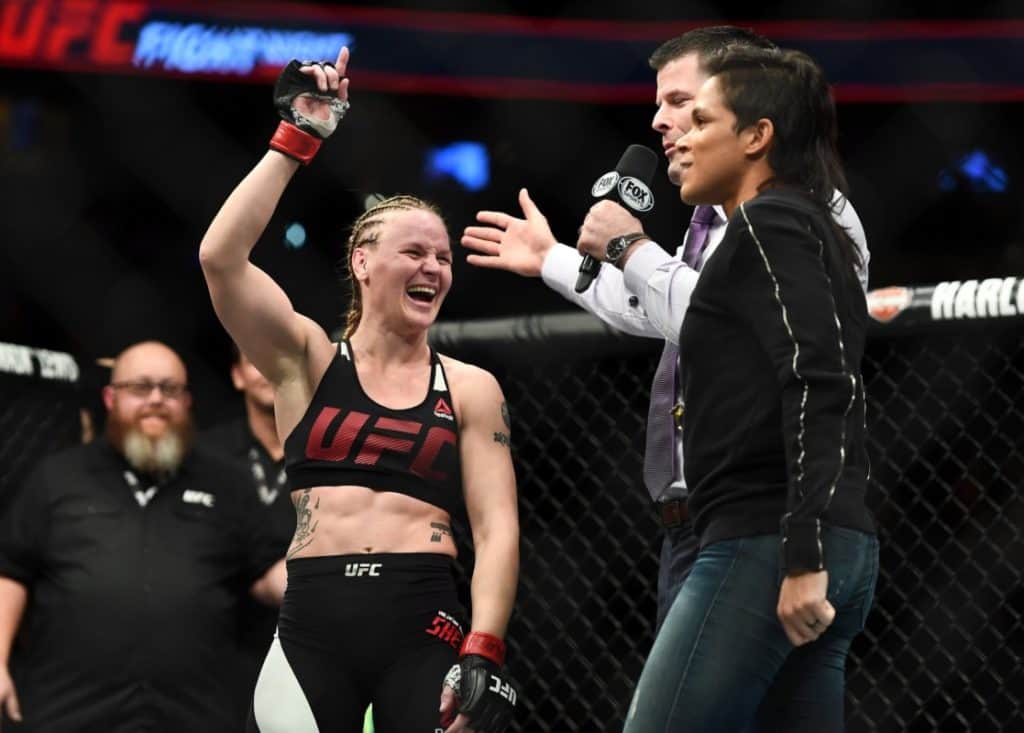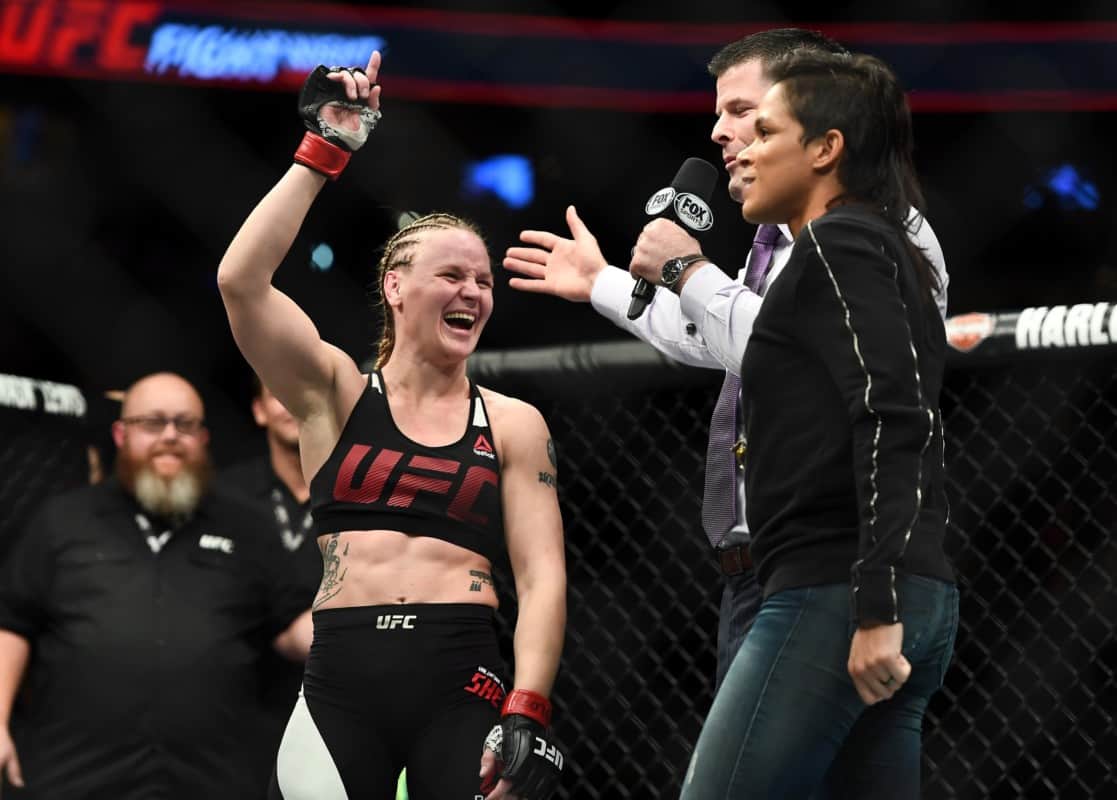 Valentina Shevchenko Should Be The Next Title Challenger
The main event of UFC on FOX 23 featured a crucial bantamweight bout between No. 1-ranked Valentina Shevchenko and No. 2-ranked Julianna Pena.
Pena has been campaigning for a title shot for quite some time now, but it was Shevchenko that made a statement, as she submitted "The Venezuelan Vixen" in the second round of their bout. Shevchenko has now scored back-to-back victories over former champion Holly Holm and Pena, and it's clear that she is deserving of the next shot at champion Amanda Nunes.
There happens to be a back story as well, as Nunes and Shevchenko have met before when Nunes scored a decision victory over "Bullet" at UFC 196 last March. Since then, the Brazilian champion has destroyed Miesha Tate and Ronda Rousey to establish herself as a legitimate champion.
After UFC on FOX 23, it's clear that Nunes vs. Shevchenko II is the fight to make.