The UFC's second-ever event in Winnipeg delivered on all fronts, much more so than UFC 161, which was the first card held in the Canadian city.
From stunning upset knockouts to barnburners, Saturday night was everything a fight fan could ask for.
Let's take a look at what we're left with on Sunday:
5. Josh Emmett Is A FW Contender – But Can He Make Weight?
Josh Emmett earned a career-defining knockout over perennial featherweight contender Ricardo Lamas in the nights co-main event but failed to make weight in doing so.
What does the UFC do with Emmett? Is it even possible for him to make the featherweight limit? He looked huge in there against Lamas, and although he took the fight on short notice, it may be too soon to crown Emmett as the next big thing at 145 pounds.
Let's see him make weight at least once before pushing him into title contention. However, if he does make the weight, UFC featherweights have a serious problem on their hands in Emmett. His size, striking, and grappling will absolutely pose issues for the top 145 pounders.
A potential future fight against Jose Aldo or Frankie Edgar will accomplish that, as long as Emmett can make the weight.

4. The UFC Should Book Santiago vs. Till
Ponzinibbio outclassed Mike Perry in the people's main event, but both men acquitted themselves well. While the background story made Till vs Perry so exciting, Santiago's win puts him in the spot Perry was before Saturday night.
Till and Ponzibbibio are clearly the future of the welterweight division, and both men are building strong cases for a shot at the top five of the weight class.
It would be an opportunity missed if the UFC didn't book this fight as soon as possible. The welterweight division is the best it has been in years, a talent-rich weight class that is emerging from a bit of a lull throughout Tyron Woodley's fights with Stephen "Wonderboy" Thompson.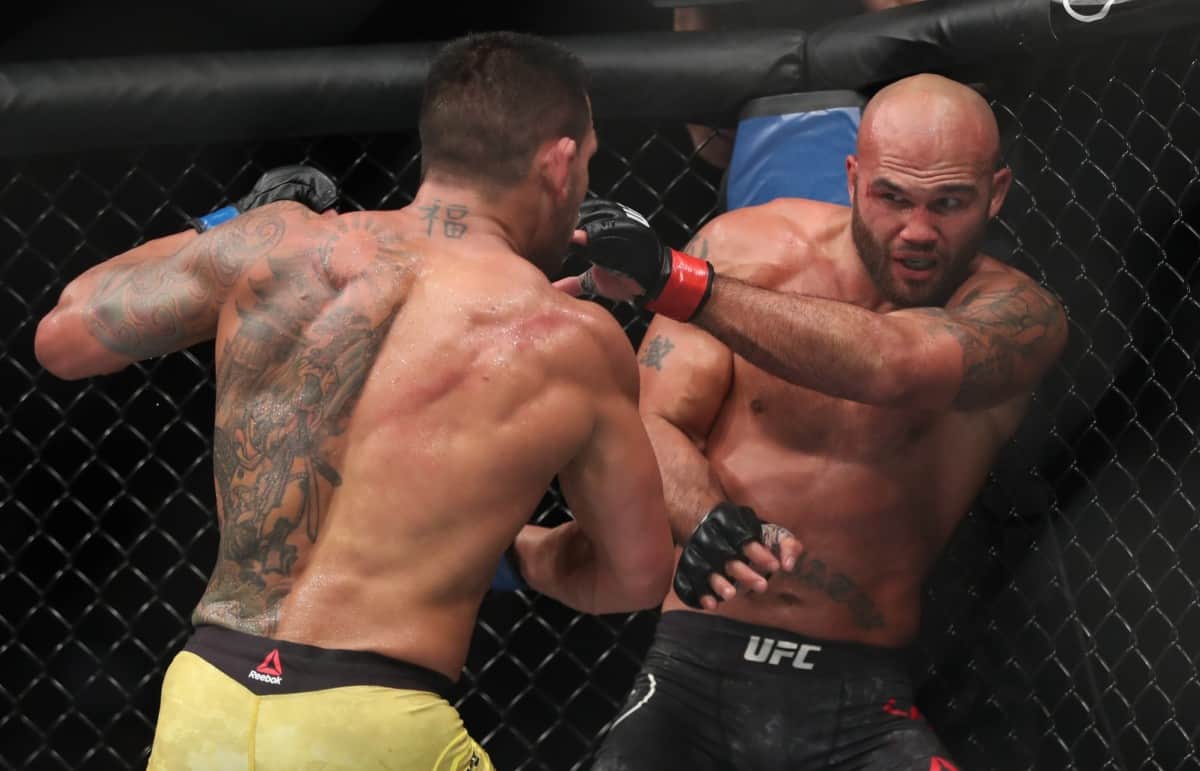 3. Robbie Lawler Could Be Slowing Down
Lawler showed all the guts and grit that made him a champion against RDA, but it's clear now that his body may not be able to keep pace with his warrior spirit.
Dos Anjos battered the former champ for five rounds, even in the fourth and fifth round, where Lawler used to shine.
For a guy who's been at this sport for nearly two decades, fought in every promotion, and eventually won the welterweight title, Lawler has nothing more to prove. The wars he's given us fight fans will carry him to the sport's Valhalla, but there won't be much to gain from him taking on the division's top five at this juncture.
Perhaps a fight against Mike Perry could be in order.
2. RDA Is A Legitimate Title Contender At Welterweight
The former lightweight champion is only three fights deep into his tenure at welterweight and has already bested a former champion at that weight class.
Dos Anjos showed incredible combination punching, mixing in low kicks for good measure.
It's clear now that RDA belongs in this division, and belongs at the top of it after defeating Robbie Lawler in Saturday's main event.
Dos Anjos is not one for trash talk, but a fight against current champ Tyron Woodley is a fight worth waiting for.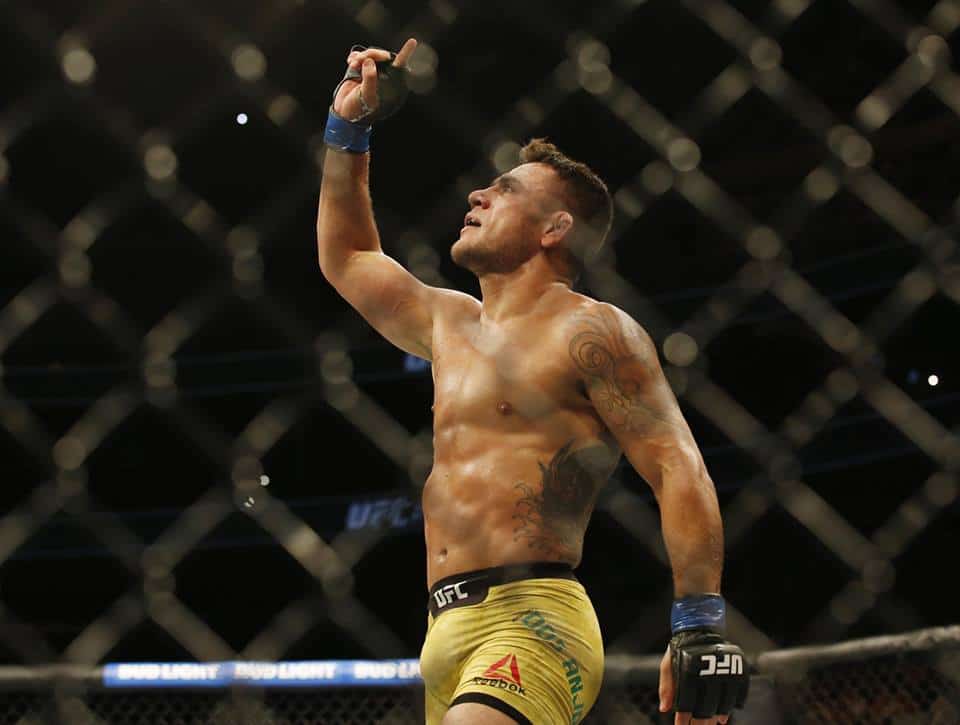 1. A Fight Card Winnipeg Fans Deserve
Fight fans in Winnipeg were due for a card of Saturday's caliber. The last time, and for the first time, the UFC brought their traveling circus to Manitoba was UFC 161.
If you're having difficulty remembering that card, there's a good reason why. UFC 161 was one of the most boring, uneventful events in recent memory. Rashad Evans and Dan Henderson battled it out in a fight of who could do less, and all but two bouts went to decision.
Thankfully Saturday night delivered in ways UFC 161 never could for fight fans in Manitoba.
Here's to more action-packed events in new(er) territories, and far less cards like UFC 161.