After a fun night of fights at UFC 212 in Brazil on Saturday, UFC fans are left with much to ponder following a card full of finishes and upsets.
With a massive first-round finish in the co-main event, and a thrilling back-and-forth featherweight title fight that ended in a shocking finish, UFC 212 provided MMA fans with plenty of Monday morning water cooler fodder to discuss, and exciting new landscapes at several marquis weight divisions.
Let's take a look back at the five biggest takeaways from UFC 212.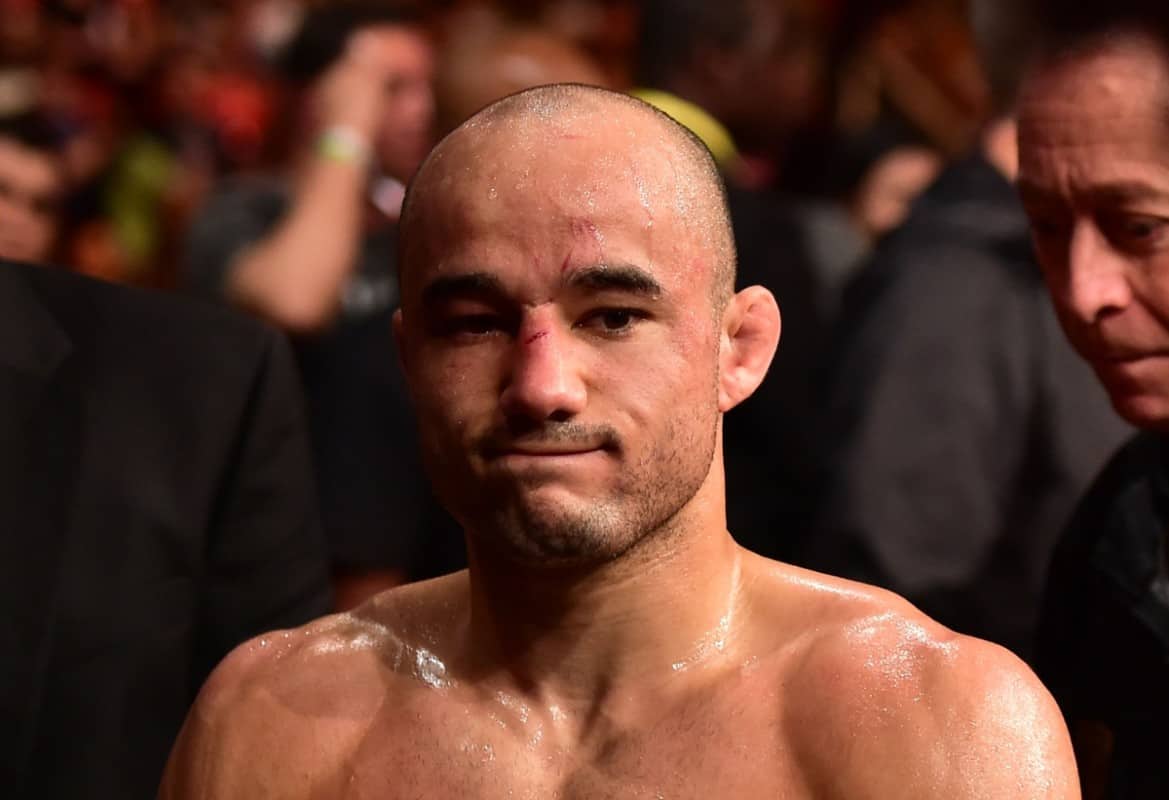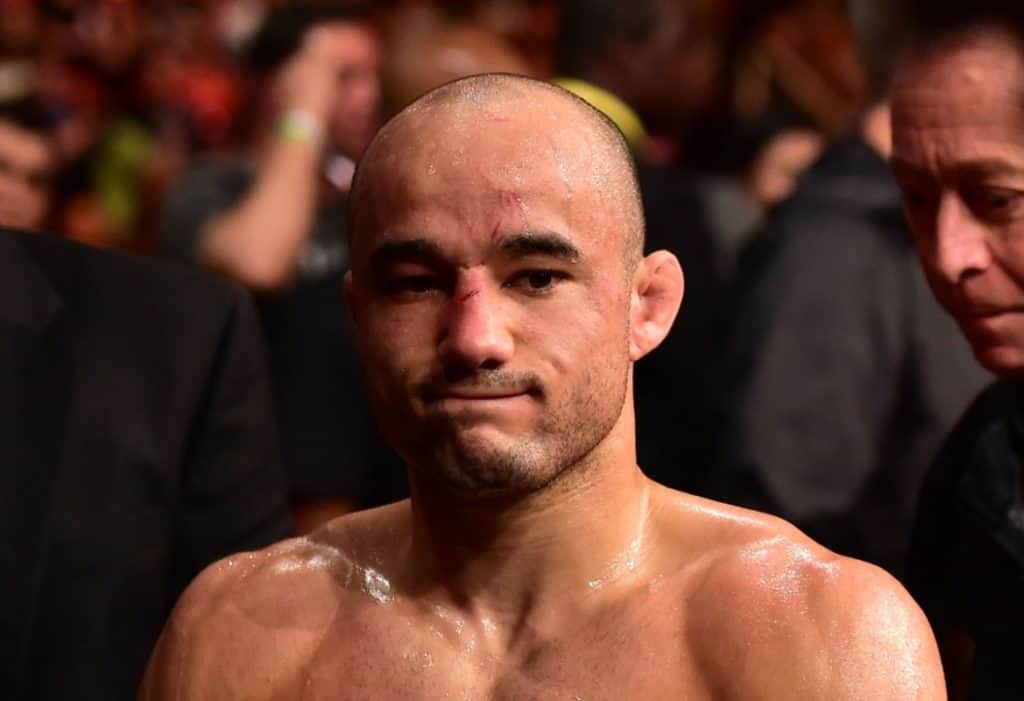 5. Marlon Moraes UFC Debut Disappointment
Marlon Moraes entered his UFC debut riding the crest of a 13-fight win streak, having recently vacated the WSOF bantamweight belt.
Moraes had looked like a killer outside of the octagon, finishing eight of those 13 wins. But the Brazilian came up short on Saturday, dropping a decision loss to Raphael Assuncao and never really appearing able to get into the fight.
While Moraes is still relativity young and has time to make a run in the UFC, his octagon debut left much to be desired.
Moraes was recently signed to the UFC with fellow WSOF champion Justin Gaethje. Gaethje takes on Michael "The Menace" Johnson on July 7 at the Ultimate Fighter Redemption Finale.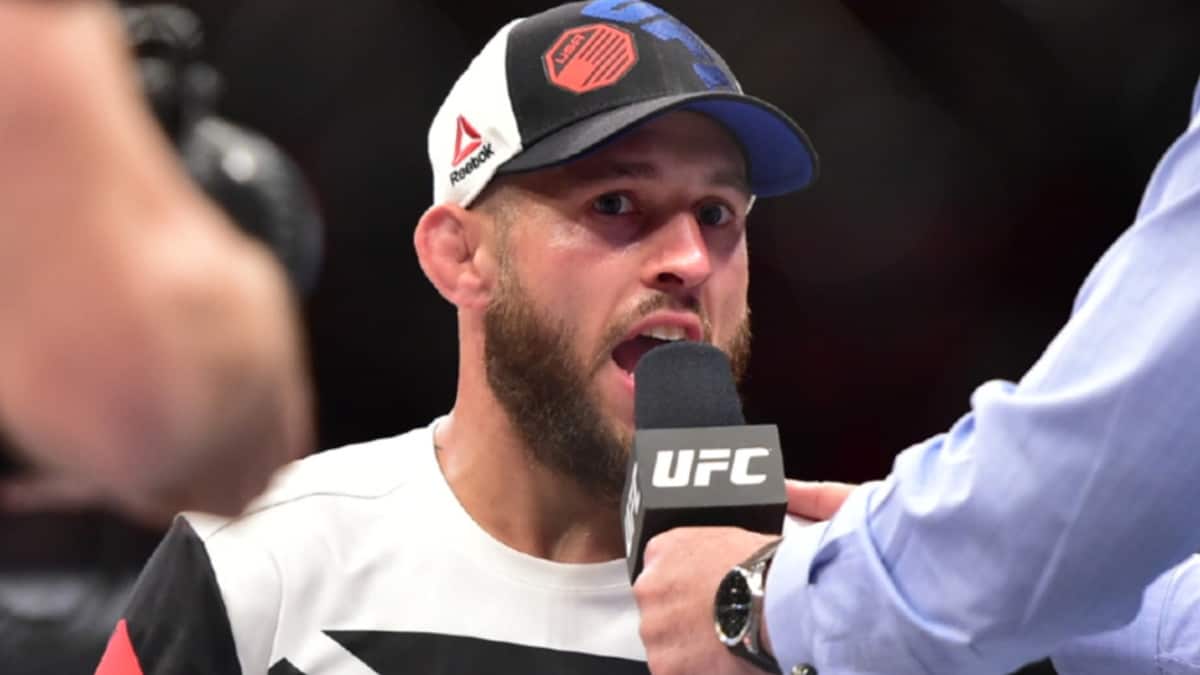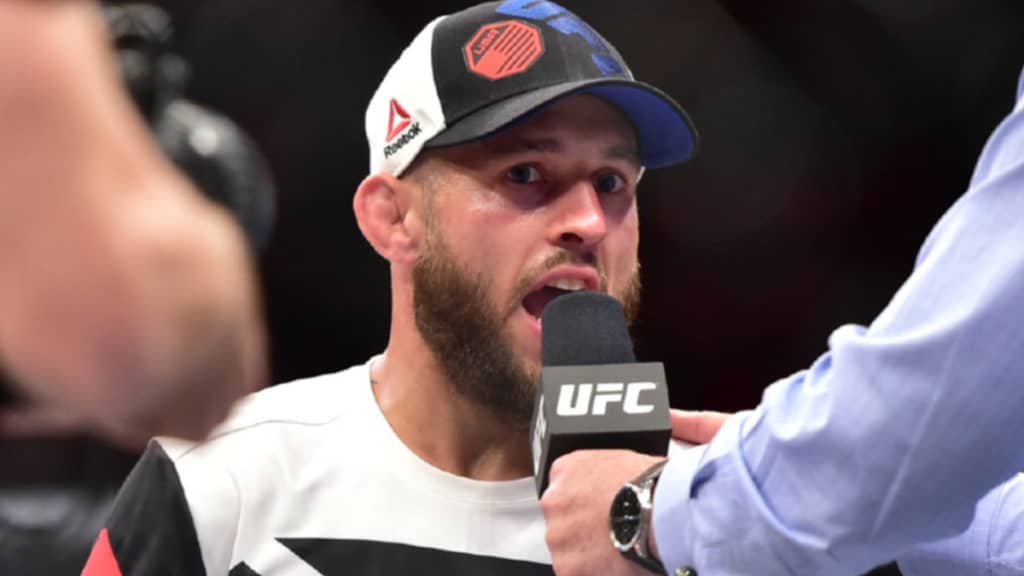 4. Brian Kelleher's Incredible Upset Victory Over Iuri Alcantara
Someone must have not given Brian Kelleher the memo that he was supposed to lose to Iuri Alcantara at UFC 212 in front of the Brazilian's home crowd.
Kelleher, entering the bout as a sizable underdog, plowed through Alcantara and finished him with a beautiful rear naked choke submission in the first round of their bantamweight encounter.
UFC 212 was certainly Kelleher's coming out party to the MMA world, and given his performance on Saturday night, the sky is the limit for him.
Kelleher's first round upset victory makes him a man to watch out for in the bantamweight division.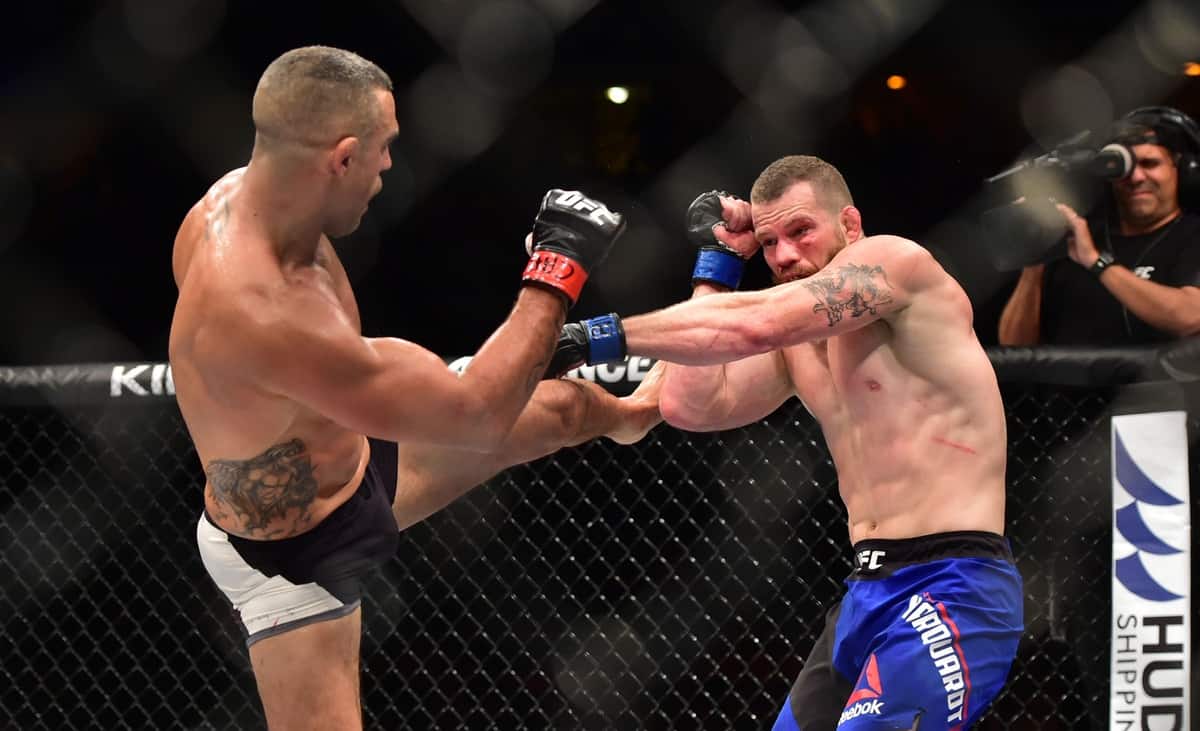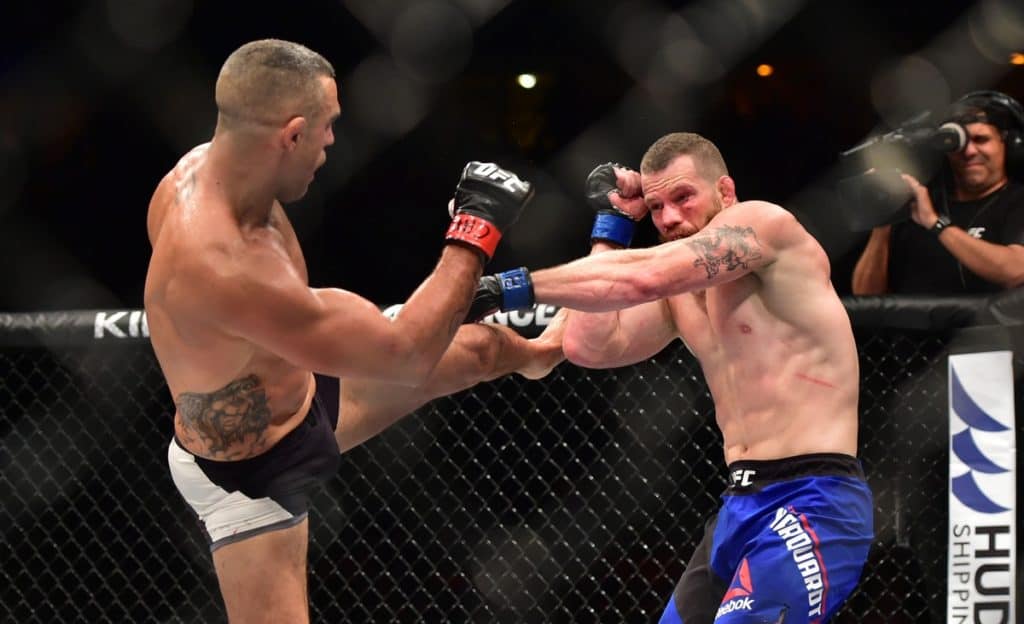 3. Vitor Belfort Wants Five More Fights
Vitor Belfort made his 25th UFC appearance at UFC 212, taking on fellow veteran Nate Marquardt in a middleweight affair that ultimately went to decision.
For the first time in Belfort's expansive UFC and MMA career, he needed the judges to get the victory, and walked away from his native Brazil with a decision win following three TKO losses in a row.
In his post-fight interview with Brian Stann, Belfort said he told his new coach Firas Zahabi that he intends to fight five more times before hanging up the gloves for good.
While he did indeed walk away with the victory on Saturday, the decision was rather close and could have gone either way. With the amount of damage Belfort has accrued over the past few years, five more fights may seem optimistic on Belfort's part, but the man is and remains a fierce competitor at heart, and that you have to admire.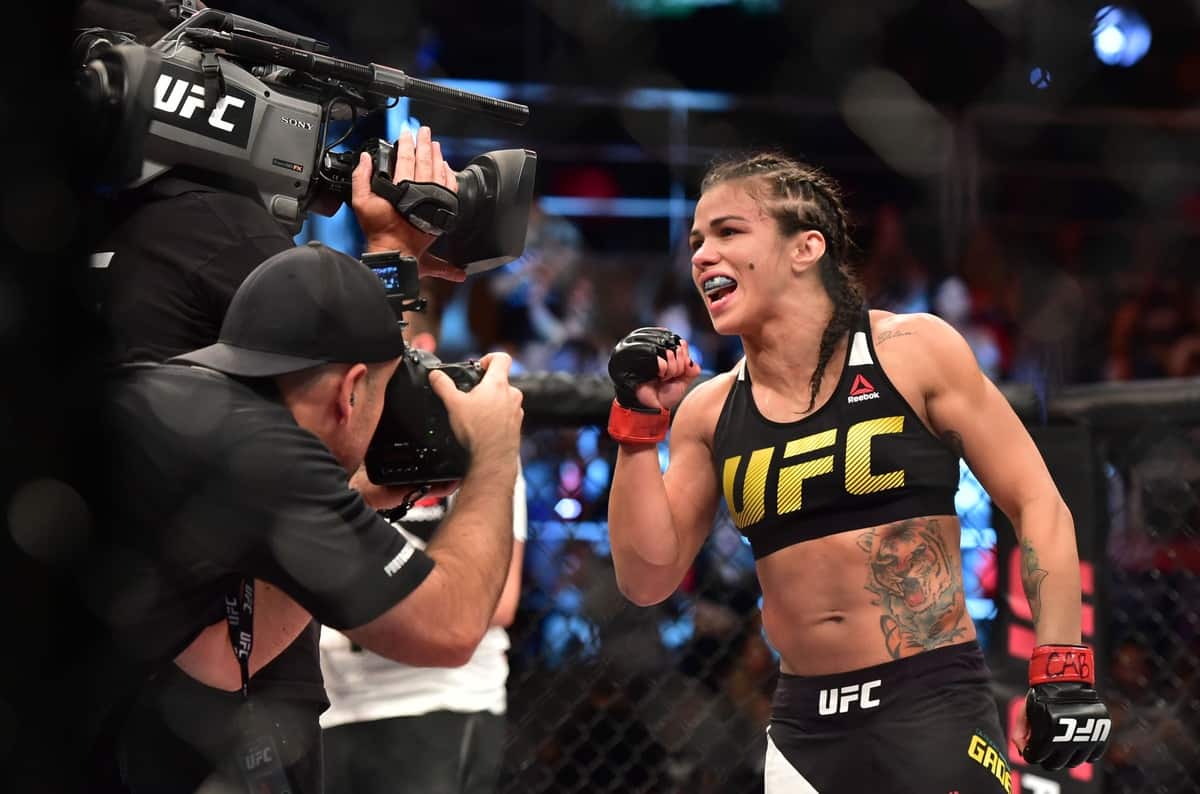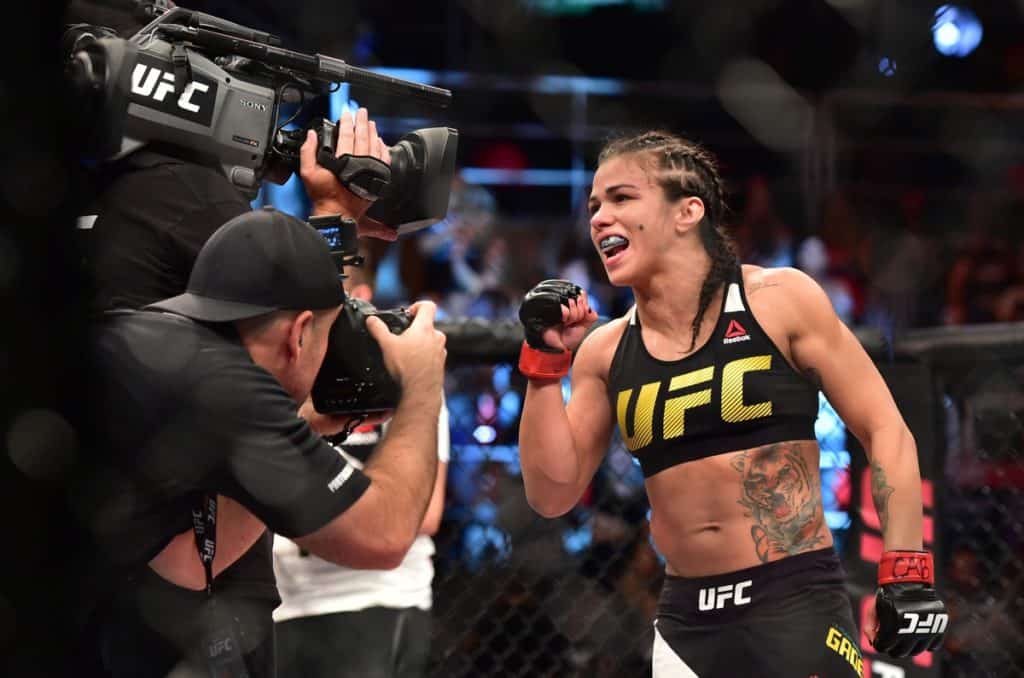 2. Claudia Gadelha Scores First UFC Finish
Clauda Gadelha scored her first UFC finish against Karolina Kowalkiewicz on Saturday night, forcing her name into title contention.
The Brazilian fought the perfect fight in front of her home crowd, and for the first time in her UFC career, she finished an opponent in what amounts to be her most important victory to date.
While Gadelha has already fought and lost to divisional champ Joanna Jędrzejczyk, her submission win over Karolina Kowalkiewicz puts her right back into title contention.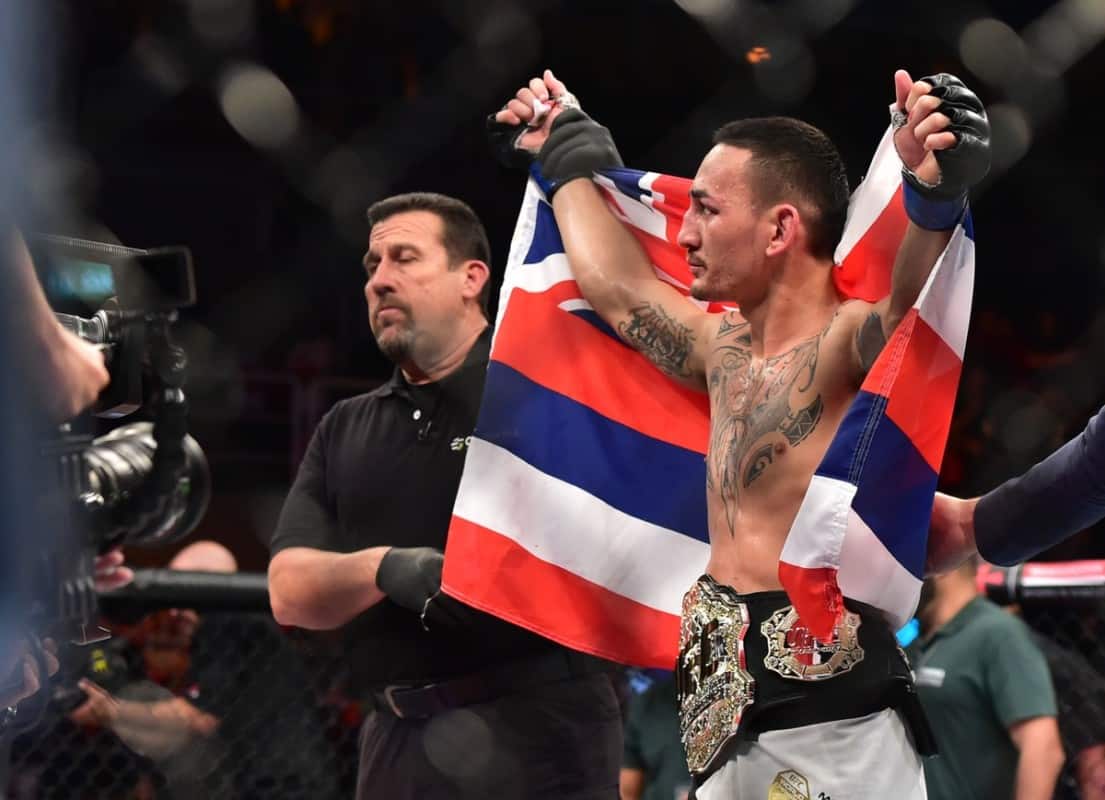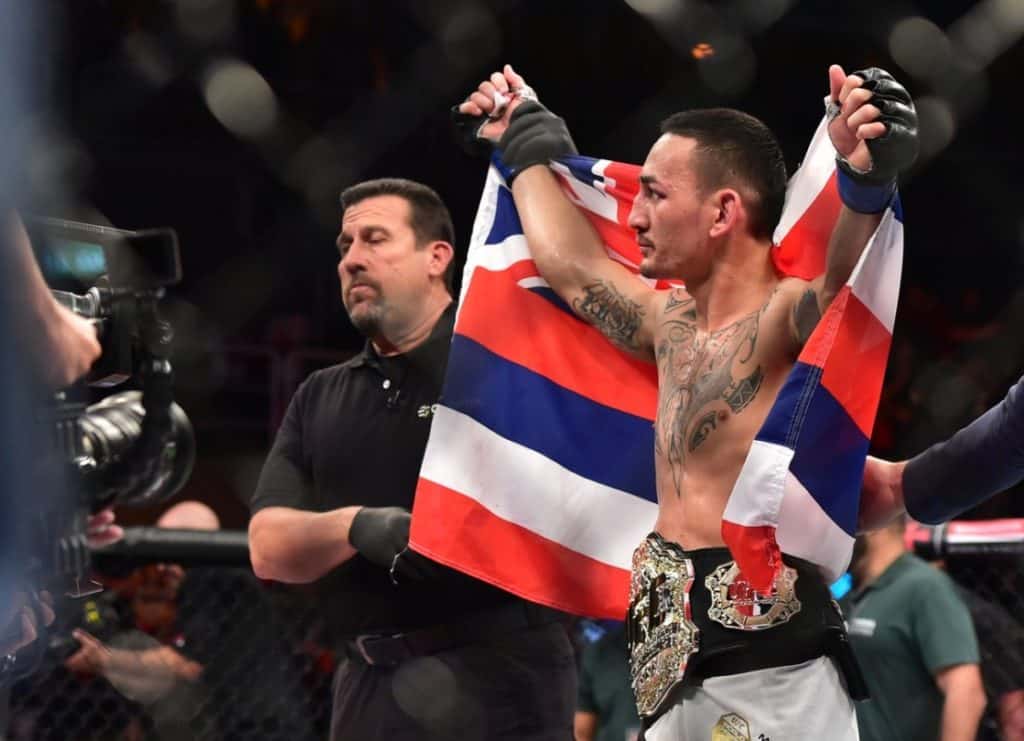 1. Max Holloway Is The Future Of Featherweight
Holloway asked for Jose Aldo, and he got what he asked for and then some.
The 25-year-old Hawaiian interim featherweight champ weathered an early storm and ultimately TKO'd Aldo in front of his native Brazil in the third round to unify the belts.
Now the undisputed featherweight champion of the world, "Blessed" has not lost since a decision defeat to Conor McGregor back in 2013.
Aldo is Holloway's 11th victim in a row now since the loss to McGregor, who vacated the featherweight title after winning the lightweight in 2016.