UFC 222 last night (March 3, 2018) from Las Vegas, Nev., had a little bit of everything.
From young prospects upsetting established veterans to a dominant performance by the women's featherweight champion, Saturday night was a barnburner.
Brian Ortega did the unthinkable by becoming the first man to finish Frankie Edgar in his entire career, Cyborg proved why there's only one fight that makes sense for her, and surging newcomer Sean O'Malley showed some serious heart after appearing to break his leg against Andre  Soukhamthath.
On a night full of intriguing, unique action, some great potential bouts arose for the immediate future. We broke down the five best fights to make after UFC 222 here:
5. Andrei Arlovski vs. Winner of Fabricio Werdum vs. Alexander Volkov
Arlovski keeps plugging along in the heavyweight division, and now he's riding a two-fight win streak after defeating Stefan Struve on the main card of UFC 222.
While both men offered tepid performances, Arlovski still won, so he lives to see another day within the Octagon. He's had a rough go with the top of the division, but it's a shallow one.
Still, he's on a two-fight win streak, so a fight with the winner of March 17's Fabricio Werdum vs. Alexander Volkov main event in London makes sense for the former champion. Werdum, a former champion himself, or Volkov, who beat Struve by knockout in his last fight, is the best possible match-up for Arlovski at this stage of his career.
Werdum or Volkov gets the chance to add another big name to their list of vanquished enemies, or Arlovski wins and begins another improbable win streak.
Either way, it's the fight to make.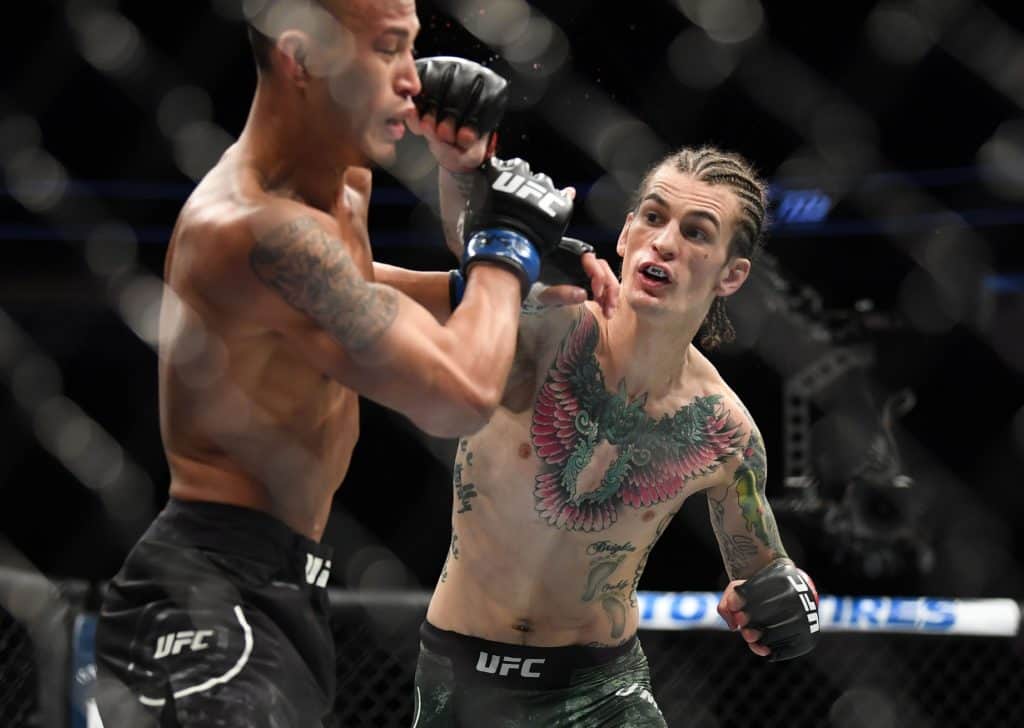 4. Sean O'Malley vs. Rob Font
O'Malley won a fight he was dominating despite severely injuring his leg in the third round. The young bantamweight has shown promise since being featured on Dana White's Tuesday Night Contender Series.
Once that leg heals, however, O'Malley will likely be fast-tracked, and Rob Font is the perfect person for his next fight. Font isn't necessarily the highest-ranked bantamweight, but he is a great test to see whether or not O'Malley is the real deal or not.
There are some serious killers at the top of the bantamweight division, and if O'Malley can't get past Font, then fight fans will have a better idea of where he stands in the division, all hype from Dana White aside.
At 23 years old, the undefeated O'Malley (10-0) is still young and has time to grow as a fighter.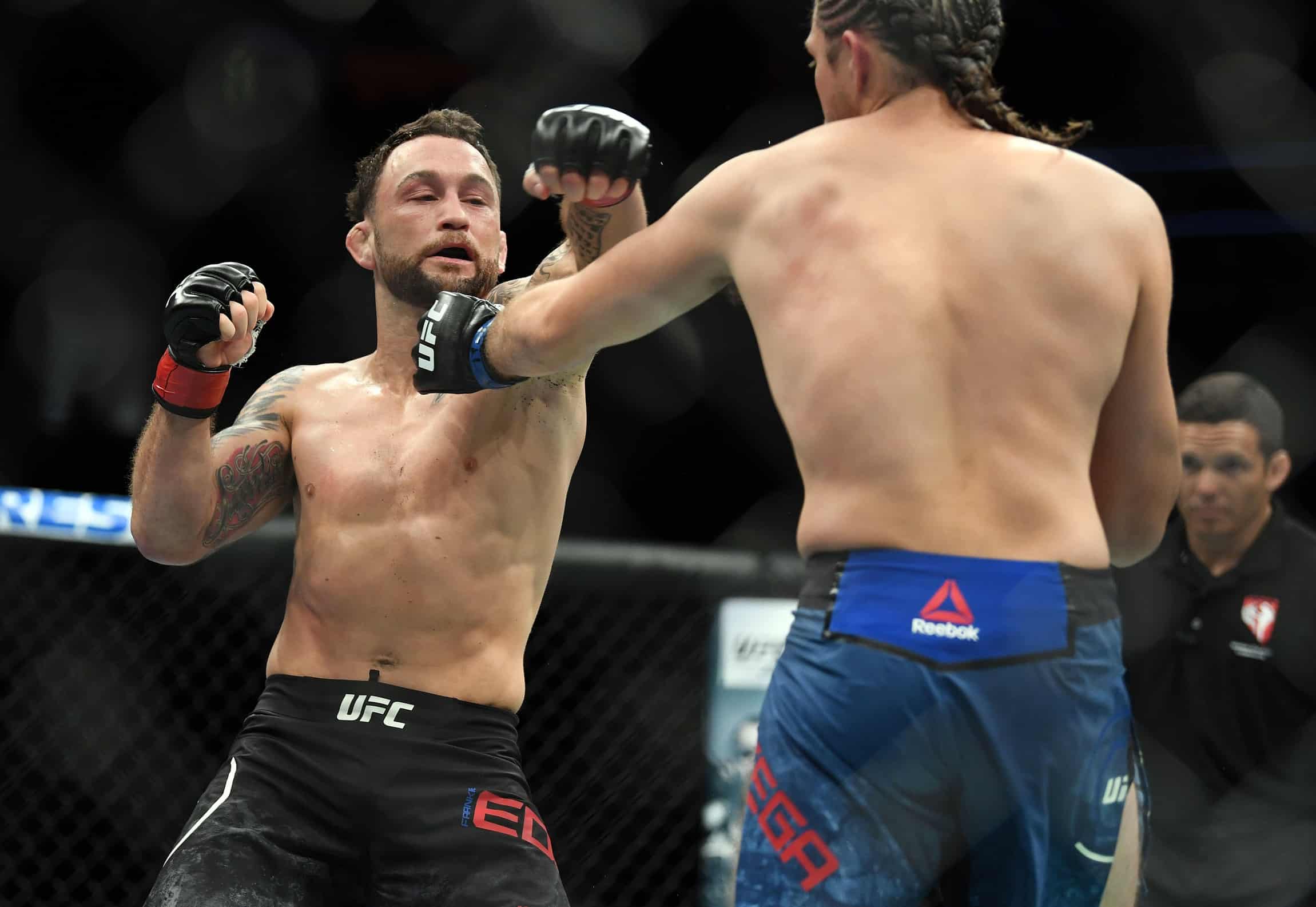 3. Frankie Edgar vs. Josh Emmett
Edgar was finished and knocked out for the very first time in his very long career by Brian Ortega (highlights) in the co-main event last night.
After beating the likes of Chad Mendes, Yair Rodríguez, and BJ Penn, it's hard to believe that an incredible submission grappler would be the first one to crack Edgar's chin.
Josh Emmett finds himself in a similar space, having suffered a brutal knockout at the hands of Jeremy Stephens last weekend. Emmett has already headlined once now for the UFC, so he could be the perfect rebound fight for Edgar, who's going to want a tough guy for his comeback fight in order to establish his presence again in the featherweight division.
At the same time, it's still a winnable fight for Emmett, who prior to the Stephens loss knocked out contender Ricardo Lamas in the first round.
A win for either man puts them right back in the picture at featherweight.
2. Brian Ortega vs. Max Holloway
Brian Ortega did the unthinkable on Saturday night when he finished Frankie Edgar with strikes in round one.
It was completely unexpected, as Ortega has always been a submission specialist; sure he knocked out Clay Guida, but that was with a knee in the third round.
Ortega sparked a fresh Edgar and it wasn't even close. An elbow started the end for the former lightweight champion, but those uppercuts sealed the deal.
Ortega must fight Holloway after that performance. Emmett's meteoritic rise in the division came to an abrupt halt last weekend, and Ortega now stands uncontested as the lone viable contender for the young champion.
Holloway himself is a menace and should be the rightful favorite going into that fight. But there's no other contender more worthy than Ortega after what he did on Saturday. Unfortunately for Edgar, that may have been his last shot at being a contender, especially for a fighter who has always struggled to be recognized as the contender he is by the powers that be.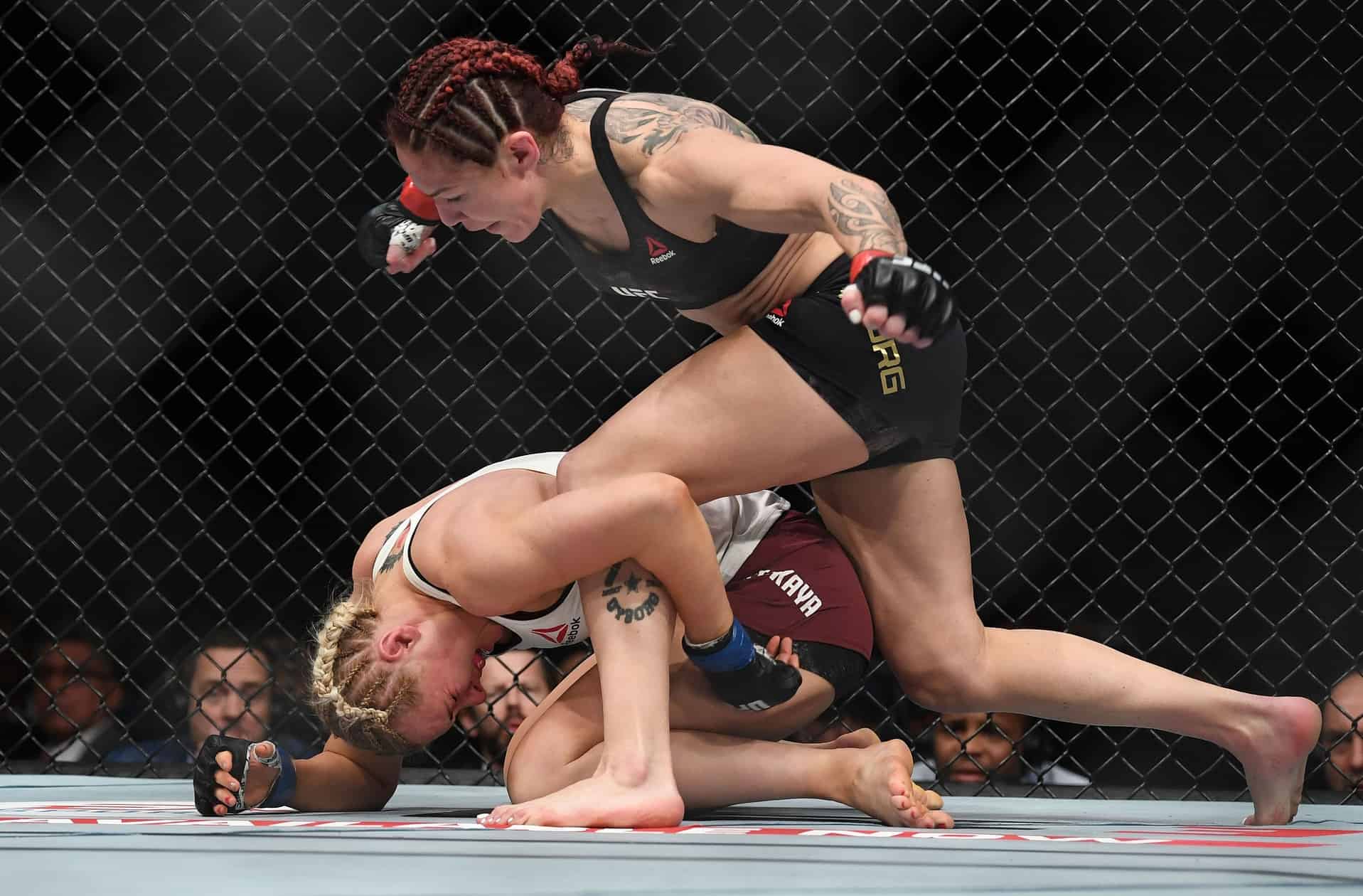 Cyborg's performance on Saturday night was so vicious it became clearer than ever that the only competent opponent she can fight is women's bantamweight champion Amanda Nunes.
Cyborg tore through Yana Kunitskaya, walking through her punches before devastating her on the feet midway through the first round. For a title fight, it was perhaps the least competitive affair since McGregor vs Aldo. With Holm having already lost to Cyborg and Germaine De Randamie not interested in a fight with her, the only logical fight to make is Cyborg vs. Nunes.
Nunes has employed a similar vicious grasp over her own division, putting most bantamweights away with punches. Nunes was tied to a fight with Cyborg prior to the announcement of the Kunitskaya fight, but nothing thus far has come of it.
It's a super fight due to both women being dominant champions, and at the same time it's the only fight there is right now for Cyborg. The women's featherweight division is still very much in its infancy, and there aren't any contenders for the champion at this time.