MMA fighter disqualified after cup repeatedly falls out of shorts at Flex Fights event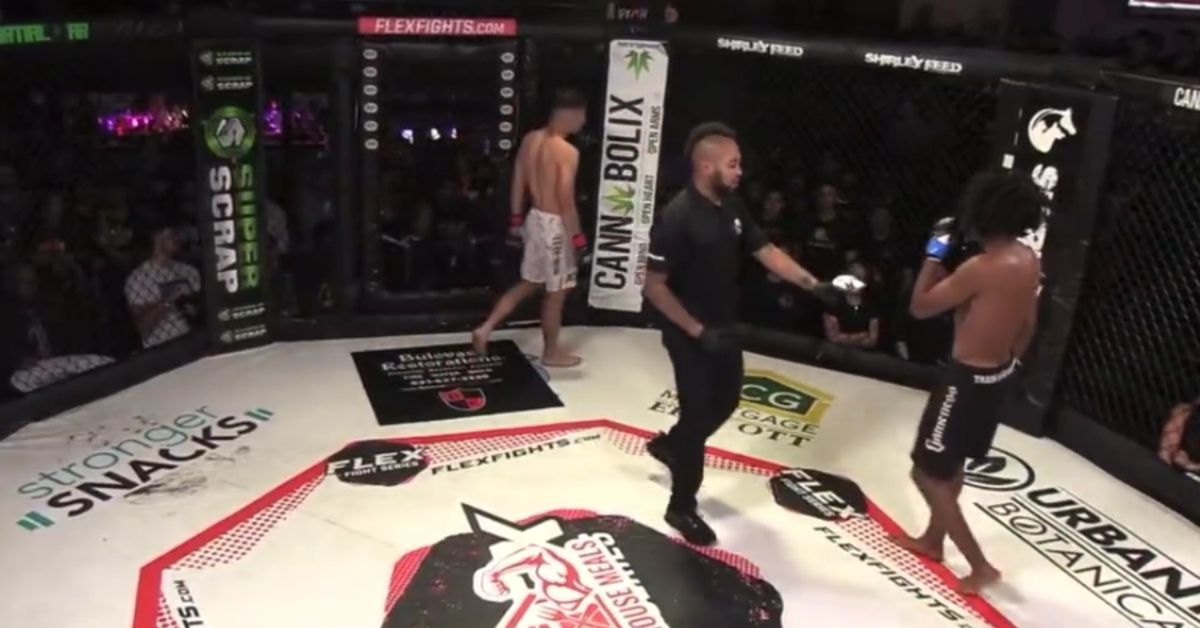 Fight fans were treated to some truly bizarre moments over the weekend, but perhaps the weirdest came courtesy of a Flex Fights event in Patchogue, New York.
Emanating from Stereo Garden in the heart of NYC, the event featured a stacked lineup of amateur and professional mixed martial arts bouts. However, the highlight of the name came during a contest where not one single punch was thrown. Competing in his third-career amateur bout, Jason White came out and from the get-go, there was clearly something wrong. White was reportedly not wearing a cup until his manager brandished one and White proceeded to stuff it down his shorts with nothing to hold it in place except sheer will and some pelvic muscles.
Once the contest began, White moved toward his opponent and almost immediately, the cup fell out of his shorts. The referee handed him the apparatus and allowed him a moment to put it back into place. Again, White appeared ready to go and the bout was restarted. Seven seconds later, the cup fell out again. At that point, the referee threw his arms up in frustration before waving off the fight and chucking the cup back into White's corner.
A video clip of the incident comes courtesy of Harry Mac on Twitter.
Before the Fight Even Began, Everyone Could See There Was an Issue
Cageside announcers James Leonelli and Charlie Quinn were also very aware that there was an issue with White's cup based on their observations from the commentary table.
"I want to point out how much Jason, the fighter in white, was fiddling with his cup," one announcer said before the fight started. That's a distraction. It's not in there properly. Again, fighters: Invest the money. They're not expensive."
It's an unfortunate situation for the White, but it's quite clear that neither he nor his team were adequately prepared to fight that night.
Jason White fell to 0-3 as an amateur, scoring a rather unique trifecta by suffering a knockout, submission, and disqualification in his first three outings. White's opponent, Tommy Cox, moved to 2-0.