| | |
| --- | --- |
| Birth Name: | Felipe Pena |
| Date of Birth: | October 19th, 1991 |
| Place of Birth: | Belo Horizonte, Brazil |
| Nickname: | Preguiça |
| Academy: | FP Teams Escola de Jiu Jitsu |
| Affiliation: | Atos (Formerly Gracie Barra) |
| Rank: | BJJ black belt |
| Championships: | 2x IBJJF World Champion, 2x No-Gi World Champion, ADCC Champion, BJJ Stars Heavyweight GP Champion |
Felipe Pena (Preguiça) is one of the top heavy BJJ athletes in the world. The Belo Horizonte native has beaten some of the world's best BJJ athletes and won multiple world championships.
Here is everything you need to know about Felipe Pena. Going from how he got started in Jiu Jitsu and how he became one of the world's best grapplers.
Felipe Pena's Entry Into Jiu Jitsu
Felipe Pena grew up in Belo Horizonte, Brazil and began training at the age of fourteen after his older brother began training. The two brothers would train together at Gracie Barra Belo Horizonte.
GB Belo Horizonte during this time was considered one of the best Jiu Jitsu schools for BJJ athletes. They had a strong competition team, which was led by Vinicius "Draculino" Magalhaes, Marcelo "Uirapuru" Acevedo, and Sergio Benini.
Within a short time, Pena would be awarded his blue belt and the instructors saw his potential in grappling. They would offer Felipe a scholarship and pay his tuition to train full-time.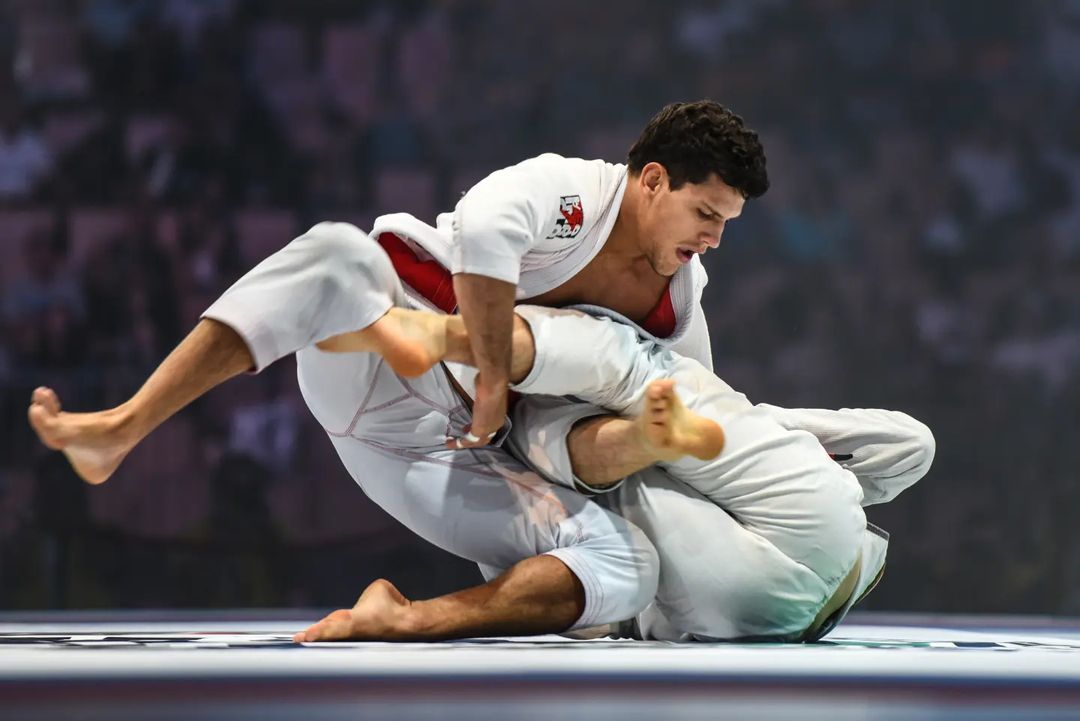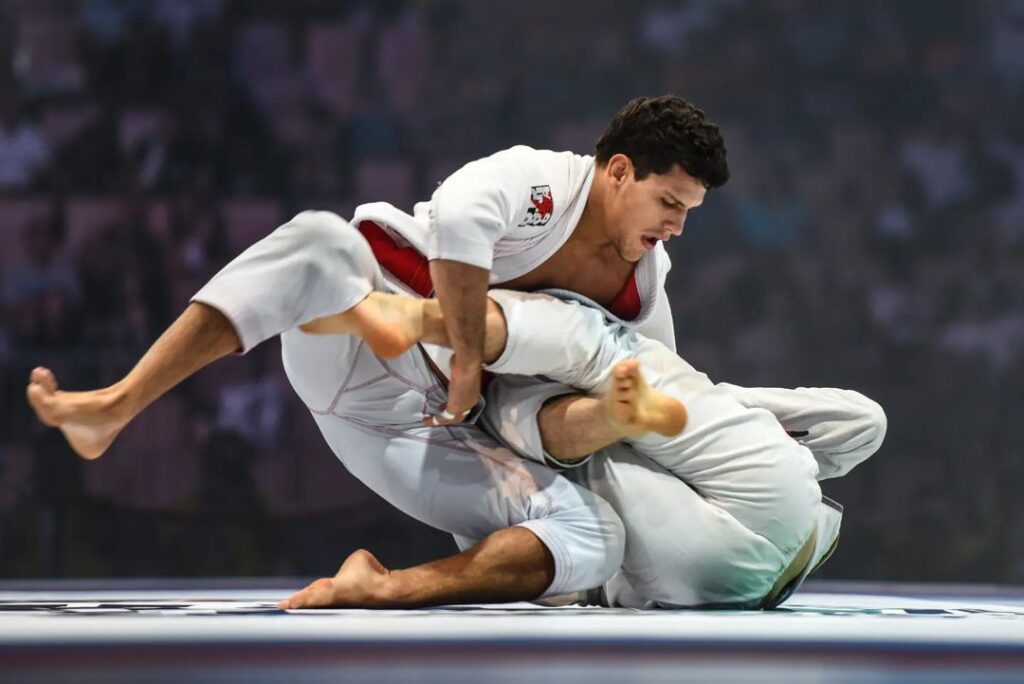 Origins of Felipe Pena's Nickname
Felipe Pena was given the nickname "Preguiça" by Professor Draculino when he had first begun learning Jiu Jitsu. The term in English means lazy and sloth, which is how Draculino described Felipe on the mat. Moving slow and lazy.
Felipe Pen Dedicates His Life to Jiu Jitsu
Training within the competition driven school in GB Belo Horizonte, Felipe would get good very quickly. He would compete in as many tournaments as he could to continue improving his skills.
Felipe began winning every single tournament he went to and would lead him to pursue a career as a pro grappler. Once he became a purple belt is when Pena began to really take Jiu Jitsu seriously.
After earning second place at the 2010 Brazilian Nationals, he would be driven to become even better. In the next year, Felipe would qualify for IBJJF Worlds and take home double gold.
Proven that he was the best purple belt in the world, Preguiça would be promoted to brown belt in late 2011. He would go on to repeat as world champion at brown belt in 2012, which led to his black belt promotion.
Felipe Pena would then train hard for a solid year to prepare for competing at the black belt level.
Felipe Pena's Pro Grappling Career
Felipe Pena has established himself as one of best grapplers in the world for the last decade. Here are some of the highlights of a successful grappling career.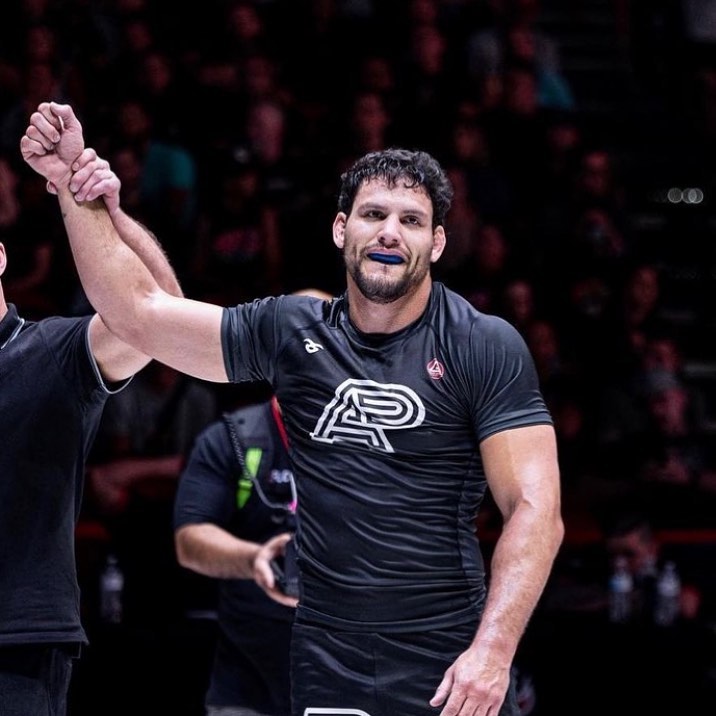 IBJJF World Champion 2014
Pena did not compete at the IBJJF World Championship in 2013 and would make his black belt debut in 2014. His debut was highly anticipated by fans of the sport, who expected big things from him.
He competed in the super-heavy division and put on a dominant show in his opening rounds. Easily beating his first three opponents and submitting two of them.
These wins would set him up against BJJ GOAT Andrei Galvao. Pena would prove he was one of the best in the sport that day by beating Andre 6-4. Earning his first world title at black belt.
Unfortunately, the celebration would be short lived as Preguiça failed the post match drug test. Testing positive for PEDs would lead to the IBJJF stripping Pena of the title and suspending him.
ADCC 2015 & No-Gi Worlds 2015
Since Felipa Pena was banned from the Gi World Championship in 2015, he would switch his focus to No-Gi. He would work on developing a better wrestling game in preparation for the Brazilian ADCC Trials.
At that year's ADCC Trials event in Brazil, Pena would submit all, but one of his opponents with an RNC(Victor Estima). Punching his ticket to the 2015 ADCC Tournament.
Felipe Pena would have a good performance at ADCC and earn his way to the finals against Rodolfo Vieira. Rodolfo would edge out Felipe by a ref's decision to win the championship.
The loss would motivate Pena to train even harder for the 2015 No-Gi World Championship. He would go a perfect 8-0 to win both his division and the absolute championship.
ADCC Championship 2017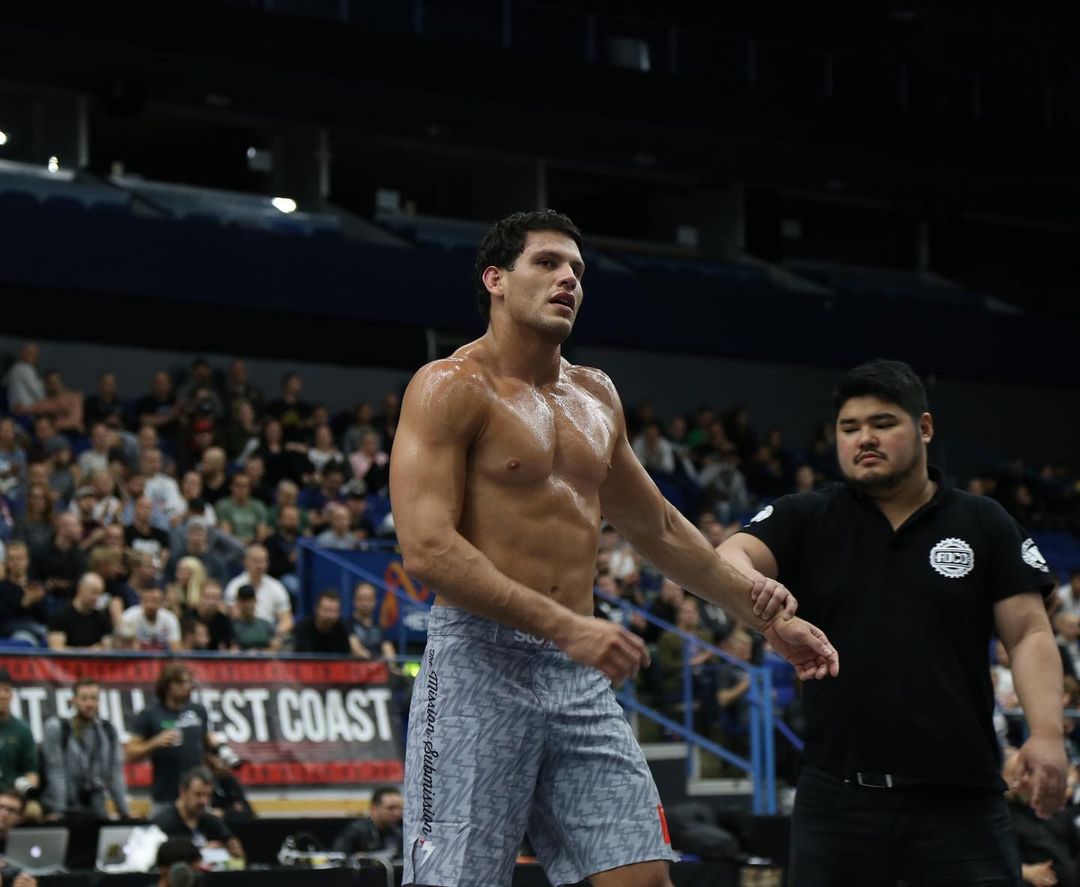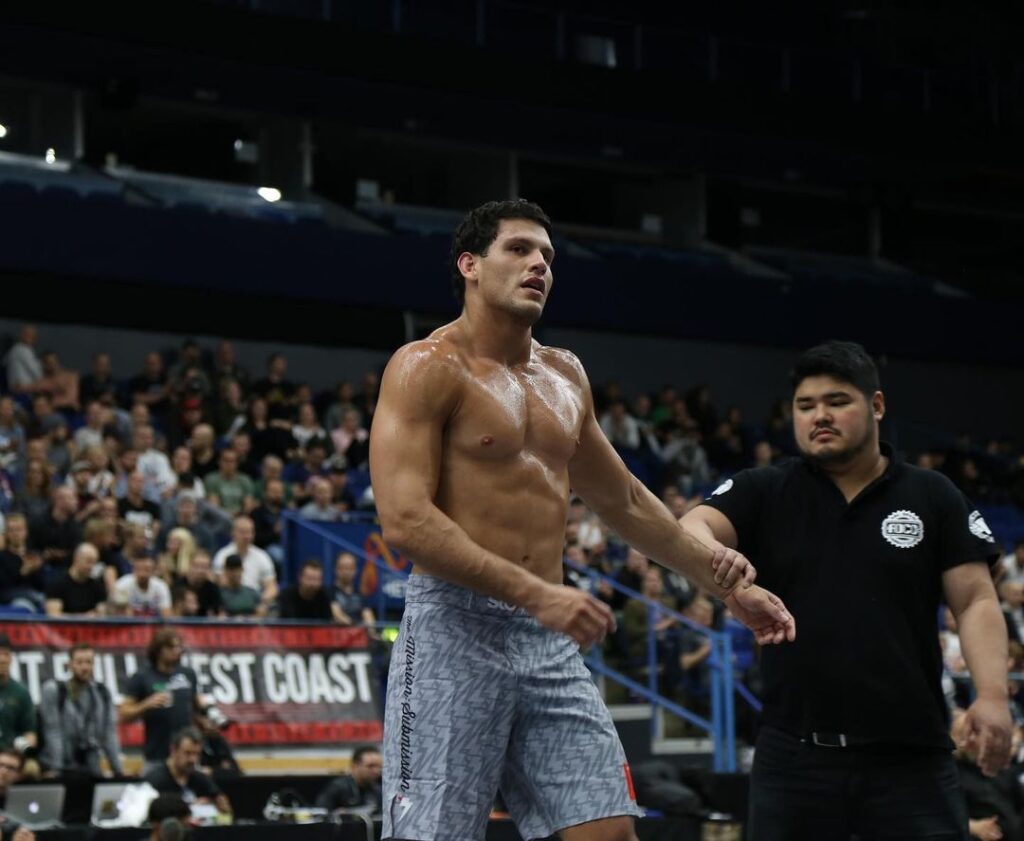 In 2016, Pena came up short of winning the IBJJF World Championship. Although, he did win the Abu Dhabi World Championship that year.
When 2017 came around, Pena switched his focus to winning the ADCC Tournament. He would beat his first two opponents before having a tough match with Rafael Lovato Jr.
Preguiça would edge out a referee's decision to face Yuri Simoes in the finals. Yuri would outwork Pena to win 2-0 to win the tournament.
But this loss motivated Pena to have one of the best performances of his career in the absolute division. He walked through his first two opponents and submitted the legend Marcus Almeida in the semifinals.
Setting up a match in the finals against Gordon Ryan. Pena had submitted Ryan a year prior and outworked Gordon again to secure the match by points. Earning his second win over Ryan and his first ADCC Championship.
IBJJF World Championship(2018 & 2019)
After earning second place at the IBJJF World event in 2017, Preguiça would come back to try and earn another title. This time, Felipe Pena would have one of the best performances of his career in Gi BJJ.
Every match was tough, but Felipe was able to persevere. Winning the IBJJF World Championship for the first time after the failed drug test in 2014.
This time, Pena would pass the post match drug and remain in the record books as that year's champion. To prove it wasn't a fluke, Pena would come back and compete again to defend his title in 2019.
At this year's world championship tournament, Felipe would compete in the middle-heavy division. He would once again go 4-0 in his division to win his second world championship in the Gi. 
Felipe Pena's Grappling Game
Felipe Pena is most known for his heavy top pressure and his ability to get to his opponent's back. He has submitted many grapplers, who are considered all time greats like Buchecha Almeida.
Pena is the only BJJ athlete to ever submit Gordon Ryan in competition and beat him twice.
Felipe Pena's Recent Setbacks
Over the last few years, Felipe Pena has had multiple setbacks in his competitive grappling career. Starting off at the 2021 IBJJF World Championship to the 2022 ADCC Championship.
2021 IBJJF World Championship
At the 2021 IBJJF World Championship, Pena would have another strong outing. He would lose in the ultra-heavy division, but win the absolute division to earn another world championship.
But Pena would test positive for PEDs for the second time of his career and be stripped of the title again. This is when the criticism started around Felipe.
The Gordon Ryan Saga
Since beating Gordon Ryan in 2017, Gordon was seeking a rematch for years, but was ignored. After numerous bouts fell through, the two agreed to face each other at a WNO event in 2022.
The stipulations for this match were that it was going to be a no-time limit, sub only match. But drama began to unfold right before the match with people saying different things.
Felipe Pena claims that he didn't want to do the match, because he was sad about the passing of Leandro Lo. He also said that Flograppling threatened to not pay him if he didn't go along with the match.
Gordon Ryan told a different story that Pena held out the day of the match for more money. Ryan would also say that Felipe also demanded the match be changed to points.
Allegedly, Felipe was paid more, but the rules of the match did not change. The two would grapple for around 45 minutes until Pena verbally tapped.
ADCC 2022
Leading up to the ADCC Championship in 2022, fans were wondering if they'd see Felipe Pena and Ryan have another match. The two both made bold claims that they would be champion, but Felipe would have another disappointing performance.
He made it to the semifinal against Gordon Ryan's ex teammate Nick Rodriguez, a strong and athletic wrestler. Rodriguez would stay on top throughout the fight and end up passing Pena's guard to win 3-0.
Upsetting the second favorite to win the division and going to the finals to face Gordon Ryan. This unfortunately wouldn't be the only disappointing performance by Pena at the tournament.
In the absolute division, Pena was outworked by the young and lighter Tye Ruotolo. Felipe outweighed Tye by at least 40 lbs, but the young Ruotolo brought a fight to the larger Pena.
Ruotolo would beat Pena by penalty to shock the world. Since those losses, Pena has taken some grueling criticism.
What's Next For Felipe Pena?
The last year honestly hasn't been great for Felipe Pena. After quitting against Gordon Ryan and coming up short at ADCC, he has a lot of doubters counting him out.
To right the ship, Pena has recently switched camps to Atos to train under Andre Galvao. Maybe training under Galvão will help Pena get back on track and once again become a world champion.