Fedor Emelianenko Has Not Signed With UFC Despite Rumors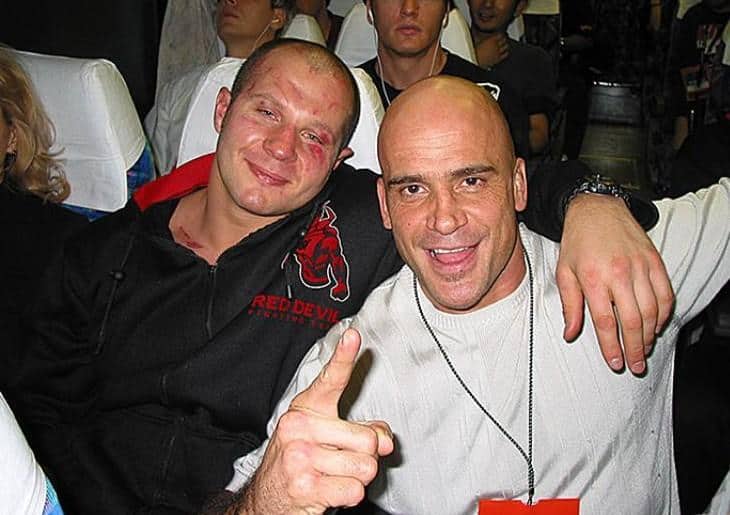 The hoped-for rumors that Fedor Emelianenko would sign with the UFC for his long-awaited MMA comeback are (maybe) coming true, but apparently not just yet.
Earlier today Combat Press reported that 'The Last Emperor' had indeed signed with the UFC, who had gotten the news from a source close to the situation who revealed the blockbuster news on a condition of anonymity.
The article stated that nothing had been confirmed, and news soon surfaced that was indeed the case, as Fedor's manager Vadim Finkelchtein confirmed to MMA Fighting that Emelianenko had not signed with a promotion yet, and was still discussing potential deals:
"Not yet. At this moment, we are just talking. Fedor is training every day and wants to fight."
Finkelchtein added that Fedor would fight 'maybe first in Russia.' The M-1 Global leader had previously confirmed that UFC president Dana White had a 'great chance' to sign Fedor after years of highly publicized discord between the two sides.
There were also other rumors that linked Fedor to a bout at November 14's UFC 193 from Melbourne, Australia, which is headlined by Ronda Rousey vs. Holly Holm and expected to break the promotion's all-time attendance record. While those are just rumors, there's no doubt that Fedor returning at the UFC's biggest show would be a legendary and historic scene matching one of MMA's most dominant legends with perhaps its most dominant current star.
At least one prominent figure backed up Combat Press's story that 'The Last Emperor' had already signed with the UFC, as Bas Rutten posted on Facebook his congratulations and excitement at the potentially huge deal:
The wheels are turning for Fedor finally making his way to the UFC, and it may already be a done deal. Will we see the same 'Last Emperor' we were used to in his Pride heyday, or will his return prove an unfulfilling one?