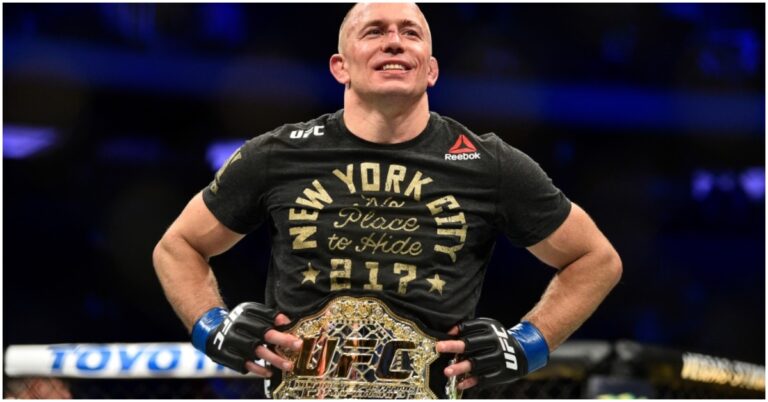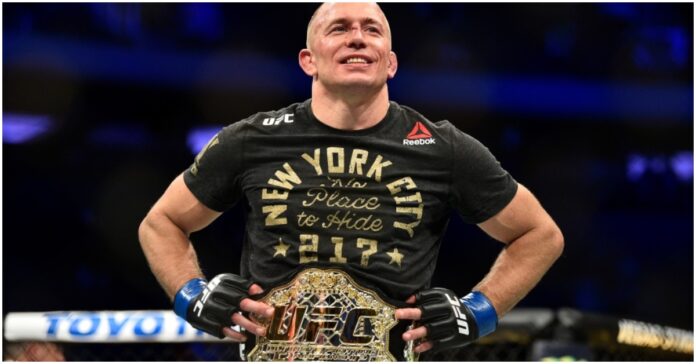 MMA is a hazard heavy sport that relies on many different skills. It requires the strength, courage and endurance of martial arts fighters, but it also requires lightning-fast reflexes, strategic thinking and an ability to adapt quickly to win matches. MMA players from Canada have been at the top of their game for years now, with many going on to fight in international competitions such as the UFC (Ultimate Fighting Championship). Here are some of Canada's best mma fighters of all time:
Georges St. Pierre
Georges St-Pierre is from Saint-Isidore, Quebec, Canada. He is a former UFC welterweight champion and has a black belt in Kyokushin kaikan karate. Georges St-Pierre is a Canadian mixed martial artist and former four-time Ultimate Fighting Championship (UFC) Welterweight Champion. He has also competed as a Lightweight and Middleweight in the UFC. St-Pierre is widely considered one of the greatest MMA fighters of all time, holding numerous records.
Many people consider GSP to be one of the greatest fighters in mma canada has ever seen, if not THE greatest. He was named Fighter of the Year by multiple organizations in 2007 and 2009.
Rory MacDonald
The Canadian mixed martial artist Rory MacDonald, born in British Columbia, now fights out of Montreal. He has competed at Welterweight, Middleweight and Light Heavyweight in the UFC.
MacDonald is known as one of the most technical strikers in MMA, possessing an excellent jab and a diverse array of kicks that he uses to keep his opponents at range. He's also shown excellent takedown defence and submissions, making him an extremely dangerous fighter all around.
Kajan Johnson
Kajan Johnson is a Canadian mixed martial artist who competes in the lightweight division. He was a former King of the Cage Lightweight Champion, and he currently holds a professional MMA record of 23 wins and 13 losses.
Johnson made his promotional debut at UFC 174. After his release from the UFC, he announced his retirement from mixed martial arts in 2020. Johnson started his martial arts career as a teenager when he began karate training.
Chad Laprise
Chad Laprise is a Canadian mixed martial artist who currently competes in the welterweight division of the Ultimate Fighting Championship. He has also competed for the Bellator MMA promotion.
Laprise began his professional career in June 2010, fighting under the Maximum Fighting Championship banner. He debuted against Andrew McInnes and won via submission (armbar). Laprise went on to win his next three fights, all by way of knockout or technical knockout.
Like all the top mma fighters, Laprise signed with the UFC in September 2013. He made his promotional debut against Andy Enz on December 14, 2013, at UFC Fight Night 33. Despite having a reach advantage over Enz, Laprise lost via unanimous decision.
Hakeem Dawodu
Hakeem Dawodu is a Canadian mixed martial artist from Calgary, Alerta. He started training in 2009 and made his professional debut in 2014. His professional record stands at 13 wins and three losses.
Hakeem's nickname is "Mean" because he has been described as being able to finish fights quickly and impressively through his striking abilities or grappling skills. He also loves playing at some of the best payout online casino canada offers to online casino enthusiasts. These highest payout online casinos mimic the excitement fighters experience during MMA matches. The nickname also reflects how happy Hakeem makes his fans feel when they see him perform well in an MMA match!
Olivier Aubin-Mercier
A Canadian mixed martial artist, Olivier Aubin-Mercier, competes as a lightweight in the Professional Fighters League. He is best known for his time with the Ultimate Fighting Championship, where he was a former TUF Nations: Canada vs. Australia winner.
Aubin-Mercier was born in Montreal, Canada and began training in judo at a young age. He fought primarily for Quebec-based promotions and was a former TKO Lightweight Champion.
From an early age, Aubin-Mercier studied judo, earning a black belt and becoming a two-time junior national champion and three-time senior national medalist.
Misha Cirkunov
Misha Cirkunov is a Canadian mixed martial artist who was born in Latvia. He moved to Canada when he was 13 years old and started training in mixed martial arts at the age of 16.
On January 30, 2010, Cirkunov made his professional debut against Jeff Doyle. In 20125, Cirkunov signed a four-fight contract with the UFC in the summer. He is currently ranked as the number 73 light heavyweight MMA fighter by Combat Press, which is published by USA Today Sports Media Group.
Cirkunov is known for his heavy hands and powerful striking. He can knock out anybody in the light heavyweight division with one punch.
Conclusion
Canada is a country with a rich MMA history. Many of the greatest canadian mma fighters have left their mark on the MMA scene, including Georges St-Pierre, Rory MacDonald, and Michael Bisping. There are some famous MMA players from Canada who you might not know about but who should definitely be on your radar!