Terence Crawford dominates Errol Spence Jr. en route to masterful TKO – Spence vs. Crawford Highlights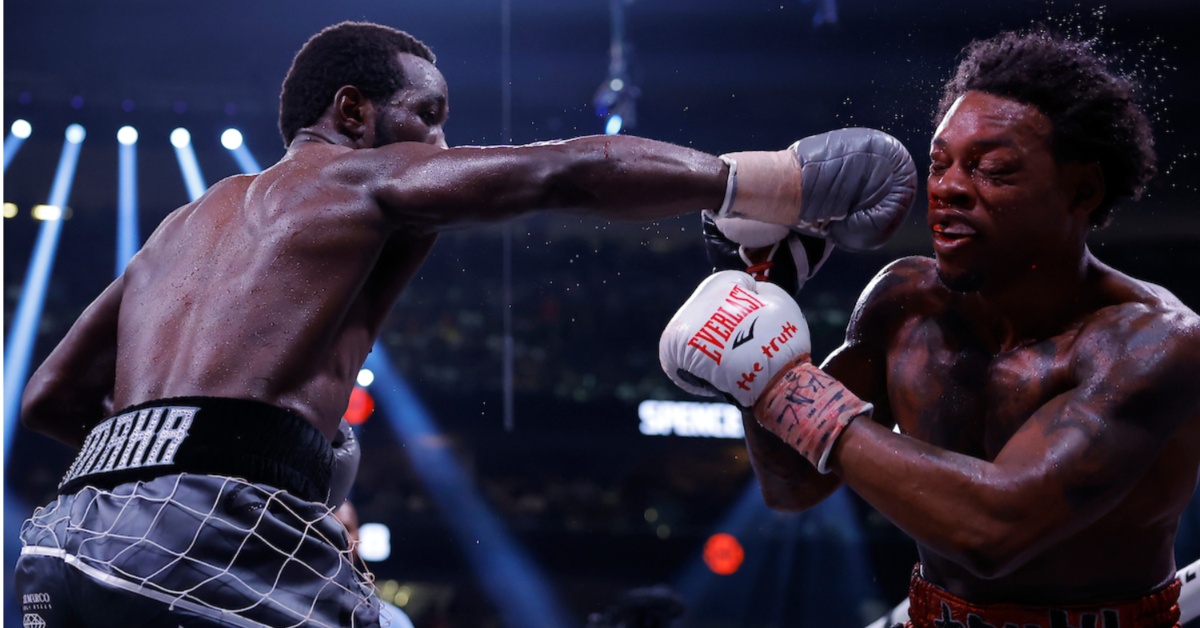 On Saturday night, boxing fans were treated to the fight of the decade as Errorl Spence Jr. and Terence Crawford stepped into the squared circle for a showdown that many fans never expected to see. Spence, the WBC, WBA, and IBF welterweight champion, walked into the bout riding a 28-0 record while his opponent and reigning WBO king, Terence Crawford, stepped inside the ring riding a stunning 39-0 record.
In the early going, Spence came out immediately attempting to put pressure on Crawford. That turned out to be a mistake as Crawford's lightning speed and brilliant counterstriking stymied Spence's game plan every step of the way. In the second round, Crawford landed a solid right power jab that sat Spence down.
Through the next five rounds, Crawford would begin to take over, putting his speed on display. In round seven, things began to look especially sketchy for Spence as he hit the mat, but once, but twice. Swelling in Spence's eye prompted the ringside physician to take a look in between rounds, but the fight was allowed to continue.
It was all downhill from there as Crawford landed a big right hand in the ninth. With Spence on wobbly legs, Crawford moved in for the kill and unleashed a flurry of strikes. When it was apparent that Spence could no longer intelligently defend himself, the referee had no choice, but to step in and call for the stoppage.
Official Result: Terrance Crawford def. Errol Spence Jr. via TKO at 2:32 of Round 9 
Check Out Highlights From Errol Spence Jr. vs. Terence Crawford Below: