Erin Blanchfield lands No.3 spot in flyweight rankings, No.8 P4P following UFC Vegas 69 win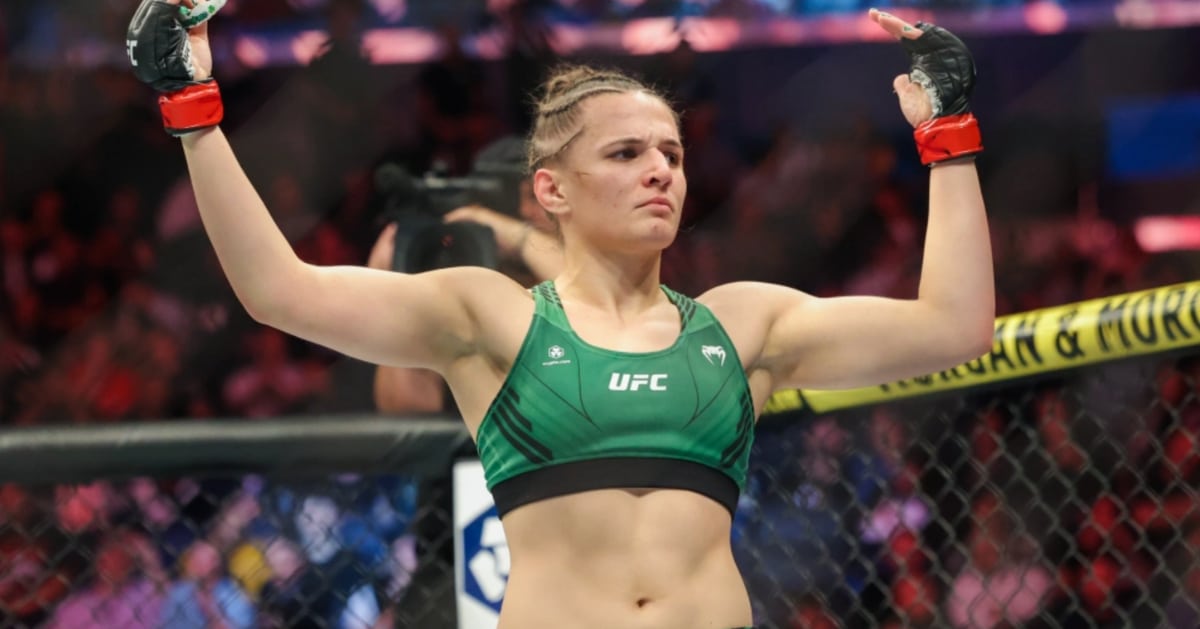 UFC flyweight Erin Blanchfield enters the flyweight top three in the latest promotional rankings update following this past weekend's victory.
While many tipped Blanchfield for future success, her impressive second-round finish of former strawweight champion Jessica Andrade was nothing short of spectacular. Blanchfield would secure a rear naked choke over the betting favorite, but also enjoyed success on the feet in the first round – the general consensus being that this is where she would find the most problems.
With the win, Blanchfield would take Andrade's No.3 women's flyweight ranking, pushing the Brazilian just down one spot to four. The 23-year-old was previously the division No.10 ranked fighter and also makes her debut on the female pound-for-pound list at the No.8 spot.
Blanchfield now appears set to take on the winner of Valentina Shevchenko and Alexa Grasso, who are scheduled to fight for Shevchenko's undisputed title on February 4.
Erin Blanchfield eyes Shevchenko bout
Shevchenko has built an undeniable legacy, currently riding a nine-fight win streak, eight of which were title fights and finds herself second only to Amanda Nunes on the P4P list.
Still though, Blanchfield is up for the challenge and while it seems likely that a title fight is next, the American said that she would be willing to take another fight in between.
"I'm definitely OK with fighting again," said Blanchfield. "The title fight's in two weeks, so I think it can line up perfectly. But if they want me to fight again, I'll gain more experience."
"I would prefer Shevchenko, I think she beats Grasso, I think Grasso is a very tough fighter but I want to be the one that takes it from her."
Is Erin Blanchfield the next flyweight champion?