Dustin Poirier calls for USADA abolishment if Conor McGregor lands exemption: 'Just remove it completely'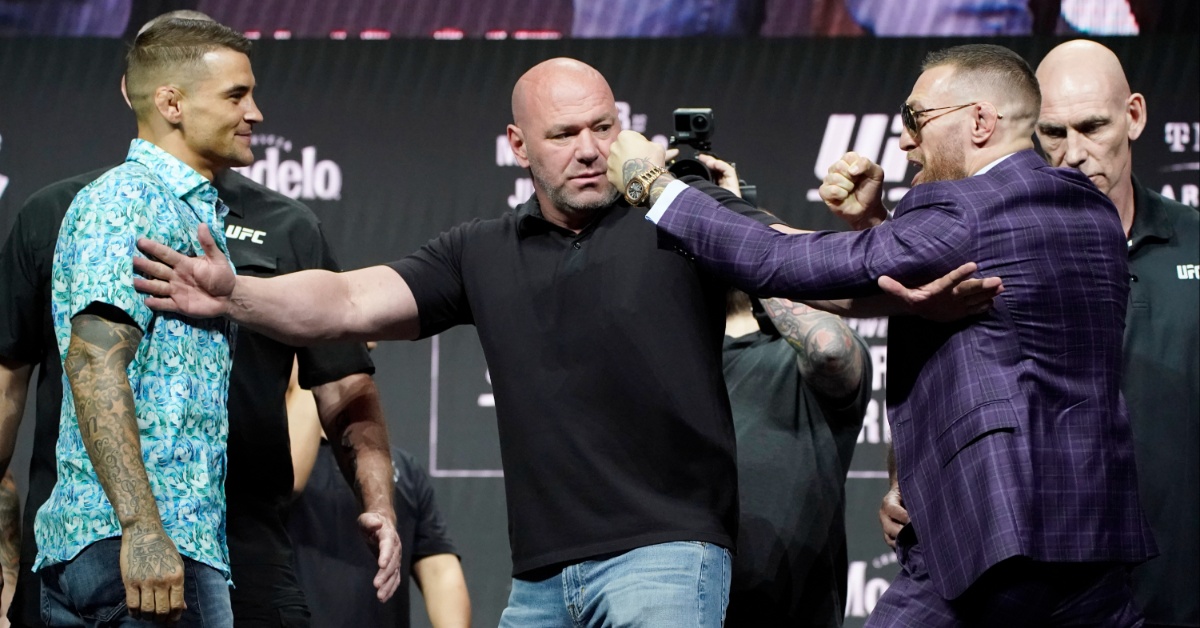 Former interim lightweight champion, Dustin Poirier has called for anti-doping agency, USADA (United States Anti-Doping Agency) to be abolished, if rumors come to fruition regarding a potential exemption offered to former two-weight champion and three-time foe, Conor McGregor by the UFC, to allow him to compete inside the Octagon again.
Poirier, the current number three ranked lightweight contender, most recently headlined UFC 291 back in July in Salt Lake City, Utah – suffering a spectacular rematch loss to fellow former interim champion, Justin Gaethje in the pair's symbolic BMF championship fight.
Dropping his first knockout defeat since a 2016 strikes finish loss to common-foe, Michael Johnson, Poirier was stopped with a stunning second round high-kick knockout loss to the Arizona native.
As for McGregor, the 35-year-old Dubliner has yet to make his return to the Octagon since fracturing his left tibia and fibula in a first round doctor's stoppage TKO loss to Poirier back in July 2021.
And widely expected to take on would-be common-opposition, Michael Chandler in a return to the Octagon at the welterweight limit, McGregor, who has yet to submit any drug testing samples to USADA at the time of publication, has been the subject of speculation regarding a potential exemption granting by the UFC.
Dustin Poirier shares his thoughts on Conor McGregor's return
However, as far as Lafayette striker, Poirier is concerned, if the former two-division champion is allowed to freely make his way back to active competition without going through the right channels and protocols, USADA should be disbanded altogether.
"I like USADA, and I do think they're doing a good job of cleaning up on our sport," Dustin Poirier told MMA News. "But for me, it hey waive [the six-month window] and allow him (Conor McGregor) to compete with no drug testing, it kind of makes a joke of the whole thing. Just remove it completely."
"There shouldn't be gray areas," Dustin Poirier explained. "It's white and black with USADA, you take tests and pass them, you're able to compete. You don't take tests, you won't be able to compete."
Do you agree with Dustin Poirier's thoughts?