Dustin Poirier calls for New Orleans trilogy bout with Justin Gaethje next: 'I did the first fight where he's from'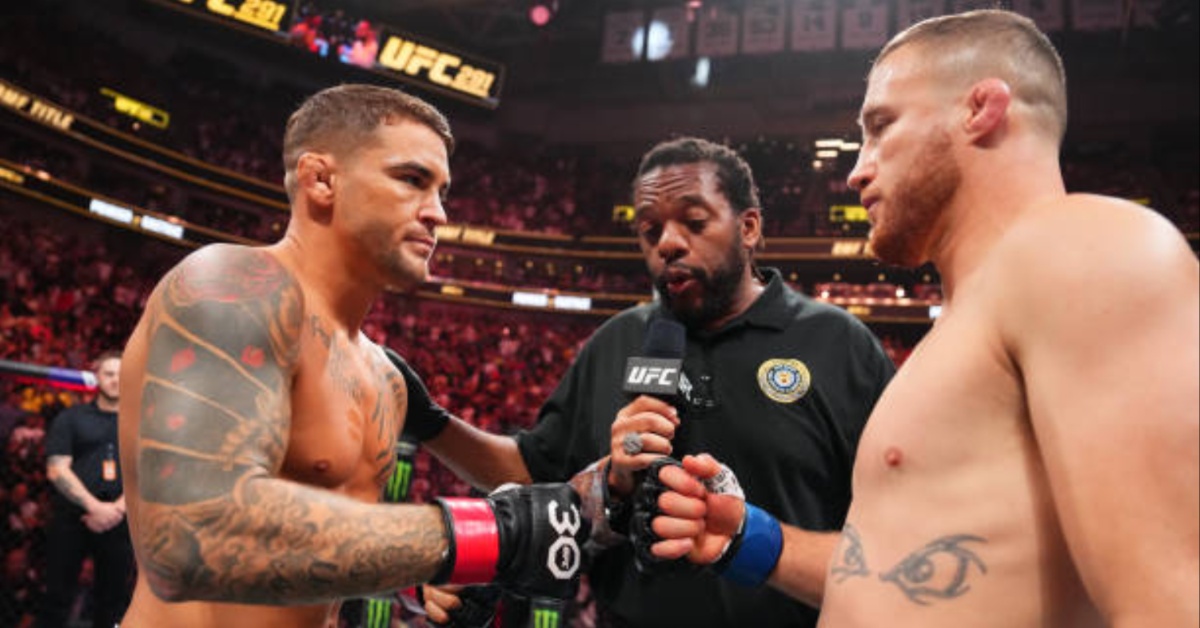 Off the back of a shocking knockout loss to two-time foe and fellow former interim lightweight champion, Justin Gaethje at UFC 291 last month, Dustin Poirier has suggested a trilogy rubber match with his lightweight rival next, in a New Orleans rubber decider.
Poirier, who slumped to number three in the official lightweight rankings following UFC 291 at the end of last month, suffered a devastating stoppage loss against Gaethje, with the Arizona native avenging a 2018 finish with a thunderous second round high-kick KO win over the Lafayette native.
Off the back of the knockout defeat – which came as Poirier's first stoppage loss via strikes since a 2016 defeat to common-foe, MIchael Johnson, the Louisana native made it clear that he still believes he lost to an opponent in Gaethje, whom he is firmly certain of that he is still better than.
"Khabib (Nurmagomedov) was better than me," Dustin Poirier said. "I lost Saturday [at UFC 291] to somebody [Justin Gaethje] I think I'm better than."
"I was away from home for nine weeks in training camp, you know," Dustin Poirier explained. "I dieted 11 weeks, sacrificed so much, really – was really focused, man, was really, really focused. And felt great – the best I've ever felt. Honestly, the best I've ever felt." 
Dustin Poirier calls for trilogy fight with Justin Gaethje next
And despite teasing an impending move to the welterweight limit following years of speculation regarding a divisional climb, Poirier has now set sights on a rubber bout decider with Gaethje – suggesting a showdown in the south, in New Orleans to be exact.
"Me and Justin (Gaethje) are 1-1 let's do #3 in New Orleans," Dustin Poirier posted on his official X account overnight. 
"I did the first fight where he's (Justin Gaethje) from," Dustin Poirier posted on X. "Let's do #3 in the boot."
Would you like to see Dustin Poirier fight Justin Gaethje again?