UFC lightweight turned welterweight killer Donald Cerrone added another win to his record at UFC 206. After three straight finishes at 170 pounds, 'Cowboy' took on 'Immortal' Matt Brown in Canada this past Saturday (Dec. 10, 2016). Following two narrow rounds, Cerrone upped the ante in the final frame and pulled out a huge finish. Landing with his trademark switch kick to the head, 'Cowboy' put away Brown for a convincing knockout victory.
Having always been the company man, Cerrone's trademark outside the octagon is being willing to fight anywhere and anytime. Never even worried about weight classes, 'Cowboy' has become a hit with fans with his always ready attitude. Turning the tables on his employers, to a degree, Cerrone was part of the MMAAA launch this month. Joining forces with GSP, Tim Kennedy and Bjorn Rebney, to name a few, 'Cowboy' became a face of the mixed martial arts athletes association.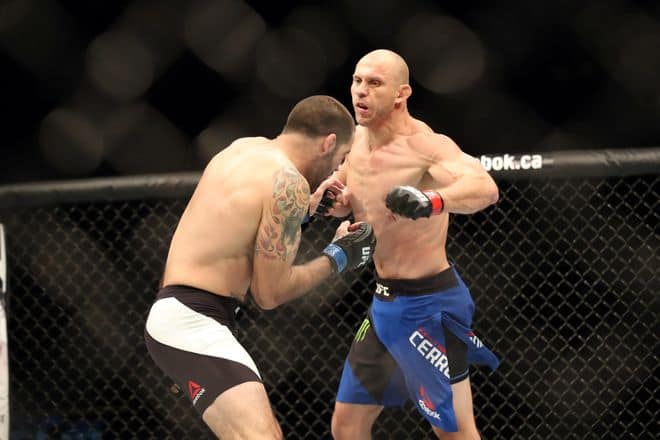 Mixed Feelings
Stating he wanted to see pensions, healthcare, benefits and after-care become a reality in MMA, Donald Cerrone took a stance against the UFC, at least that's what we thought. As events started to unravel, it became clear that 'Cowboy' was in a little deeper than he'd first hoped. Later claiming he 'didn't know' he'd actually be on the board with the MMAAA, Cerrone insisted he'd move forward with the association, but wasn't calling for strikes or inflammatory action. Also acknowledging he 'should have called Dana White' about his concerns, Cerrone said he'd hash things out with the UFC president during an impending meeting.
That meeting has now taken place, and Cerrone tells FOX Sports that White was kinda like a Dad figure during their chat. Although White has blasted Bjorn Rebney for his part in the MMAAA, he's also said, in tune with the UFC's official statement, that fighters are welcome to join unions or associations.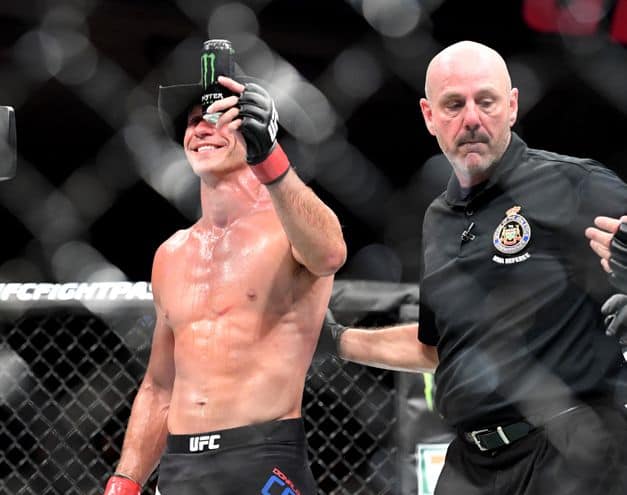 "Not Angry, Just Disappointed"
"1,000-percent (Dana White was) receptive, definitely. It was always in a good place. It reminds me of when you get in trouble with your dad and they don't ground you, they just tell you how disappointed they are in you, which is even worse. So that's kind of what he did to me and he's just like 'you let me down,' it's not so much let him down but just kind of a slap in his face.

"I guess I should have let him know what I was getting involved in. It is what it is, but we're on the up and up now."
Were White's 'home truths' about former Bellator boss Bjorn Rebney influential in quelling Cerrone's angst? Quite possibly, but it appears 'Cowboy' has his best foot in both doors as far as the association and his employers are concerned. On the subject of his next fight, the Greg Jackson protegé says he is still intent on fighting in Denver, Colorado in January, but the opponent doesn't matter:
Whoever, Just In Denver
"It doesn't matter at all. If I had to pick one, I'd want Demian Maia cause he's on the way to the title fight but if I had to hurry up and choose someone for Denver, it's whoever they want to give me. That doesn't matter to me at all. Staying busy, staying fun that's what I love," Cerrone said.

"Hopefully, I get back here and they have a contract waiting for me. If it's (Jorge) Masvidal, f***ing A, if it's someone else, even better, let's go."