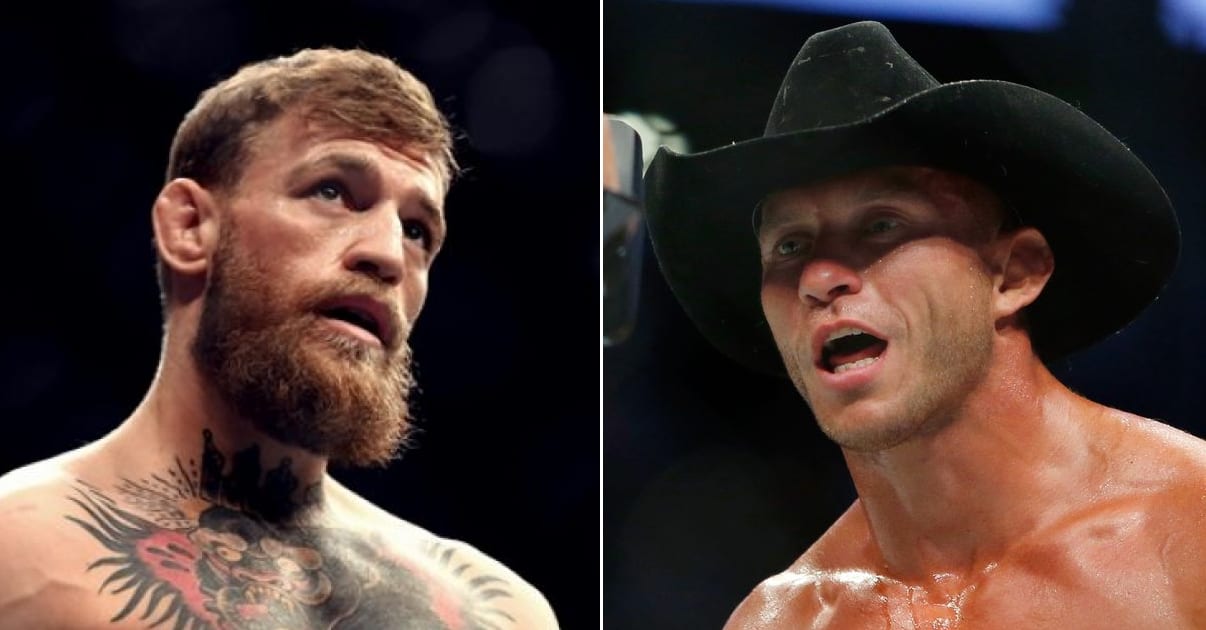 After his big win over "Platinum" Mike Perry at UFC Denver on Saturday night (Nov. 10, 2018), Donald Cerrone said the UFC had already offered him a name. Now, "Cowboy" is hinting he is waiting on Conor McGregor.
Cerrone was visibly emotional when he defeated Mike Perry at UFC Denver last weekend. The 35-year-old "Cowboy" seems to be a refocused and re-dedicated fighter. During his UFC Denver post-fight scrum Cerrone said that the UFC had already offered him up a name. Despite pleas from the media Cerrone would not share the name of his next potential opponent.
Cerrone, however, is dropping some hints as to who his next fight may be. Earlier today "Cowboy" shared on Instagram what looked to be a teasing of a potential money fight with McGregor:
After hinting at a big fight on Saturday, Cowboy teases he's waiting on Conor McGregor. pic.twitter.com/I2mIeD54oC

— Brett Okamoto (@bokamotoESPN) November 14, 2018
"Cowboy" has stated multiple times that he would be dropping back down to 155 pounds. McGregor fights in that weight class.
Let us know what you think. Is the UFC really considering booking Conor McGregor vs. Donald Cerrone? Or is "Cowboy" just doing his part to hype fights?