As the No. 6-ranked welterweight in the stacked UFC 170-pound waters, longtime top contender Donald Cerrone has seen the criticism of his match-up versus unranked Darren Till in the main event of this weekend's (Sat., October 21, 2017) UFC Fight Night 118 from the Ergo Arena in Gdansk, Poland.
Looking to rebound from two losses to Robbie Lawler and Jorge Masvidal, he knows that facing a relatively unknown name in Till is a huge risk for him and a massive opportunity for the 24-year-old Brit, turning the bout into a sort of lose-lose proposition.
But 'Cowboy' recently described the real situation to MMA Junkie, noting that the MMA audience was gullible to believe fighters when they claim they'll fight anyone anywhere, with many actually picking and choosing their bouts much more carefully than publicly flaunted. Wanting to get back in the Octagon as always, he said fighters turning down fights is a major trigger for him:
"The MMA audience is so stupid," Cerrone said. "They just think because a guy says, 'I'll fight anybody,' that means they'll do it. No, that's not true. They said they'll fight anybody in public, and then when they get the call and their manager sits down with them and they're like, 'They offered us 'Cowboy' and their manager says, 'Stylistically I don't know if that's a good matchup for you right now, you're coming off a loss' and blah, blah blah.

"Then they say they didn't turn it down, but their management turned it down and it's not them doing it, 'I didn't turn it down.' To me that drives me (expletive) through the wall."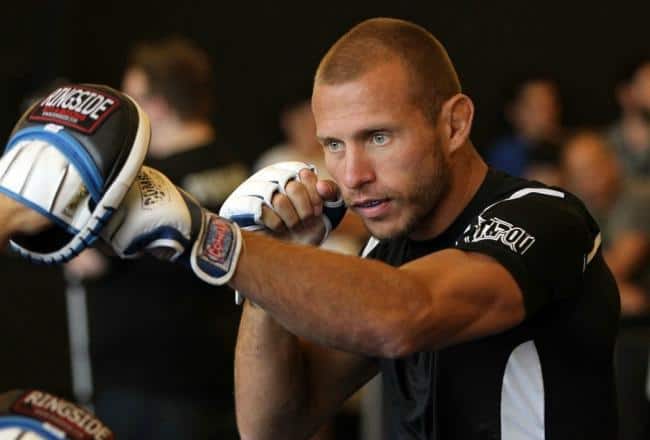 No details came of whom may have turned down a fight with him in Poland, so 'Cowboy' gave his respect to Till for fighting a 'legend' with only a few UFC bouts to his name. He saw the young version of himself in Till, because neither will turn down a fight.
That said, he acknowledged how big of an opportunity this was for 'The Gorilla,' while simultaneously admitting it didn't make all that much sense for him career-wise:
"For Darren to say, 'You know what, I've only had a couple fights, I'll fight a (expletive) legend, let's go.' Dude, right on, bro," Cerrone said. "I was that son-of-a-(expletive) kid. I remember taking those fights. My hat's off to the kid. The steam's running on him. Good opportunity for him. But people say no all the time. It's (expletive) asinine to me.

"Career-wise, is this a smart fight moving forward in my direction in the rankings? Probably not. This does me nothing. It does something for Darren if he wins. He could do some serious leap-frogging, but for me, nothing. Why be the guy that says I'll fight anyone, anywhere, anytime – oh, except for him? If I say that I have to live by it."
Indeed Cerrone has been criticized for perhaps even fighting too much and not allowing his body to rest in between bouts, but for better or worse, it's who he is and the reason why he's such a fan favorite and owner of UFC records.
He's also a true throwback to an era of fighters who would fight anyone, anywhere, and it's possible there's never been a fighter more willing to step up on short notice in MMA history. Whether that's good or bad for his career longevity doesn't matter, because even if "Cowboy" knows fighting Till does nothing for him in a rankings sense, he simply wants to get in the cage and do what he's best at.
Even if that means risking becoming a 'gatekeeper' for one of Europe's potential future stars of the sport.