Former two-time UFC bantamweight champion, Dominick Cruz maintains he has no regrets regarding comments he made about former two-weight champion, Daniel Cormier and his commentary ability prior to his return at UFC 269 on Saturday.

Cruz, a former two-time undisputed bantamweight champion, returned on the preliminary card of UFC 269 last weekend, earning the #7 rank in the division with an eye-catching unanimous decision display against Pedro Munhoz – extending his winning run to two fights in the process.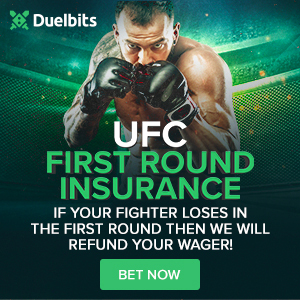 However, Cruz grabbed headlines on the Thursday and Friday of fight week prior to his Octagon appearance, when he claimed that fellow color commentator, Cormier did not do sufficient homework or tape study ahead of his role in the booth, as well as claiming he muted his television when Cormier was commentating.
Cruz's claims led to an impromptu sitdown interview with former light heavyweight and heavyweight champion, Cormier, where the latter questioned why Cruz would publicly critique his ability as a commentator, while Cruz maintained that he was simply expressing his opinion, and did nothing of note wrong. 
Dominick Cruz maintains he does not regret comments made regarding Daniel Cormier's commentary
Off the back of his vintage performance and winning effort against Munhoz, Cruz maintained that while his comments about Cormier drew much attention, he had no regrets regarding his decision to make those remarks, however, admitted he regrets the forum he chose to air his opinion on Cormier's commentary.

"I don't regret what I said, because I hadn't eaten in three days, I hadn't drank in two days, they're (the assembled media at UFC 269) asking me questions – I spoke from the heart," Dominick Cruz told Ariel Helwani on The MMA Hour. "I never regret what I say, because I wasn't mean – I was very loving. What I regret, I guess, is where I said it. Maybe I shouldn't have said it there, because then that allowed the media to take it and do whatever they wanted with it."

"Look, you and me both know I love (Daniel) Cormier," Dominick Cruz explained. "You love Cormier. How do you not love Cormier?… I get that. This is a completely different conversation we had. This was about your job, and what is you job. 'Not everybody needs to do it your way, Dom.' I hear you."
"The point is, what is the job of a color analyst?" Dominick Cruz asked. "Not my job, not what is my job as a color analyst. What is your job as a color analyst? Well, is it just to know off the top of your head what these guys do? Like, put yourself in their position, Cormier – would you want somebody to watch film before you fight? Or would you want them to not? That was the only question I asked. All the other defense came from whatever else it came from. I simply asked questions." (Transcribed by MMA Fighting)