Undefeated boxing star Devin Haney arrested, charged with felony possession of a concealed weapon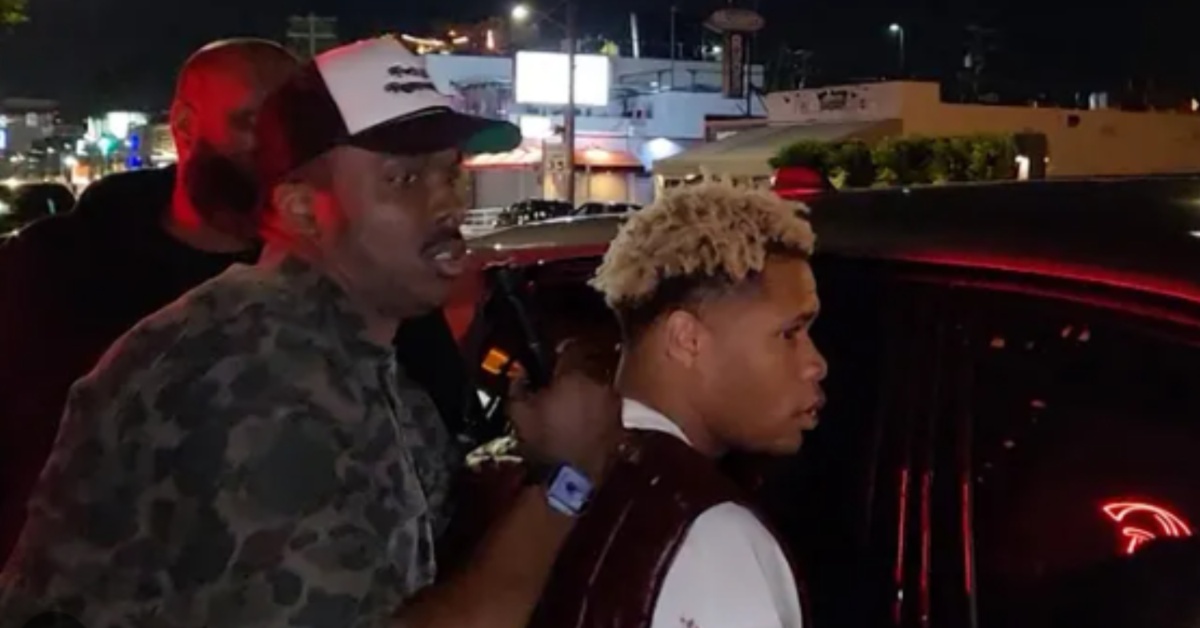 Undefeated lightweight boxing world champion Devin Haney has been arrested and charged with a felony after an unregistered semi-automatic firearm was found in his vehicle.
Per a report from TMZ Sports, Devin Haney is currently free on bail after the weapon was found under the driver's seat of a car registered in his name during a routine traffic stop.
Devin Haney is said to have left a Los Angeles nightclub around midnight on Wednesday. Minutes later, local police pulled the vehicle over due to an unsafe lane change and a failure to use a turn signal. According to authorities, Haney was not driving the vehicle. The person behind the wheel disclosed that there was a firearm underneath the driver's seat. Neither Haney nor the driver took ownership of the weapon, but because the vehicle was registered to Haney, he was arrested and booked for felony possession of a concealed weapon.
Haney was released just past 8:00 a.m. on Thursday morning on $35,000 bail. He is scheduled to be back in court next month.
Devin Haney's Father Comments on His Son's Arrest
The 24-year-old's father and trainer, Bill Haney told ESPN that the whole thing was a misunderstanding that he is confident will be cleared up in court.
"It's a misunderstanding that will be solved when Devin goes to court. It's unfortunate that he was arrested with his armed licensed security. I'm confident things are going to be worked out."
Devin Haney's arrest comes less than two months removed from his somewhat controversial unanimous decision victory over Vasiliy Lomachenko in May. Haney, who currently reigns as the undisputed lightweight boxing world champion, has seen his popularity explode in recent years, thanks in large part to back-to-back victories against George Kambosos in June and October of last year.
Haney currently carries a 30-0 record with 15 victories coming by way of knockout.