Heavyweight KO king Derrick Lewis pens new 8 fight UFC deal to remain with promotion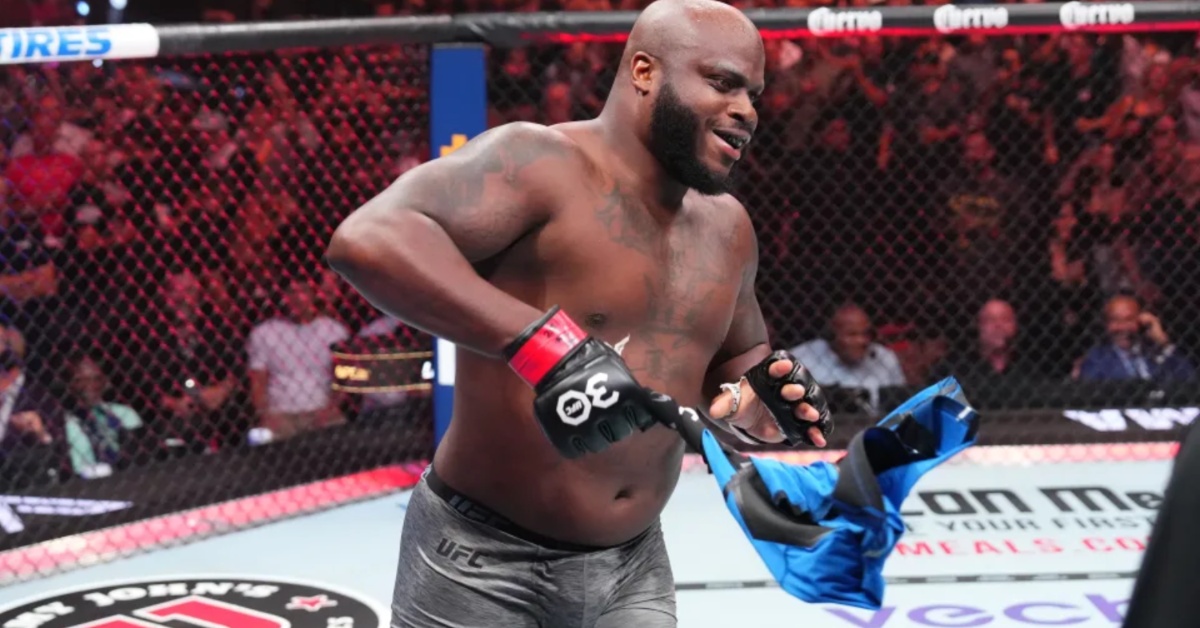 It seems that UFC heavyweight Derrick Lewis has resigned with the UFC after short-lived time as a free agent.
Two weeks ago, Lewis snapped the worst run of his career, a three-fight losing streak, on the main card UFC 291. The 38-year-old would and a sensational flying knee against Marcos Rogerio de Lima, dropping the Brazilian before following up with ground and pound – ultimately the referee waved the fight off after just 33 second.
Following the win, and his comical celebration, Lewis announced on the mic that he was now a free agent but hoped of resigning with the promotion.
"I'm a free agent now," Lewis said in the cage. "Hopefully, I can get another contract with the UFC."
Lewis followed up with a similar sentiment at the post-fight press conference before taking a shot at the media members.
"I'm hoping to stay here in the UFC, I like it here. I like the staff," Lewis said. "Everybody's cool here except for the media."
Derrick Lewis resigns with UFC
In a story first reported by The Mac Life's Oscar Willis, it now seems that Lewis has in fact reigned with the UFC.
Following Lewis' announcement that he was a free agent, there had been suggestions that he should pursue a fight with Francis Ngannou under the PFL banner. The pair fought back in 2018, in what is widely regarded as one of the worst fights in the promotion's history.
There is also the finical aspect as after signing his monumental deal with the PFL, it was revealed that any of Ngannou's opponents were to earn it least one million dollars.
Is it a good move for Derrick Lewis to resign with the UFC?