'The Korean Zombie' is back.
In the main event of last night's (Sat. February 4, 2017) card from Houston, Texas on Super Bowl weekend, No. 9-ranked UFC featherweight Dennis Bermudez welcomed back Chan Sung Jung to the Octagon after a lengthy hiatus due to military service requirements in his home country of South Korea.
'TKZ' connected with a right hand that dropped Bermudez and earned Jung his first UFC win in nearly four years. The loss snapped 'The Menace's' two-fight win streak and put a halt in his plans to solidify himself as a title contender at 145 pounds.
During the post-fight press conference Bermudez stated he felt as though he improved from his last Octagon outing despite the fact that he was unable to walk away with the victory:
"Everything was going my way, I felt," Bermudez said. "I definitely improved this fight from my last fight, even though I didn't get the victory. Mistakes were made, Korean Zombie capitalized on it. It's all good."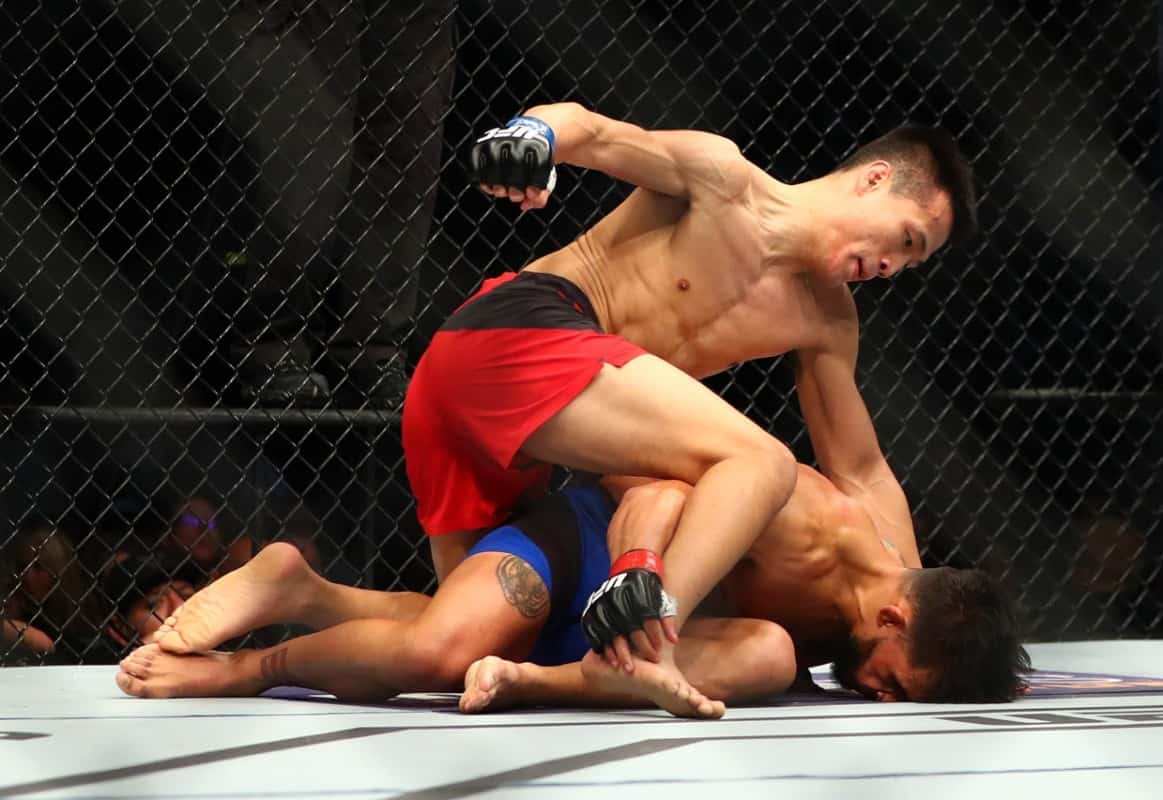 "The Korean Zombie's' last Octagon appearance saw him suffer a fourth round TKO loss to 145-pound champion Jose Aldo in August of 2013, after dislocating his shoulder in the fight. Jung was then forced to fulfill mandatory military service in his home country of South Korea, putting a brief three and a half-year pause on his fighting career.
While Bermudez wasn't expecting Jung to come into the fight as a victim of the tossed around term 'ring rust', he does believe referee Herb Dean may have called the bout off a bit prematurely:
"I thought it was a little bit early stoppage," Bermudez claimed. "I know I was on Herb's (Dean) leg but, I knew he was there trying to hit me so I was shooting on him, and just Herb was — I know Herb was just doing his job, trying to keep us safe in there. But yeah, I had a big platform to make a rise to the top and it didn't go our way tonight."

"I heard some people saying some stuff about him. Ring rust and stuff like that. We were ready and prepared for a tough Korean Zombie. I put myself in his shoes. If I was away from the sport for three years, I would be so thirsty, so hungry, get in there and get after it. So yeah."
Do you believe the contest was stopped a tad too quick? You can check out Bermudez's post-fight interview here below: