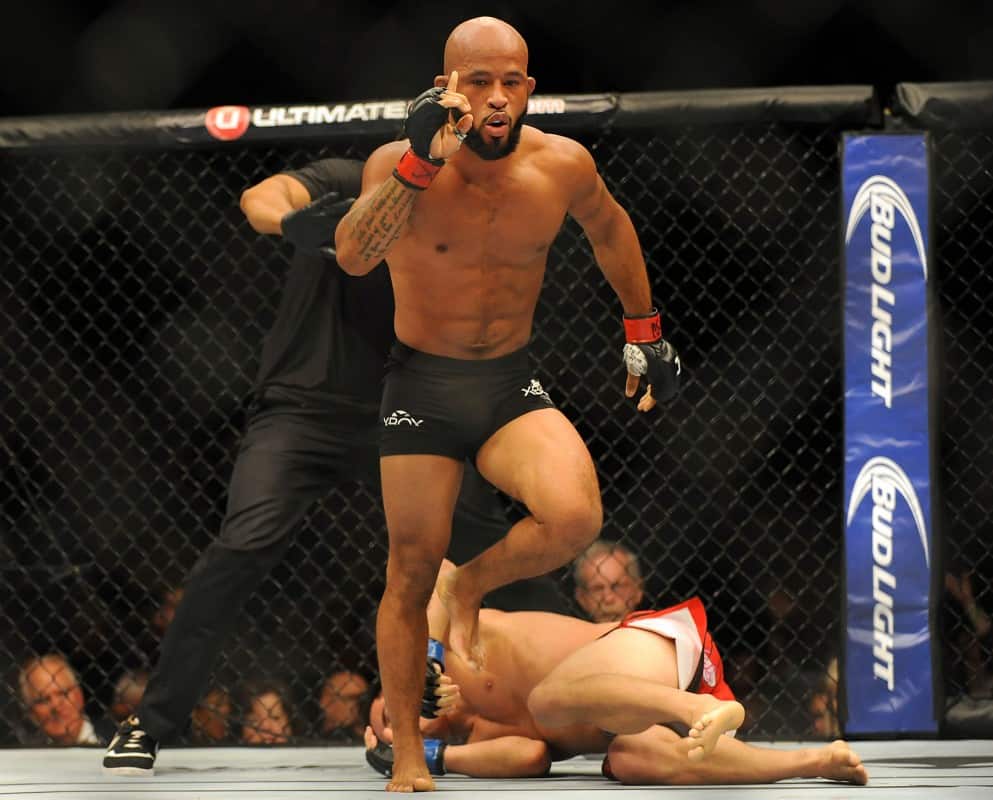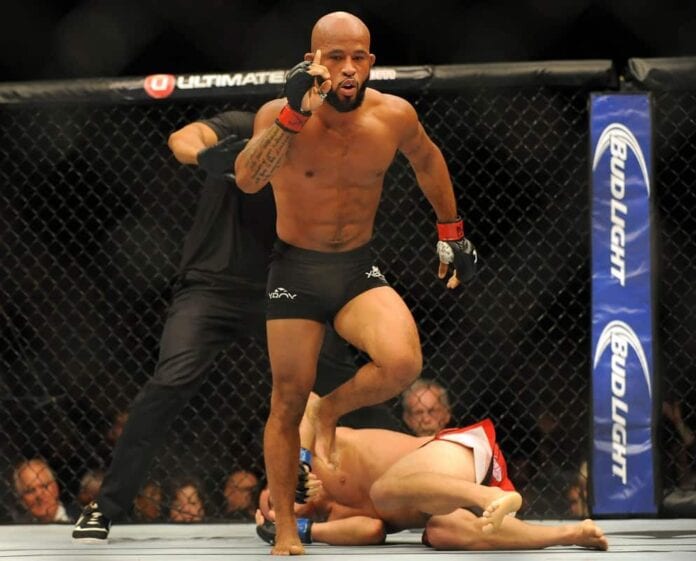 UFC 186 goes down on April 25th 2015, from the Bell Centre in Montreal, Quebec, Canada, and features the rematch between bantamweight champion TJ Dillashaw and former kingpin Renan Barao. "Killashaw" snatched the title from "Baron" in a huge upset at UFC 173, before a rematch at UFC 177 was cut short when the ex-champion fainted during the weight cut.
It's going to be a very big night for the little guys, as we now learn that flyweight champion Demetrious Johnson vs Kyoji Horiguchi will be the evening's co-main event. "Mighty Mouse" has proved himself to be the best fighter by far at 125 pounds, going unbeaten since his 2011 bantamweight loss against Dominick Cruz.
The champion has beaten Joseph Benavidez twice, Chris Cariaso, Ali Bagautinov, Ian McCall, John Dodson and John Moraga during his recent streak. His opponent at UFC 186 is one of the fastest in the division, and has a tasty nine-fight win streak behind him. A Karate black belt known for his excellent footwork, "The Supernova" could prove to be MM's toughest challenge to date. The division is arguably shallow at the moment, although Horiguchi's four UFC wins see him ranked at number eight.
Update
The welterweight showdown between Hector Lombard and Rory MacDonald has been removed from the UFC 186 card, with the promotion giving the following statement:
"The previously scheduled bout between welterweights Rory MacDonald and Hector Lombard has been removed from the card and updates for both fighters will be provided when available."
Poor old Hector Lombard never even got the call from the UFC to tell him the fight was cancelled, as per MMAMania:
""I woke up this morning and I got a text from Ariel Helwani that he was sorry for my fight been cancel! I don't have a clue at this point, but I trust the UFC made a decision for a good reason!"
With the addition of Demetrious Johnson vs Kyoji Horiguchi, check out the super stacked UFC 186 card below:
Main Card
T.J. Dillashaw vs. Renan Barao
Demetrious Johnson vs Kyoji Horiguchi
Rory MacDonald vs. Hector Lombard
Quinton Jackson vs. Fabio Maldonado
Michael Bisping vs. C.B. Dollaway
Patrick Cote vs. Joe Riggs
Preliminary Card
John Makdessi vs. Abel Trujillo
Yves Jabouin vs. Thomas Almeida
Nordine Taleb vs. Claudio Silva
Jessica Rakoczy vs. Valerie Letourneau
Olivier Aubin-Mercier vs. David Michaud
Follow @Rorylowkick

Follow @LowKick_MMA

Tweet