Unbeaten in 16 professional mixed martial arts (MMA) bouts, rising UFC welterweight Darren Till will have an opportunity to launch his under-the-radar career into the stratosphere when he meets longtime veteran Donald Cerrone in the main event of this weekend's (Sat., October 21, 2017) UFC Fight Night 118 from the Ergo Arena in Gdansk, Poland.
The Liverpool-born Till has impressed in four UFC bouts thus far, winning three and participating in a "Fight of the Night"-winning majority draw with Nicolas Dalby in his second UFC bout. But he's yet to face an opponent with even close to the resumé of "Cowboy," who has long faced the best the UFC has to offer at both lightweight and welterweight.
That isn't going to scare off the 24-year-old prospect, however. "The Gorilla" recently laced into Cerrone courtesy of MMA Fighting, offering his belief that 'Cowboy,' who's lost his last two, will be looking to take him down in Poland because he's now "too old" to be standing with him:
"Donald Cerrone is going to take me down. He's coming to take me down. He's too old and fragile to be standing with a guy like me.

"C'mon, look at the f**kin' size of me for f**k's sake! I'm twice his size, how the f**k is he going to strike with me? He's coming to take me down, that's his gameplan. I don't fault him for that. He's getting old and he's twice my age. Do not stand with me, you will die."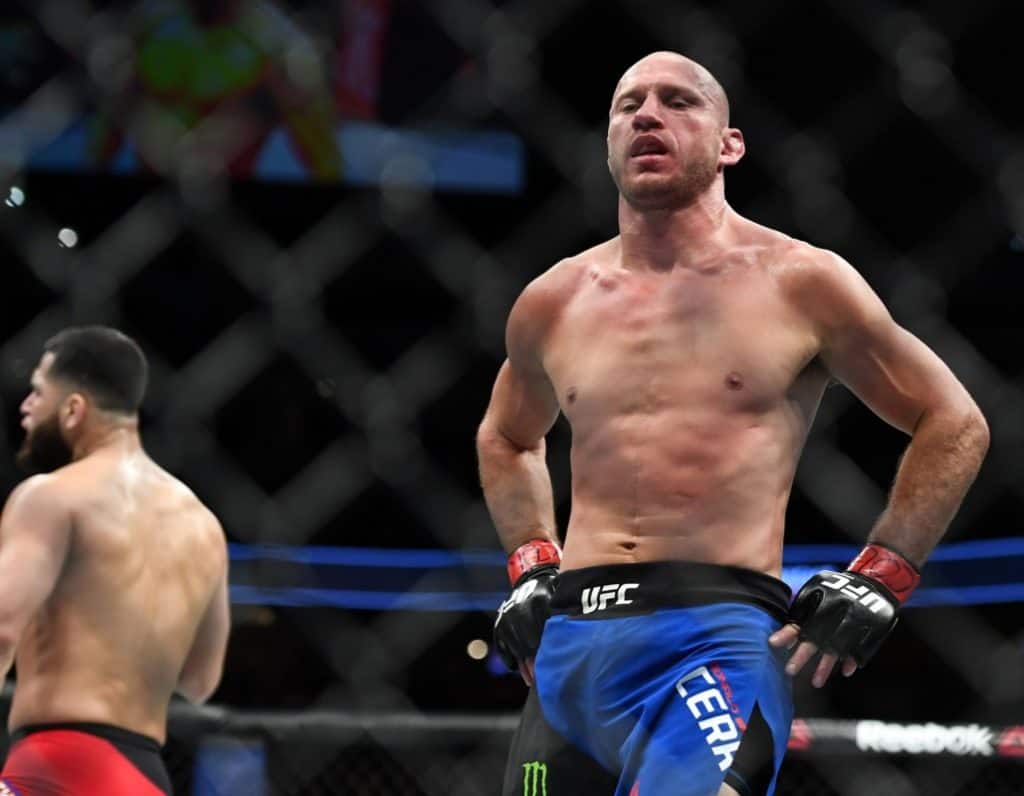 Till appears to certainly play the part of a self-promoting fighter, something that clearly plays into his favor in today's trash talk-centered MMA climate. But stating that he's twice the size of Cerrone may be a stretch because 'Cowboy' is actually one inch taller than Till. Till does own a one-inch reach advantage, but that's hardly twice that of Cerrone.
Cerrone also – and obviously – brings in a long body of work against the world's top fighters, something Till has barely begun to scratch the surface of creating. That doesn't matter to him, who said he still brings a ton of his own experience throughout a blossoming career where no one has been able to hand him a single defeat.:
In his eyes, it will take a special fighter to hand him that defeat – and Cerrone is not that opponent:
"Cerrone is the old generation and he's fighting the new generation. He can say what he likes about him having more fights than me, but let's get something straight – I've been fighting since I was 12 years old.

"I had my first professional fight when I was 15, so I'm no stranger to experience in fights. I've had my fair share and still, no one has been able to beat me in MMA. You can say what you like – I haven't fought the top guys or whatever – but no one has been able to take my undefeated record so far.

"It's going to have to be a very special person that beats me, and it ain't Cerrone."