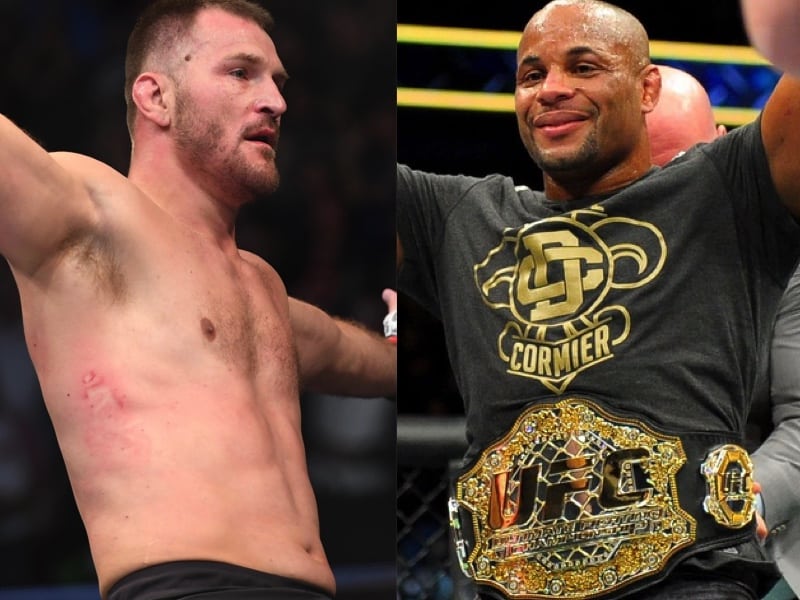 On July 7, a bonafide super fight will headline UFC 226 during International Fight Week at the T-Mobile Arena in Las Vegas, Nevada, as heavyweight champion Stipe Miocic will put his title on the line against 205-pound titleholder Daniel Cormier.
And while the stakes are obviously high in terms of titles, Cormier feels as if this bout, which he described as 'unbelievable', could hold major implications in terms of pound-for-pound status as well:
"That's what it should be. Stipe and I are ranked like No. 3 and 4 or No. 4 and 5 in the pound-for-pound rankings right now. How much better does it get than that?" Cormier told FloCombat. "This is as good as it gets in terms of sport, in terms of athletic competition, in terms of importance of the sport tied to one fight.

"It's unbelievable. I'm so lucky to be a part of this."
Cormier is also looking at the bout as one that could further cement his legacy in the sport. The former Olympian has established himself as one of the greatest light heavyweights of all-time, holding a 20-1-1 professional record, with his only loss coming against Jon Jones.
In addition to beating another champion and another fighter considered to be one of the best in the world, a win at UFC 226 will also make Cormier only the second fighter in UFC history to simultaneously hold two titles in two different weight classes.
And if he comes out on top in July, Cormier says that his accomplishments won't be able to be denied:
"This gives me exactly what I've been pining for," Cormier said. "I get this done, everything I've always wanted, wished for and hoped for is not only a reality but it's my truth now. I can honestly say I am one of the greatest mixed martial artists of all time and have no reservations about it and no one can question it.

"They can only say you know what he's accomplished, he has that right, and he's earned it."
How do you see UFC 226's main event playing out?