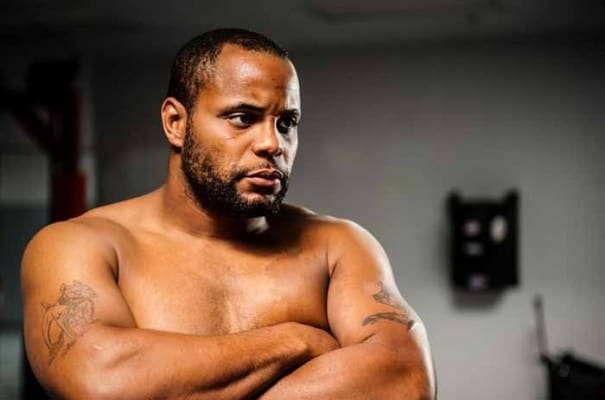 The UFC 178 media day brawl caused the internet to implode for MMA fans, and now all that's left is for the two to finally fight….at UFC 182
After a busy day for the Nevada State Athletic Commission, three verdicts were handed down to three of the biggest names in MMA today. UFC light-heavyweight champion Jon Jones was given a $50K fine by the NSAC, as well as 40 hours community service, and ex-UFC middleweight and Pride FC legend Wanderlei Silva received a $70K fine and a lifetime ban from NV.
The NSAC also handed down the verdict on Daniel Cormier, for his part in the notorious UFC 178 media day brawl, and he received almost the same punishment as "Bones". Although a much lesser amount of $9,000 was the fine for "DC", along with 20 hours community service, it equates to 10 percent of his $90K basic rate for the Jones fight; the same as $50K is to Jones' $500K basic.
In the video above, Cormier gives his two cents on the NSAC verdict on the UFC 178 media day brawl:
"I'm happy with how it turned out, we saw who the aggressor was. He came forward, and I believe (the NSAC) was fair. It was a good verdict. I apologize for my part in the action, that's not who I am. You gotta stop and take a second, and in that moment I didn't. The incident with the shoe wasn't right. It was a street fight, and I wasn't able to control myself as I would usually."
Although the punishment in monetary terms was the same, Jones was doled out twice the amount of community service. This could be a sign that the NSAC believe that he was the aggressor, or perhaps the fact that he is champion had something to do with it. As the bigger role model (at this point) as the promotion's champion, it would be fair to say that he should have thought twice.
Below is a video of the full UFC 178 media day brawl, courtesy of MMAWeekly, as was the video of Cormier after today's NSAC hearing. Although Jones and Cormier will now compete at UFC 182, there is still a ton of awesome fights coming our way this Saturday (Sept. 27th, 2014), so stay tuned to LowKick for more pre-fight hype and coverage of UFC 178!