Daniel Cormier casts doubt on Jake Paul's MMA potential following Diaz fight: 'Nate will submit him'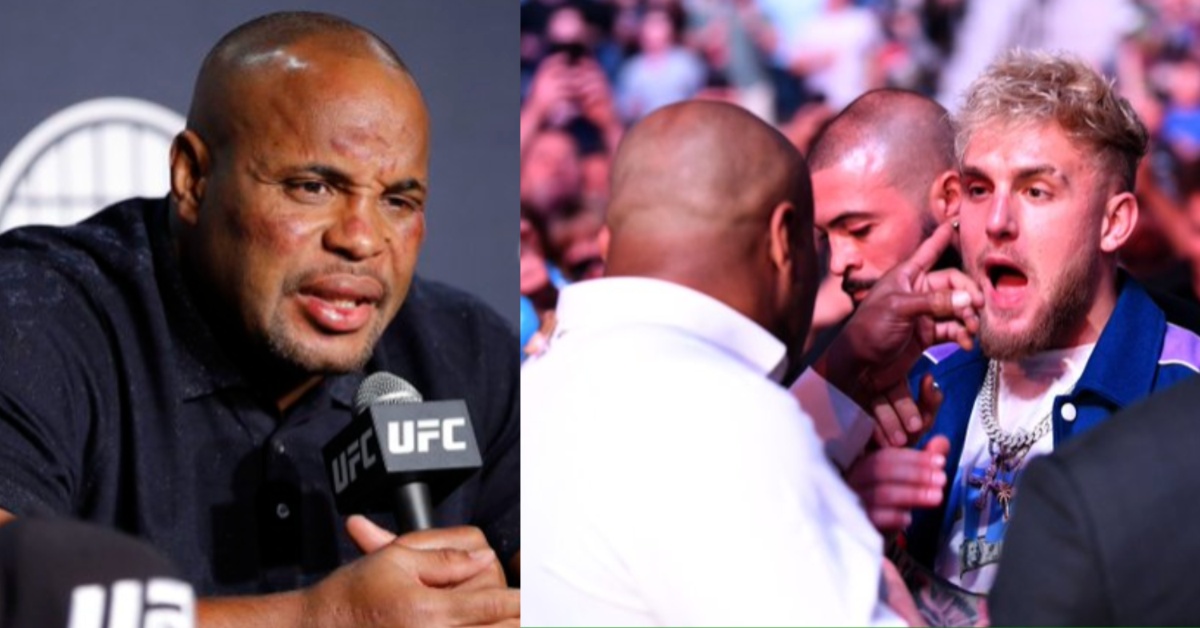 While Jake Paul may have been good enough to secure his seventh career win against Nate Diaz in the boxing ring, it wasn't enough to convince Daniel Cormier that 'The Problem Child' can hold his own in mixed martial arts.
Paul landed a unanimous decision win following an entertaining 10-round scrap with the 'Stockton Samurai' in Dallas on August 5. Back in the win column after a February loss to Tommy Furry, Paul is expected to turn his attention toward making a mixed martial arts debut under the PFL banner in early 2024. No official details have been announced, but 'The Problem Child' has made it abundantly clear that he wants to make his MMA debut against Nate Diaz inside the PFL Smart Cage. Paul even doubled down on his $10 million dollar offer to the TUF alumnus immediately following their boxing bout in the Lone Star State.
While 'The Problem Child' has looked undeniably impressive inside the squared circle at times, Daniel Cormier doesn't believe Jake Paul has a chance in hell of surviving against Nate Diaz in a cage. And his performance inside the American Airlines Center did nothing to convince 'DC' otherwise.
"Nate will submit him," Cormier said on this YouTube channel. "If they fight, Nate will submit him. I'll take less confidence in Jake Paul fighting Nate in MMA because of last weekend. Jake's best chance of dominating Nate Diaz was in boxing, and he didn't. While he did win the fight convincingly, he didn't put him out like many people thought he would – and that's different."
'DC' Willing to Give Jake Paul Credit Where Credit is Due
Clearly, the UFC Hall of Famer wasn't entirely impressed with Jake Paul's performance, but he made it clear that 'The Problem Child' is better than many give him credit for.
"Jake Paul, for me, did a good job – but still shows that there's a lot of work to be done," Cormier continued. "What I will say about Jake Paul: He's better than people try to give him credit for and he's a lot tougher than people try to give him credit for, because one of the areas I thought he would struggle was when it got hard, he would kind of fold up and go back to making videos or doing something different. But he doesn't pack it in – he fights through the tough times" (h/t MMA Mania).
Previously, Nate Diaz suggested that after handing his business with Jake Paul, he would look to re-sign with the UFC in hopes of closing out his long-awaited trilogy with Irish megastar Conor McGregor. However, the 'Stockton Samurai' seemingly accepted Paul's PFL challenge during a post-fight interview, suggesting that the two men may mix it up in four-ounce gloves before Diaz makes his way back home to the Octagon.
Do you want to see the Paul vs. Diaz rematch happen inside the Smart Cage next year?