It seems that everyone has an opinion on the situation of the UFC attempting to have flyweight champion Demetrious Johnson fight former bantamweight champ T.J. Dillashaw. That includes current UFC light heavyweight champion Daniel Cormier, who believes the UFC should show Johnson the money in order to make the fight happen.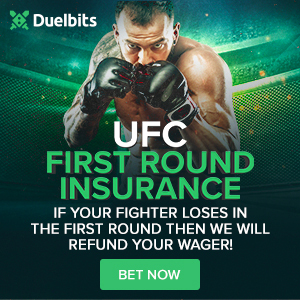 Johnson is not in favor of fighting Dillashaw due to Dillashaw never fighting at that weight and him possibly not making the weight. Cormier, who is not someone who criticizes the UFC often, voiced his opinion on UFC Tonight.
"UFC, if you want Demetrious Johnson to fight T.J. Dillashaw, give him the money," Cormier said Wednesday (transcript courtesy of MMA Fighting. "Pay him a million dollars and say 'that's your fight.' I know it's a lot for a 125-pounder, but the guy's the No. 1 pound-for-pound fighter in the world. Pay him the money, and then let him go fight. … Pay him as the No. 1 fighter in the world for once."
If Johnson wins his next bout then he would break former middleweight champ Anderson Silva's record for 10 successful title defense. Although Johnson has not been someone who has sold very well with casual fans, Cormier believes both parties, the UFC and Johnson, can do better in making it happen.
"I think the responsibility for everything can be shared between Demetrious and the UFC," Cormier said. "The UFC really doesn't understand how to market him, because they have to get creative. He's smaller. He's not the biggest guy. He's dominant. Even when Anderson Silva was the guy running through his division, his points weren't very high, so they have to get creative. I don't know if they've gotten creative. But I do believe DJ has done his part."
Cormier stated that the UFC needs to work on their ways of marketing African-American stars. He also thinks that the UFC needs to be tricky with the way that they market smaller fighters.
"Honestly as an African-American, you have to market people differently," Cormier said. "There is a different demographic, and I don't know if DJ really fits neatly into any certain one. Because just his family and everything, everything combined, you gotta get tricky marketing these small guys, especially an African-American guy. So the UFC doesn't really know how to do that yet with him. But, you have to have 'it,' Cormier continued. "Ronda Rousey happened organically. It just has to connect. It hasn't connected for DJ, UFC has to take responsibility because they don't know how to market him properly yet."
With all of that said, Cormier is a true believer in the fact that Dillashaw is the right fight to make at this stage in Johnson's career instead of top contender Ray Borg, who Johnson is interested in fighting.
"I think it's the fight to take," Cormier said. "Because not only is it the biggest fight he can have, but it's also monumental, and he's trying to break that record. If he does it on a former champion in a division ranked even higher? It means even more for Demetrious Johnson."