UFC heavyweight Roy Nelson has always had a rocky relationship with Dana White. Since winning The Ultimate Fighter season 10, 'Big Country' has compiled a promotional record of 9-9. Nelson holds eight UFC knockouts to his credit, and has been finished just once in his UFC career. The dangerous one-punch knockout artists has often come unstuck with the UFC president, though. Some of his comments in the past have proved a little too gruff even for Dana White.
Nelson once referred to White as the 'woman of their relationship,' during a humorous rant. Dana did not find the comments so funny, and thus a rift began to form between them. Nelson's actions in Brazil this past weekend have certainly rocked the boat a little more. 'Big Country' scored a trademark knockout finish over Antonio Silva at UFC Brasilia, but his outburst following the fight was far more shocking. Feeling the referee John McCarthy had let 'Bigfoot' absorb too much punishment, Nelson let his feelings air with a boot to the butt of 'Big John.'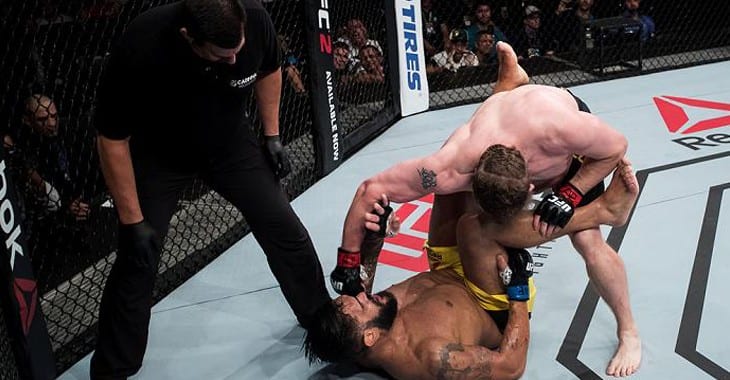 Nelson Goes Nuts
After starching Antonio Silva, then kicking and flipping off John McCarthy, Roy Nelson was apologetic and nonchalant at the same time. With all the news of Conor McGregor and Eddie Alvarez floating around, UFC president Dana White has been oddly quiet about this dramatic outburst in Brazil. Speaking with Matt Serra and Jim Norton, White says Nelson should be buried for his actions towards McCarthy:
"You can't apologize for that. You don't ever put your fucking hands on a referee. There's absolutely no fucking excuse. He needs to be buried. (Nelson) went over there and put his foot on (John's) ass to push or whatever. He was yelling and flipping him off. There's never, ever any situation where you put your hands on a referee. He can't apologize. We'll see how the athletic commission handles it, but he needs to get buried for that one. I haven't seen what's gone on, but if the Brazilian athletic commission doesn't rain down on him, that's not good. Referees are there for your safety. You're a fighter, you go until the referee tells you to stop. That referee has been here a lot longer than fucking Roy Nelson has. It's despicable, it's disgusting, it can never happen again."
It's not only Dana White that Roy Nelson has to worry about either, as the Brazilian courts are going to have a pop too. Check out this latest update H/T Milan Ordoñez of Bloody Elbow: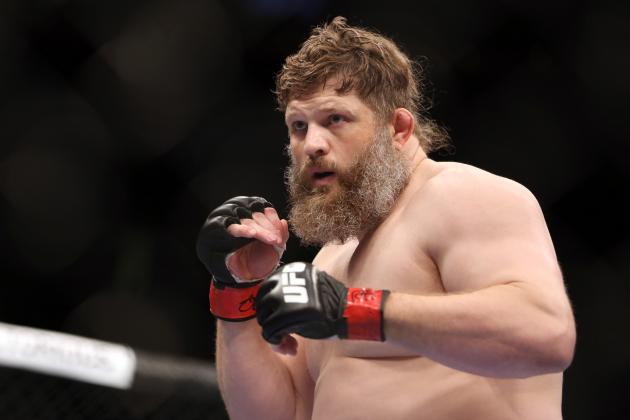 Nelson vs. The Courts
"Even though CABMMA understands Roy Nelson's 'frustration' in that situation due to his close relationship with his opponent, that does not justify his act and can open a serious and dangerous precedent in the sport. We, as the regulation body of MMA in Brazil and member of the Association of Boxing Commissions, will not tolerate such conduct.
"All the licensed professionals involved have to act accordingly, respecting the rules, commission, promoter and fans, where unsportsmanlike behavior will be subject to fines and suspensions."
*Ed Note*
Talking of dangerous and somewhat unregulated behaviour, isn't Cris Cyborg's 30-pound weight cut a little more hazardous than Nelson's butt kicking? Also, didn't the CABMMA allow Cyborg to weigh in 0.5 pounds over the limit?