After dominant UFC women's bantamweight champion Ronda Rousey was booked her second straight co-main event against Cat Zingano at February 28's UFC 184 from Los Angeles, many have speculated as to why the woman who is supposedly the UFC's biggest star is repeatedly playing second fiddle to middleweight champion Chris Weidman.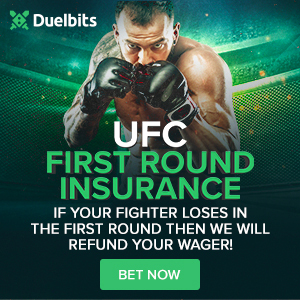 However, if you ask UFC president Dana White, that simply has nothing to do with it. White spoke up on the UFC's Download to state that when two title fights go down on the same card, it's common knowledge that the bigger weight goes last:
"It has nothing to with her not being a star. It goes by weight. If she was the highest weighted champion on the card, she would be the main event, but you have two guys that are middleweights and she weighs 135 pounds – so she's the co-main."
With so many injured champions scheduled to return soon (although that could change quickly), we're seeing more cards with multiple title fights.
One such card is December 6's UFC 181 pay-per-view (PPV) from Las Vegas, where lightweight champion Anthony Pettis will make his long-awaited return in the co-main event before Johny Hendricks and Robbie Lawler rematch for the welterweight belt in the main.
The same formula is in play for both UFC 181 and UFC 184, where Rousey will be the lead-in for Chris Weidman's much-ballyhooed title defense against Vitor Belfort. According to White, the blockbuster card, which will go down in L.A. native Rousey's backyard, is payback for August's canceled UFC 176 PPV, which fell apart when featherweight champion Jose Aldo was forced out with a neck injury:
"The last L.A. / Staples Center fight we had with Aldo killed it. Ticket sales were awesome and then we had to shut that thing down. I just wanted to bring a great card back to L.A. Now we have Weidman versus Belfort and Ronda versus Cat."
The UFC may have owed the Southern California MMA fans a bit of retribution from the summer, and it appears that White has put together a solid effort to make things right.
Now, we just have to hold our breath and hope that Weidman vs. Belfort actually happens. There've already been numerous roadblocks to the potentially great title fight, and it wouldn't be a surprise to see a few more come up.
Thankfully, UFC 184 has another high-level title fight waiting in the wings.
Photo Credit: Jayne Kamin-Oncea for USA TODAY Sports