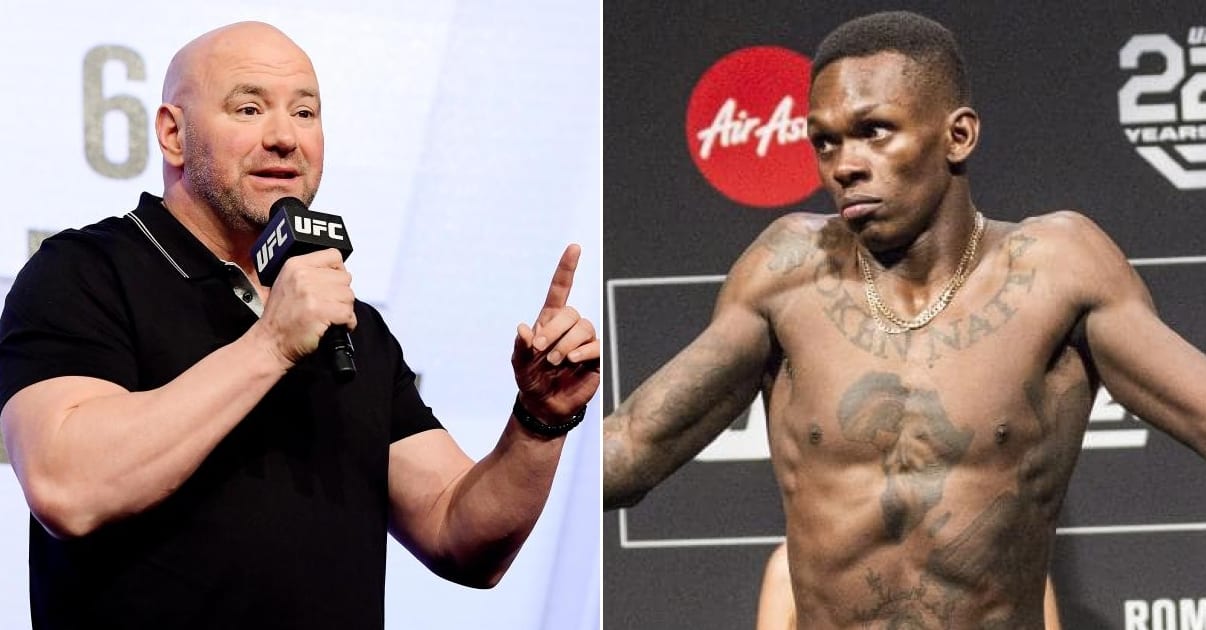 UFC President Dana White had some words of praise for Israel Adesanya after his impressive win at UFC 230. But he still wants to bring the fighter up slow.
Adesanya did a little bit of everything last night. He demonstrated why so many are high on his ability in the Octagon. For nearly the entire fight it looked as if Derek Brunson didn't even belong in the same cage as him.
White offered his praise at the UFC 230 post-fight press conference (via MMA Fighting), noting Adesanya put a 'stamp on his stoppage:
"Israel has been a guy who has been on the rise here for a minute, but I really felt like tonight was his first big test," White said "His opponent hits like a truck and wrestles really well, and Madison Square Garden, opening the show, man, did he deliver. Many people — including me — think this kid is the future. And he went out and put a stamp on it tonight."
Future Is Bright
If it wasn't for Daniel Cormier, who continued making history last night, Adesanya may have been the clear-cut "Fighter of the Year" for 2018. He is unbeaten overall with a record of 15-0. More importantly, 'The Last Stylebender' is 4-0 this year in the UFC.
Although he doesn't plan on fighting again this year, a certain rumored fight has caught his eye. UFC 234 will be in Melbourne, Australia in February. Middleweight champion Robert Whittaker is rumored to be defending his title against Kelvin Gastelum in the main event. Adesanya would like to serve as the standby in case disaster may strike. A "Last Stylebender" plan, if you will.
A title shot is almost certainly in Adesanya's future, but White would like the young man to slow his roll a bit. He looked back at his first impression of Adesanya and knew he had found a big talent. White said he is the total package but wants him to "pump the brakes":
"The minute I saw this kid, I was like, holy sh-t this is really good, I like this," White said. "Then you hear him talk, I like that too. He's the whole package. He is very ambitious, I would like him to pump the brakes a little bit. This guy wants to f—king fight everybody right now and he wants to fight every month, which I love.
Dana's Advice
White offered advice to Adesanya to find a spot in between fighting all the time and not enough.

"Listen, you want to become a big star? Keep fighting. If you're a young guy who's healthy enough to fight all the time, I absolutely advise it. Do it. What you don't want to do is put on a great performance and disappear because people forget real quickly. But yeah, I like him very, very much and I don't want to move him as fast as he wants to be moved, so he and I will get together and find a happy medium."
Let us know what you think. Is Adesanya being moved along too quickly, or do you think he could challenge for a title his next fight?