Its been quite a crazy week for fight fans so far. With the weigh-ins and event yet to come, we are all prepared for plenty more ahead of UFC 202. Nate Diaz and Conor McGregor once again went viral this week after their pre-fight press conference descended in to chaos. Things got heated when McGregor and Diaz started hurling insults at each other, and as Diaz left the stage bottles were thrown.
McGregor responded by launching cans and bottles at Diaz, who by this time had his entire crew behind him. The moment will go down as one of the craziest in the sport's history, but many would claim the ruckus was staged. UFC president Dana White cut the presser short as the two main event stars continued hurling projectiles, and spoke to TMZ to clarify the reality of the confrontation.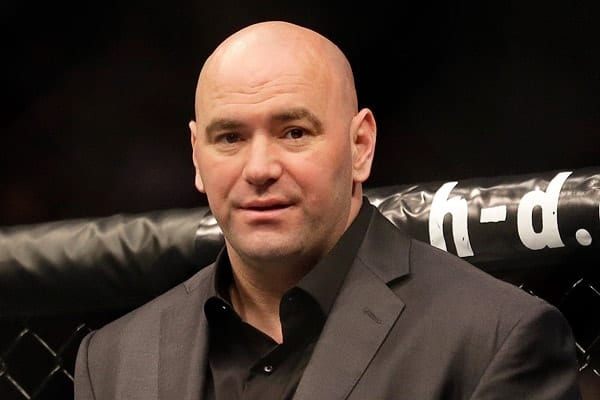 Real?
"Well Nate Diaz got up to leave the press conference, and before he left he whipped a water bottle at Conor McGregor. Then Conor McGregor went crazy and started launching water bottles and Monster energy drinks at Nate. It got bad."
"They're both getting punished. We're overseen by the Nevada State Athletic Commission. I guarantee both of these guys will be punished. There's probably going to be a hearing after this fight, massive fines, community service and it's going to be ugly. The word is somebody is injured, there's going to be a lawsuit. Somebody has filed a lawsuit, it was absolutely real. It's going to cost them both a lot of money."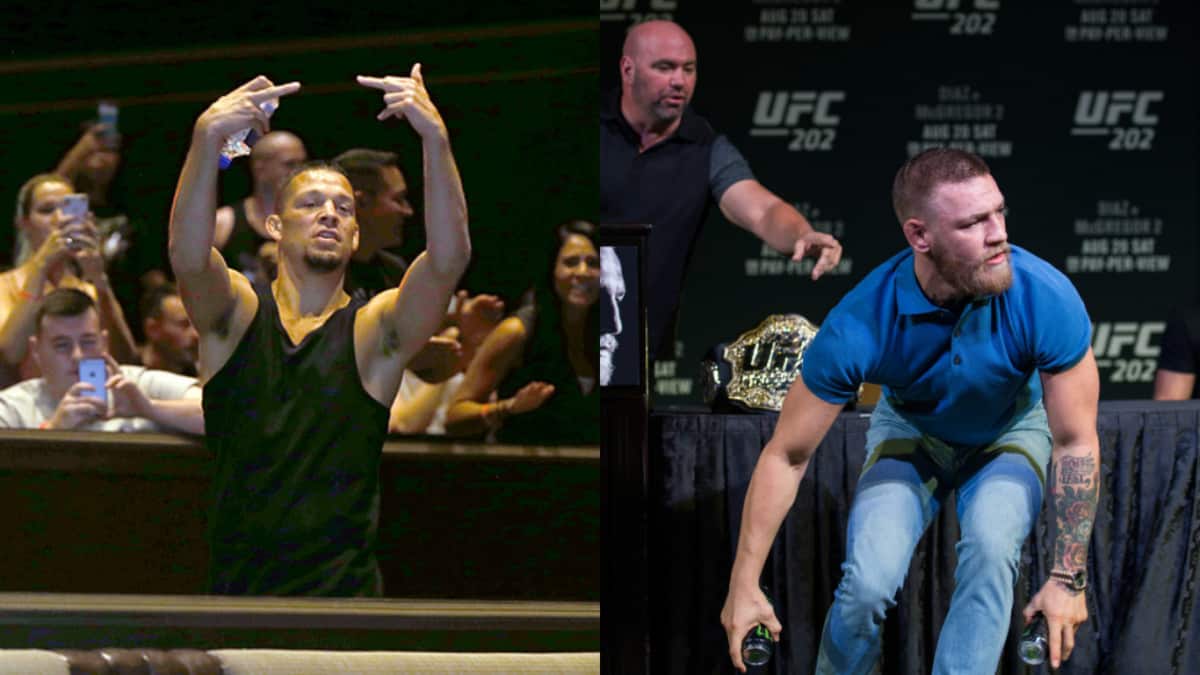 Aftermath
It would appear that the press conference mayhem might have been authentic, especially given the fact a lawsuit has allegedly been filed. Nevada State Athletic Commission chairman Anthony Marnell gave the following statement regarding the incident:
NSAC Chairman Anthony Marnell: I'm disappointed. I wish for them, the UFC and MMA community they would act like the professionals they are.

— Brett Okamoto (@bokamotoESPN) August 17, 2016
As we await the eventual second meeting of Diaz and McGregor tomorrow (Saturday August 20, 2016) there could be a lot of ramifications to come regarding their heated moment at the UFC 202 pre-fight presser.

Stay tuned.